The most difficult chore one must confront at least once in his life is finding a home in a new area. There are numerous aspects to consider while looking for a property to buy or rent. These characteristics influence not just your lifestyle but also your future investment. In this blog post, I will be talking about some top notch tips to find your dream home
Lets jump right in
Top Notch Tips to Find your Dream Home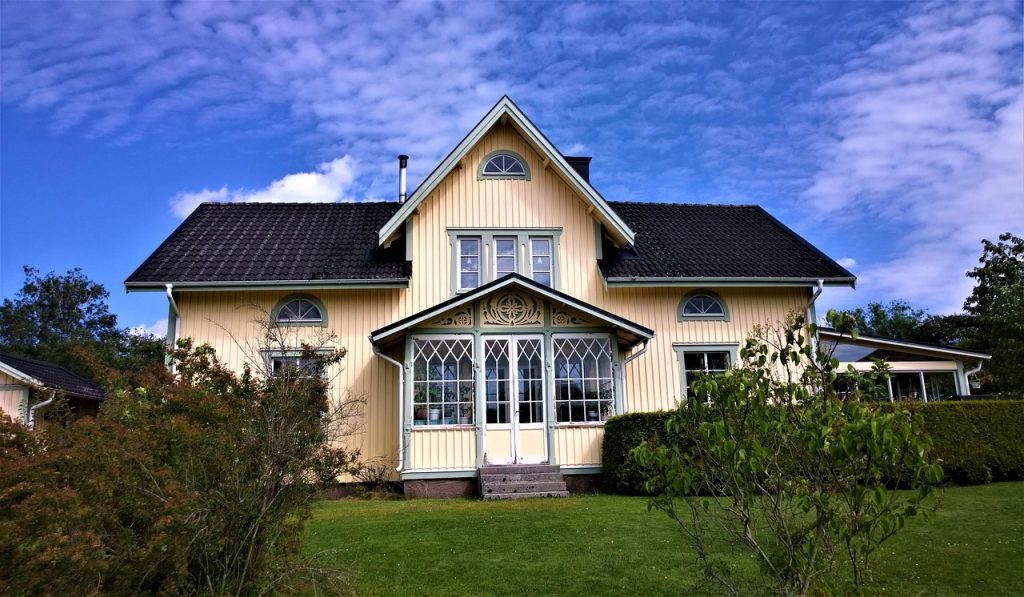 Here I have compiled some great tips you can use to find your dream home
? Examine your financial situation
It is more vital to set a budget before purchasing a home. Simply estimate how much you will spend and create a budget based on that estimate. Determine your monthly expenses and identify areas where you might save money. To save money, make changes. You're ready to buy a new property with confidence if you evaluate all of these financial concerns.
House prices vary by area and are influenced by a variety of factors. If a location is well-connected to public transportation, stores, and other amenities will be more expensive than in other areas. Choose a site that fits your budget and meets all of the standards.
Related article: Avoid these things during Home Relocation
? Consider the cost of upkeep
Always consider maintenance charges when considering the cost of a house or apartment, as these are additional costs that can affect your budget.
? Recreational pursuits
Everyone enjoys a weekend getaway, therefore it's critical that you purchase a home in a neighbourhood with various clubs, such as a health club, swimming pool, sports club, or garden, where you and your children may spend their leisure time.
? Location
Connectivity to your office or school: Research numerous locations and choose the one that offers the best connectivity to your workplace and your children's school. This allows you to better manage your time and money while commuting from one location to another. A proper form of transportation, such as vehicle services, metro stations, bus services, and so on, should be available in the location you choose.
? Markets or basic necessities
Life is incomplete without basic amenities. After you've moved into your new house, you'll undoubtedly demand basic amenities and markets to meet your daily needs. It will be beneficial if vital facilities such as a marketplace, healthcare, and educational institutions are available.
Related article: How to Choose the right Moving Company for relocation?
? Proximity to friends or family
It's impossible to appreciate a new property and area without the company of friends and family. Find a place that isn't too far away from them so that you may savour every moment and ask for assistance whenever you need it.
? Neighborhood
Because you've lived in a different neighbourhood and are moving to a new location, be sure the new location fits your personality and daily routine.
?Prospective Developments
Future developments in the neighbourhood that could have a favourable or negative impact on your health or the value of your home must be kept in mind. Changes to roadways, business or commercial development, or residential development can all be planned.
? Complete your homework.
You may know whether you want to live uptown, downtown, or in the country, but even within the same location, communities can differ drastically. Start by doing some study to identify your ideal match. Check out online real estate listings to get a sense of the many styles available in the region, look at a neighborhood's walkability score, and use review sites like Yelp to find out where you can get your late-night Chinese delivery fix.
Take your study offline and visit potential neighbourhoods in person, particularly if you're relocating. Spending a weekend travelling or walking around several regions might give you a true sense of the place you might one day call home.
Read also: How Citiesmovers is better at providing moving services?
? Keep your spending under control.
It's tempting to start shopping for homes at the top of your price range after you've been pre-approved. And know what you're likely to qualify for, but it doesn't always make sense. Taking on a larger mortgage than you can reasonably manage will rapidly dampen your enthusiasm for your new house.
Many experts propose following the 28/36 rule instead. Monthly housing expenses should not exceed 28% of your gross monthly income. While all monthly expenses, including housing costs, auto payments, and student loans, should not exceed 36% of your gross monthly income. Following these recommendations can help you ensure that you can afford your property comfortably.
Final thoughts
Now that you've determined and planned all of the details, the next step is to figure out how you'll get from your old house to your new one. Professional packers and movers in hyderabad are recommended since they are very experienced in dealing with any type of issue that may arise throughout the moving process. You may just relax in your new home and enjoy your new life by hiring a professional crew. Happy relocating!