Packing and moving is a massive task that may easily wear anyone down. The story, however, does not finish here. The majority of individuals are unaware that simply packing and moving is insufficient. Unpacking is the most challenging aspect of the story. So, whether you're about to relocate or have recently relocated, here are some recommendations for making unpacking your belongings easy-breezy that can help you stay calm in the midst of the chaos.
Let's dig right in
Tips to Make the Unpacking Easy-breezy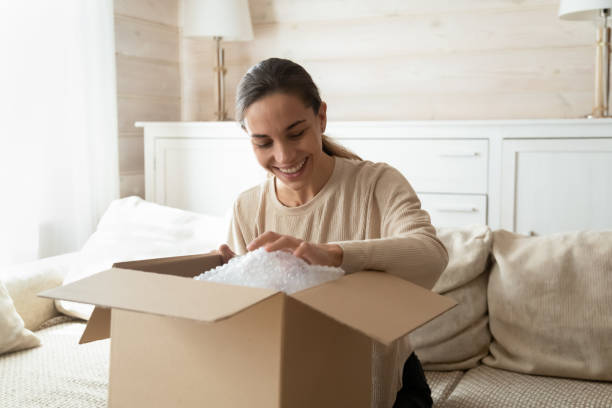 Here is a rundown for the best tips to make unpacking easy-breezy
? Time Allocation
Most individuals believe that unpacking is a simple task that takes little time. However, this is not the case because unpacking takes about the same amount of time as packing, so you'll need to set aside time for it as well. To do so, take into account a variety of elements such as the number of boxes you have, the amount of products that need to be unpacked, and so on.
Read also: Tips to get precise packing moving rate
? Hire professionals
It is recommended to hire professionals for this work because they are not only better qualified to do the job, but they are also capable of reassembling delicate pieces of furniture and putting together objects that you may not be able to.
? Sort your priorities
You are the only one who can decide what you need to unpack. However, it is strongly advised that you begin with your bedroom and then go on to the bathrooms and kitchens. Items in the living room and guest room can be put aside for later because they do not require immediate attention, unlike the other rooms.
? Label the boxes
The first and most important step in an effective and efficient unpacking process is to label your boxes. You may easily do this using a marker pen. Labeling the boxes is really helpful since it allows you to see which item is packed where. It also aids in determining which boxes can be put away for later use and which need to be unpacked right now!
? Do not postpone
Packing and moving is a demanding process, and by the time you start unpacking, you will be exhausted and begin to procrastinate. You must not do this and must immediately begin unpacking. This is because it will assist you in maintaining order in your new home and settling in fast. As a result, resist your lazy ideas and begin unpacking right away!
Read also: Reduce Risks During Office Relocation Using these Tips
? Bag of essentials
Make sure you have an essentials bag with you. Create a bag for each family member containing toiletries, food, prescriptions, a few changes of clothing, and any other items you won't want to search through boxes to find for the first few days or week at your new home. When travelling to a new location, keep these bags in the car or on the plane with you.
? Make a plan for unpacking
You should construct a timeline that divides up duties associated to unpacking, just as you should create a packing calendar to assist you get everything packed before the move. This will help you feel more in control of the situation.
? Right boxes at right places  
Ascertain that the correct boxes are delivered to the correct location. Label each box with its contents and the room where it should be placed in your new home when you're packing. To make unpacking as simple as possible, make sure each box is placed in the appropriate room before unloading.
? Arrange the furnishings in the room
It would have been much better to inform the house movers where to put each item when they arrived, as this is normally included in the service. It would have made unpacking much easier following a relocation. However, if you haven't planned ahead of time and the furniture has been strewn about, now is the time to do it.
Ending note
Thus, there you have it: the best tips to make the unpacking process easy-breezy. By following the above mentioned tips you can get the stress off your head. You can also hire professional movers and packers in hyderabad. They have the perfect expertise and resources that will help you relocate without any hassle.  
Get in touch with us for any query you have!