Top 10+ Packers and Movers in Ghaziabad
Premium Member
---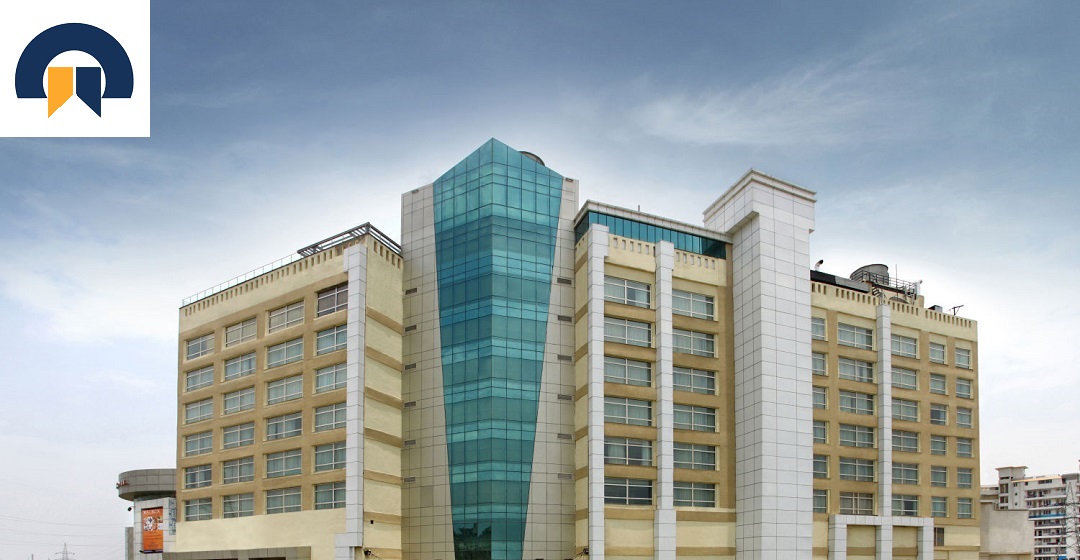 Ghaziabad is very populated and underdeveloped district in the state of Utter Pradesh where people keep on relocating. Yes, the relocation process in Ghaziabad keeps on happening as the place is being developed. That's the reason why the city experiences a lot of movers taking place to or from the city (for many number of reason). You may be one who would be planning to relocating from or to Ghaziabad. However, relocation in Ghaziabad is kinda herculean process as the city is still under development that's why it creates hassle for ones who visit or relocate the city for the first time. Well, citiesmover.com understands this and makes your relocation process much easier. Do you know how? Citiesmovers is a renowned web directory that provides a list of Top 10 Packers and Movers in Ghaziabad .
Top 10 trustworthy packers and movers at citiesmovers
In Ghaziabad, you will find abundance of packers and movers and choosing the right one is herculean task for you. With citiesmovers.com, the task of selecting the reliable, trustworthy, and authentic packers and movers becomes much easier and hassle-free work. Citiesmovers is a platform for those who have been tired of researching the relocation services. Here you have best of best 10 options from which you can pick out the one service providers whom you think is genuine in providing services. But the question is – how to know which company is best for you? Right. Well, the process of selecting the best service provides is much easier. All you need to do is just scroll through the list, open the link of the companies one by one, and read the work/services they provide. Also, read the reviews of their previous customers and what clients talk about the service providers.
This way you will end up hiring the best packers and movers in Ghaziabad from the list at citiesmovers.
Being the most eminent movers in Ghaziabad even in India, the services that make citiesmovers stand out unique and different from others are:
You get good discount over services you avail from citiesmovers. It means you get affordable services.
Your entire relocation process is easily managed by one relocation manager who will be in touch with you if there is any need.
The privacy is one of the main concerns of citiesmovers. We prioritise your privacy by keeping your contact number, email ID, and address save and secure. We don't share your personal information with any packers and movers in Ghaziabad unless you finalize your relocation with them.
Also, the packing material used in packing items is of first quality. We don't compromise with the quality of services.
That being said, citiesmovers offers a great relocation experience that you will cherish and remember for your entire life. Moreover, being most recognized and reputed local web directory of the country, citiesmovers understands its responsibility towards customers by providing them quality assurance.
How citiesmovers helps you discover the reliable packers and movers in your area?
From every now and then, packers and movers companies keep emerging. In the starting, the new companies obviously would have less idea about how to go with the process of relocation and if you hire such inexperienced companies you may end up damaging your valuables and make your relocation experience worst. Citiesmovers won't let it happen at any cost because the safety of your goods is primary concern. So, whether you're planning for an interstate shifting or intercity house shifting, citiesmovers help you find the right packers and movers' service in Ghaziabad and across India. To hire trustworthy packers and movers, just look up to citiesmovers. From the list, you can select the best one as per your needs and requirements. We also ensure that all the companies collaborating with are experienced, reliable, verified, and certified ones; you fill find no better deal anywhere but citiesmovers.
How Packers and Movers Ghaziabad help you with home relocation?
If you're moving to Ghaziabad or shifting within then you will probably need packers and movers for your home relocation needs. Well, if you have doubt regarding how professionals help you with moving then read on to know the services movers provide to you.
✅ Professional manage your relocation
Can you handle and plan everything on your own? Well, you may not be able to manage home relocation preparation on your own. In fact, you can't pack, load, and unload things on your own. Even if you manage things on your own, you can't guarantee the safety of items during transportation.
✅ Provide safe and secure transportation
Another important services packers and movers from Gurgaon can provide you is safe and secure transportation services. There is always risk associate with the precious items when moving through truck. With professional packers and movers Gurgaon, you will get the best transport service possible without damaging your household items at all.
✅ Transit insurance of goods
Another important service you get from a moving company in Gurgaon is the transit insurance facility for your goods. How transit insurance helps you secure the life of your goods? Let's understand this – if any of your items get damage during the transit and you have transit insurance from the company, you can claim the coverage amount against the item damaged during the transit.
✅ Provide quality packing material
Professional packers and movers Ghaziabad have extensive knowledge at determining the type of materials is required for packing you items and save them from any harm. The professionals use layers of packing, techniques, and advance equipment to pack the items. In fact, they are equipped with packing different type of items like delicate and strong items.
Common mistakes you must avoid in Ghaziabad home relocation
Do you know mistakes tend to happen when you undergo home relocation? There are abundance of things which require your attention and things which you must take care while planning. Nevertheless, there are common mistakes that tend to happen and make your moving stressful. Take a look at the mistakes you might end up making.
✅ No proper planning
The mistake people generally make is – no proper planning they do. Planning things before the actual move will save you from stress, hassle and finally make moving safe and guaranteed.
✅ No proper moving checklist
Half of the stress people get during moving when they don't make moving checklist. You should know that checklist free you from any confusion and mess you face.
✅ Not hiring packers and movers
Some people avoid hiring packers and movers as they don't feel the need to hire them. However, nothing happens like that professionals are good at managing and handling your work efficiently and how to make relocation task easier for clients.
✅ Not availing insurance facility
Another mistake one could make by not availing transit insurance facility and not insuring the belongings. If you don't take the benefit of this service, you will be deprive of saving the life of your goods.
10 Most appropriate tips to hire Packers and Movers in Ghaziabad
1. Visit the company's website
To hire the best moving company in Ghaziabad, first thing you should follow is visit the company's website in person. When you go through the website, you will get to know a lot about the company and the professionals working there. So, before you hire any company, just visit their website once.
2. Read the reviews if past clients
Do you want to know about the services the company has provided to their past clients? If yes, read the reviews of the clients have posted on the site. Today, online reviews hold power about the brand and company and play a great role in making decision of other people.
3. Look at the certification of the company
Hiring genuine packers and movers becomes necessity for anyone who goes through home relocation. When you employ moving company, make sure the company is Government approved and has certification as well. Remember one thing never hire any random company.
4. Quality packing material
To safeguard your items from any damage, movers must use quality packing material with multi-layer packing in hand. The professional must use techniques, tips, and equipment to pack your delicate items. The quality material safeguard the life of your items from any damage.
5. Insurance coverage
Any moving company you hire, make sure it provide you insurance coverage for the goods you're going to move to a new place. It's rare but happens that your goods get damage during the transit that's where you need insurance coverage to claim the amount of damaged items.
6. Company registration details
Professional packers and movers in ghaziabad should be registered with Govt. of India and have the necessary permissions to perform home relocation tasks. Moreover, always remember to verify the company's documents and identification proof of the company before hiring them.
7. Beware of extra costs
There are many fake moving companies established in the market. In fact, you will end up hiring one such company that charges you extra for the services they provide. Additionally, they charge hidden costs as well. But packers and movers at citiesmovers charge genuine prices for the services they provide.
8. Don't hire a company with multiple name change
It's a bad sign for any company to keep multiple names for the same company or keep changing it frequently. It basically shows the bad sign for any company. These types of companies aren't reliable and trustworthy. Just avoid hiring such companies otherwise you will get inferior quality services from them.
9. Never pay full amount in advance
One mistake which mostly people make when hiring a moving company is that they pay full amount in advance. Never ever pay amount in advance rather try to pay into three payments. Firstly pay when you book the company, secondly pay during the transit, and thirdly do full and final.
10. Always read the documents before signing
If you've selected a moving company for home relocation needs, then make sure to read the contact paper before you avail their services. You never know when you will be cheated by the company for the services they provide. So, make sure to read each and every document thoroughly and then finally sign the document.