Top 10+ Packers and Movers in Mumbai
Premium Member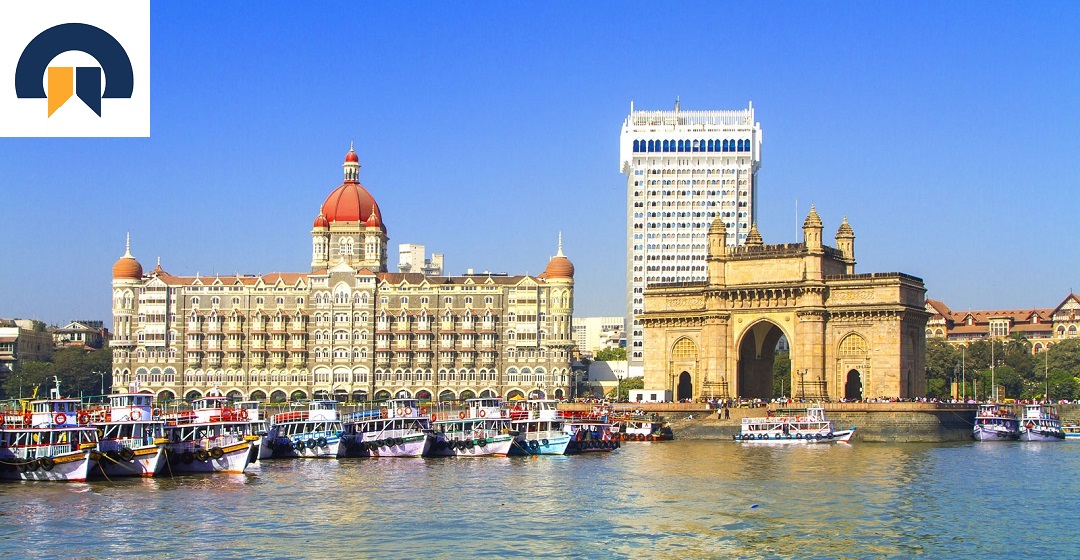 Mumbai, formerly known as Bombay is one of the four metropolitan cities of India. Mumbai is famously known as city of dreams where people come with big dreams in their eyes. This city has been playing a big role in making people's dream come true. The biggest and populous city of Maharashtra is also the financial capital of India. Did you get that transfer to Mumbai you were waiting for or did you get that job in Mumbai you were aiming for? If yes, then you must be planning to relocate there as well.The biggest issue we face when we move to another city is who will do all the shifting chores. Relocating to a city like Mumbai can be exciting and chaotic at the same time. So if you are looking for efficient Packers and Movers in Mumbai. Then citiesmovers are here to help you out.
If you are looking for top ten packers and movers in Mumbai then citiesmovers is the best platform. We provide packers and movers facility from the top most packers and movers that are listed on Website. We have provided the list of top ten packers and movers in Mumbai listed on our website. You can find all the details about the top best packers and movers on our website. Our company deals with Household shifting, office and furniture shifting, packing and moving and associated services.
Why should you choose us?
We at citiesmovers prefer customer satisfaction over anything. We believe in providing the best services to our customers. Citiesmovers will provide the help they need every time they are planning to move to another city or even if they are moving in their neighborhood we will assist them. We have the most professional and reputed packers and movers in Mumbai onboard our platform. Citiesmovers provide you the directory of top ten exceptional packers and movers in Mumbai. We provide services in all three domains, that is, domestic, national and international. We make sure that your shifting process goes seamless and trouble-free. Our motto is to give you an unforgettable customer service which will validate the fact that you have made the right decision by choosing our services.
If you are confused about which packers and movers to hire, don't stress yourself. While doing that you can always rely on citiesmovers for hiring the top ten best Packers and movers. They take care of every single thing with respect to moving, from packing your household stuff to move that to your new place. Our objective is to provide you extraordinary and stress-free services. Customer satisfaction is our top most priority. We have the most professional and reputed packers and movers in Mumbai onboard our platform.
How would you avail our services?
So, how would you hire a packer and mover from our website citiesmovers.com? We have the top ten best packers and movers in Mumbai listed on our website.
You can first visit our website, after that you just need to go through the list of moving service providers and decide which packer and mover you want to hire in line with your moving requirements.
After you select a specific movingservice provider then you have to contact them to explain your situation and what arethe requirements that you have.
It is advised to you to do a separate research on the moving service providers listed on our website. Don't forget to look for their previous work record and their service to previous clients.
If all boxes are ticked then you can move to the next steps.
Citiesmovers will guide you at every step and we will make sure that you are well assisted whenever you face any issue.
Whether you are planning to relocate national or international you can contact us without any hesitation.
Thus, we will accommodate you from starting line to finish line. From packing to unpacking, loading to unloading, transporting for relocation from home, office or corporate. And we will ensure that there is no unnecessary load on your pocket. So, if you are ready to relocate then avail our services at an affordable price. We will make sure you have an effortless experience with us.
Packers and Movers Services offered in Mumbai
✅ Complete household services
House moving companies in Mumbai offer top-notch packing and moving services. The services include packing, secure transport, loading, unloading, unpacking, and deliver all your goods. Additionally, they guarantee the on time delivery of your goods at your doorsteps. They also perform additional services like disassembly and reassembly of furniture and appliances with proper guidelines and support.
✅ Domestic packing and moving services
The domestic packers and movers in Mumbai are famous for providing the stress free moving services. They ensure to provide the safe shifting services to your new home. The professionals you get from citiesmovers are fully trained and expert at protecting you the best services at much reasonable prices.
✅ Local home relocation services
The local packers and movers in Mumbai are known for providing the best local house shifting services in less time and efforts. Moreover, they carefully manage delicate and electronic items while packing regular normally since damages are low while shifting over short distance within city.
✅ Warehouse and storage facility
If you're looking for a company that can provide you storage or warehouse facility the Mumbai Packers and Movers are here to help you with that. They fully ensure 100% safely of your belongings by offering clean and moist-free environment. Additionally, they provide 24/7 security and insurance services for all the items you want to store.
✅ Commercial shifting services
Not only do Mumbai packers and movers offer you household services, but also offer you commercial moving services across India. The movers are capable of handling your office items and equipment and safely deliver them to the new place.
Effective self-moving tips to follow while moving
Follow the given tips if you're not going to hire professional packers and movers services.
The first thing you must follow is to buy abundance of quality packing material items to protect your household items during transit. Though you may not know which packing material is good to buy, ask professionals about the materials you should buy for packing items.
Get aware of packing and moving techniques and essential equipment to load and unload of items. Without knowing the techniques, you may also end up damaging your goods as well.
When packing items, make sure to pack only essential items which you will need in your new home. If you take every item (unnecessary and unwanted) with you, it will put burden on your shoulders.
Don't forget to book trucking services from authentic company like citiesmovers. Make sure the trucking companies you're hiring ensure to safely deliver your items to the destined place. Though you're not hiring professional movers, all the loading and unloading work will be solely done by you.
Have you estimated the total packing and moving amount? If not, make sure to determine the price of packing material, booking a transport service, and labor cost (if you're hiring any). And other unwanted expenses which you may get only at the time of moving.
10 Best Tips to hire Packers and Movers in Mumbai
1. Get recommendations from family/friends
Family and friends are best people to provide you recommendations regarding any moving company in Mumbai. Asking these people will help you find the best moving company due to the services they might have availed in the past. With their reference, you can contact the company directly without having to think twice. But never forget to compare the service providers in Mumbai.
2. Google Search
If you don't get good reference from your family and friends, then Google is always here to help. You can search 'best packers and movers in Mumbai' and find out the best moving company. Once you find 2-3 moving companies in Mumbai, make sure to visit their websites, read the customer reviews mentioned on the site, and check the services the companies are providing. Always make sure to confirm credibility of Mumbai shifting companies before you hire them.
3. Check the company certification and other documentations
Another important tip to follow when hiring packers and movers is to look at the company's certificates and documentations. Since you're hiring packers and movers in Mumbai, India, it's better to check whether the company is registered with Govt. of India and have valid GST registration documentations. Additionally, you can ask companies about other documentations like identity proof, owner's ID proof, and so on.
4. Relevant years of experience
Can you avail services from a newly establish company or service providers who're new in this field? If you hire inexperienced company for home relocation services, you have to take the risk of damaging your delicate and expensive items as well. Since movers are new in this field, they may not handle things properly or provide effective services. So, always prefer the company that has good number of years of experience.
5. Always check reviews and rating
Next important tip you have to follow is checking the reviews and rating of the company when hiring their services. The company should have 5 star rating and have positive reviews and customer reviews on their site. There are many companies that buy reviews so whatever company you're looking should have honest customer reviews. This ensures the reality of the company and you get to learn the complaint and issues faced by clients in the past.
6. Type of quality material they're using
Checking the packing material a company is using is another significant step to check the genuineness of mumbai packers and movers. Some moving companies use inferior quality materials to provide you services. Their packing materials don't guarantee to protect your household items. That's why ask the company about the packing materials they use to pack items and protect them from any kind of damage during transit.
7. Compare prices of packers and movers in Mumbai
The price of packers and movers entirely depends upon the distance covered, number of items to be moved, number of labor involved, kind of material used, and transportation charges. But different moving companies offer services at different prices. That's why you have to compare the prices of different moving companies and pick out the best one nearby. Also, check if they charge hidden prices or not.
8. Never hire services from cheap moving company
Some people blindly hire the services from companies that provide services at cheap rate. Packers and Movers in Mumbai quoting low-cost home relocation services may turn out to be fraud. Such type of companies steal away your belongings and money as well. Avoid hiring Fraud Company, they provide extremely poor-services and aren't meant to be trusted at all.
9. Negotiate for better deals and discounts
By now we believe you have done with finalizing the moving company, right. It's time to negotiate with the moving company to get better deals and discounts on the final price. Also, ask the company if they're running any offers for first-timers and recurring customers. Learn the art to negotiate the prices and to get high discount.
10. Read the contract documents thoroughly
Congratulations! You're done with finalizing the home shifting service company in Mumbai. But hold on! Before you start availing the services of packers and movers, make sure to read each and every document or paper thoroughly before you sign it. You never know what type of policy a moving company is following. So, read every document and mentioned things thoroughly.