Top 10+ Packers and Movers in Chennai
Premium Member
---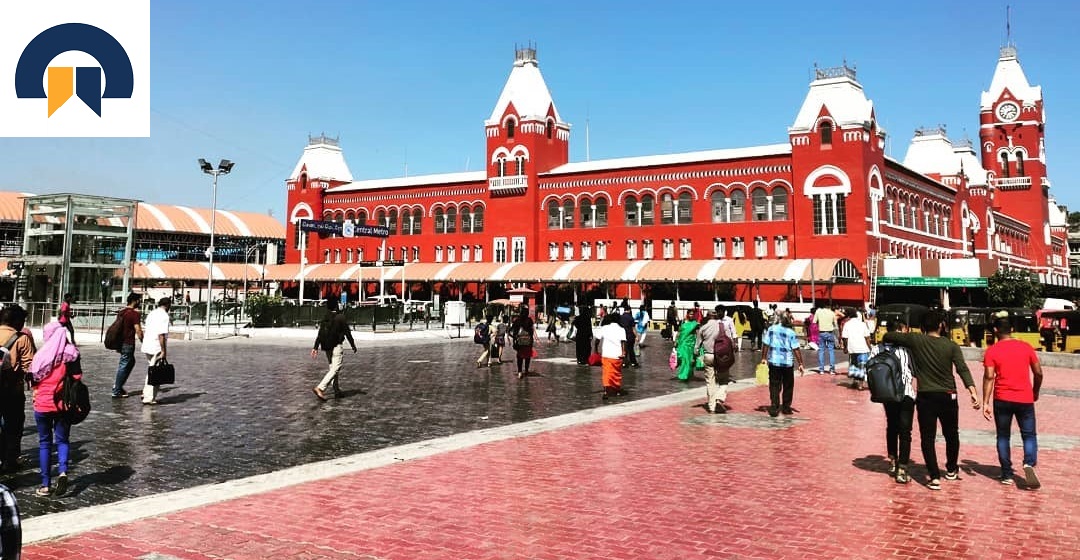 Chennai, the capital state of Tamil Nadu, India is the biggest cultural, economic, and educational center of South India. Thus, it is one of the best cities in India to live in. It is also a great place for setting up and/or expanding your business in. However, all of these prospects come with one pressing task—shifting by Citiesmovers.
When you decide to relocate your home or office, the biggest concern is shifting. The furniture, electrical appliances, and many other items that we collect to make our house a home are way more than just physical objects. If they experience any damage, it'd be more than a physical and monetary loss.
Therefore, every person would want to ensure that their precious items are transported with utmost care and safety. And citiesmovers understands that sentiment very well. Hence, we devote ourselves to help the people of Chennai find the best options for packers and movers.
Are you a person wanting to shift his/her home? Or are you someone who wants to shift their workplace? If you are any of them, citiesmovers is your place to be at. We help people to find the best packers and movers in chennai when they want to shift their office/home from one place to another. This way, you can rest assured that your important possessions are in safe hands.
There are many prospects in the wide market of packers and movers in Chennai. However, too many is not good every time. Especially when your time is limited and you need to find someone reliable to help your shift your heavy items. People tend to take a rushed decision in such circumstances.
By dealing with a poor mover and packer agency, you risk your precious items. This can amount to serious monetary, physical and emotional loss.
The point being, you need someone highly reliable to take the responsibility of shifting your items. And we at citiesmovers can help you find just that perfect service.
How Does Citiesmovers Help People With shifting?
Citiesmovers.com is essentially a web directory that lists the best packers and movers company. Here, you can find the Top 10 Packers and Movers in Chennai that can help you with shifting both your home and office.
The service providers listed in our directory go through a thorough process of checking and examining. Only after passing our in-depth quality check is when these agencies get listed. We take into consideration all the nuances of the service to make sure that you have a smooth and top-notch shifting experience.
On What Grounds The Top 10 Movers and Packers in Chennai are Listed?
To ensure that our recommendation comes from the top shelf, we examine and research the service provider thoroughly. The points listed below gives an overview of research and examining process:
➢ We make sure that the company has a high score in experience and expertise in the industry. It takes both qualitative and quantitative measures.
➢ The skill level of the blue collar staff and proficiency of the service at every level is another key criterion for finding out the best agency of packers and movers.
➢ Methods and tools used in the process of packing and moving are also essential basis of checking the quality of the service. It also includes how the items are placed in the vehicle and transported. The vehicles used and the way items are loaded and unloaded are other important factors.
When researching and examining an agency, we try to be as meticulous as on can be. Shifting is a matter of great importance. And hence, we take the best measures to ensure that the agencies we recommend our audience are 'the best.
Packers and Movers in Chennai Average Local Price Charges :
| Type of Shifting | Up to 10 KM | Up to 20 KM | Up to 50 KM | Up to 100 KM |
| --- | --- | --- | --- | --- |
| 1 BHK House | ₹ 2,299 to 6,999 | ₹ 3,499 to 12,999 | ₹ 4,699 to 18,999 | ₹ 6,999 to 30,999 |
| 2 BHK House | ₹ 3,399 to 7,999 | ₹ 4,419 to 14,499 | ₹ 7,199 to 20,899 | ₹ 8,999 to 46,999 |
| 3 BHK House | ₹ 4,499 to 8,999 | ₹ 5,929 to 12,999 | ₹ 8,499 to 19,199 | ₹ 10,589 to 50,999 |
| Small Office | ₹ 3,599 to 7,999 | ₹ 4,499 to 8,499 | ₹ 7,399 to 29,899 | ₹ 8,999 to 48,999 |
| 4 Wheeler | -NA- | -NA- | -NA- | ₹ 3,999 to 18,999 |