Scams and frauds are found everywhere (in every town, city, and country) and even in every business, regardless of the type of business. And it is for this reason that I have written this post for people who are victims of packer and mover fraud and scams while shifting to a new location, city, or country. Relocating to a new location is never an easy task. As the number of people moving from one place to another rises, so do the number of incidences of fraud and scam perpetrated by packers and movers. Are you intending to relocate to a new location? If yes, this blog post will help you avoid scamsters during relocation
Let's dive right in
How to avoid scamsters during relocation?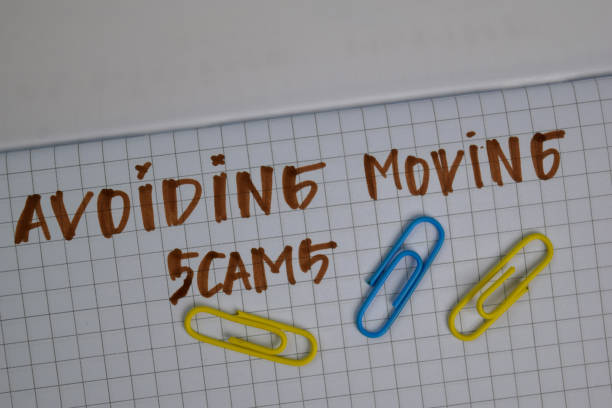 This post will help you discover ways you can avoid scamsters during relocation
✅ When at all possible, make use of references
So, the first step in protecting yourself against packer and mover fraud is to hire them based on references. You might ask friends, family members, relatives, or anybody else you know for a recommendation for a reputable packers and movers company. Also, I'd like to caution you against relying on online reviews because they are frequently fraudulent and fabricated. You might fall into a trap. So, if one of your friends or family members is happy with the services of a packer and mover, use that as a reference and contact the company.
Related article: Reduce Moving Charges for Home Shifting
✅ Avoid using low-cost moving services
We all want to save money because it is in our blood, which is why we always hire low-cost services at low-cost and discounted rates. This, however, is never a good choice. This is merely the first step in acquiring a client before asking for a large sum of money. Furthermore, if you entrust them with the task of transporting home objects, they may engage in fraudulent behaviour. As a result, you should never use a low-cost relocation company. If you still believe the business is legitimate, study the client reviews and Google rating before hiring them.
✅ Never pay in full in advance
This is the most common blunder consumers make when hiring a moving company. They pay the entire money up front, assuming that they will follow through on all that was agreed upon. It is never a good idea to pay the entire money in advance, no matter how genuine and authentic the company is. You never know when your employer will make a mockery of you and flee. Many con artists may approach you and demand a large sum of money in advance. If you come across someone who is pressuring you to pay in full up front, never trust them and don't hire their services.
✅ Utilization of an unmarked vehicle
Another way to avoid packers and movers is to examine the transportation vehicle they utilise. Allow me to inform you that reputable packers and movers will use their own moving vehicle with their own name on it. The unidentified car, on the other hand, is one that lacks any form of identification. It means that moving firms will use a rented vehicle, which may be hazardous to your possessions. As a result, double-check everything ahead of time.
Read also: How Citiesmovers is better at providing moving services?
✅ Request recommendations from friends and neighbours
Asking around is the best method to find a reputable moving company. It's likely that if someone you know has had a positive experience with a company, you will as well. Request the same crew that your friends or relatives utilised for optimal safety.
Ending note
In the closing section of this post, I will only advise that before you engage any packers and movers in hyderabad, be sure to follow all of the above-mentioned tips to prevent becoming a victim of scamsters during relocation. Also, conduct extensive research on packers and movers to learn everything you can about them. Citiesmovers.com has a network of certified and verified packers and movers all across India who can help you relocate safely and easily.
Please get in touch with us if you have any questions or concerns about this.