It is a no-brainer that home shifting is a tedious process. It can make you suffer physically as well as mentally. This is because while moving your household belongings you are also moving your memories of the precious moments you spent in that home. However, it is possible to make home relocation hassle-free by hiring professional Packers and Movers in Pune. People sometimes hire a company by seeing lucrative deals but the company leaves them in the middle of the process. So, if you want to have a seamless and safe relocation, you have to avoid making that mistake. Besides that, there are some other things or mistakes you need to avoid during home relocation in order to have an easy-breezy relocation.
Let's hop on!
Avoid these things during Home relocation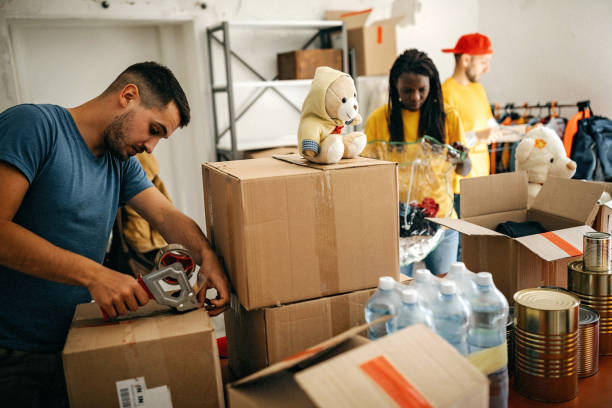 Here is a rundown of things you need to avoid during your home relocation
❌ Avoid lucrative offers from movers
People's usual impression is that they always hire services from companies that provide services at a low cost. They do not, however, offer you services at a low cost; rather, it is their tactic to steal money from you. Furthermore, they supply you with services using low-quality moving equipment, vehicles, and other items. Hiring such low-cost service providers raises the danger of goods being damaged throughout the relocation and transportation process. So, whenever you're looking for a movers service, make sure you don't go with the cheapest option.
❌ Do not move during peak seasons
Another thing to avoid is moving your home during peak seasons. Citiesmovers recommends avoiding moving during peak season. Why? Because you won't get a discount during peak season, the best thing you can do is hire the company during off-peak hours. Another prudent decision you may make is to avoid hiring a moving and packing firm during the holiday season. It's because these businesses are becoming increasingly busy these days, making it difficult for them to handle everything and give high-quality services. So, if you want to save money and have a stress-free move, avoid moving around the holiday season.
Read also: How Citiesmovers is better at providing moving services?
❌ Avoid movers that don't offer transit insurance
When you engage a packers and movers , you should prioritise insurance. Some moving companies offer insurance transit, whereas others do not. What role does insurance play in your life? So, when you entrust your delicate, important, and priceless household things to be properly transported to their destination, you never know what can happen. Meanwhile, if any of your things are damaged, the company will reimburse you for the cost of the damaged item. It implies that you will receive a complete insurance claim, which is advantageous in any scenario. As a result, always check with the company ahead of time to see if they provide insurance.
❌ Do not pay in one go
You are a fool if you pay the entire money in advance. When you hire shifting services, you will only be asked to make a few upfront payments in order to confirm your reservation and sign the contract. Some movers will simply require a 20% deposit, while others will require an 80 percent deposit. Avoid paying 50 percent of the advance payment if you don't pay the whole amount up front. Also, avoid paying in cash and retain a proof or record of advance payment. To make payments, simply use a check or a bank transaction.
❌ Do not hire movers without any research
What usually happens- when you need to engage a dependable, verified, and certified packing and moving companies, you hire the first person who comes along without conducting any research. Before deciding on a movers and packers company, take some time to research and compare a few. Don't simply look at the pricing; look at the services they offer, the reviews left by prior customers on their website, the rating, and so on. You can't just trust any random packers and movers, so ask your family, relatives, and acquaintances for recommendations. Additionally, conduct a comprehensive search for the best packers and movers.
The bottom line
We think you have thoroughly read all of the above points now that you have reached the end of this post. Make sure you're following all of the instructions and don't do anything you shouldn't. We also aim to make your search easier by recommending citiesmovers delhi packers and movers as a dependable service provider. We also guarantee that once you engage our enlisted packers and movers, you will return to us and recommend us to your friends.
So, don't hesitate to get in touch with us and we'll be happy to answer any questions you may have.