Relocation is always burdensome. You have so many aspirations and desires in your mind when you move your house, office, or vehicle. A moving person will always be worried about the safety of their possession that is being moved. Moving house is tough, moving office is difficult as well but moving car is not an easy-peasy process. If you are planning to move your car, I know you must be under some serious stress. Car transportation comes with a lot of challenges which only a professional movers and packers can handle as they have the professional expertise. In this blog post I will talk about how you can carry out your car transportation safely
So, let's just dive right in
Tips to carry out Car Transportation safely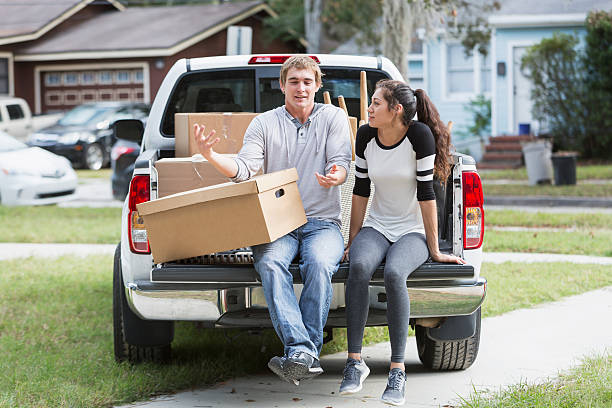 Here is a compilation of some tips you can use to carry out your car transportation in a safe manner
Let's have a look at them
✅ Use your car as a moving vehicle
If you are moving locally, you can use your car as a moving vehicle to shift your belongings. Especially if you are moving DIY, there may be many delicate and fragile items that need special attention and extra care. So, the best way to move them safely is by moving them in your car.
✅ Book professional movers for long-distance car move
If you are moving long distance, the best thing to do is to book professional packers and movers in hyderabad. They have the required expertise and resources to carry out any kind of long-distance move in the best way possible. So, you can hire professional packing and moving companies to safely transport your car to the destination.
✅ Get your car inspected
If you have decided to hire professional moving company for your car transportation, you must get your car inspected by car experts. They will thoroughly inspect your car and if there is any internal damage they can inform you about that at that point only. This is important to do because in case of a damage you will have the necessary time to repair the damage. You can claim for the damage if the inspection happen prior to moving.
✅ Get insurance
Car transportation is always risky. So, you should always ensure that you avoid that experience by getting your car insured. Moving your car without getting an insurance for it can land you in trouble.
✅ Check for damages once you get you car
The number one mistake that people make when they move their car is once the car reaches the destination they do not check it immediately. It is important to check your car for damages as soon as it reaches the destination. This is because if there is any damage, you can report it to the movers immediately. If you notify them of the damage to the car, they can give you excuses that probably the car was damaged after it was delivered and they did not have hand in it.
✅ Get your paperwork done
Do not drive your car straightaway the moment it gets delivered to the destination. You have to get the paperwork in place before you start driving the car. You need to prepare essential documents- driving permit, pollution certificate, insurance certificate, road tax, and so on and so forth.
Read also: How Citiesmovers help you with car transportation?
✅ Your Vehicle's Interior Should Be Cleaned
Car trailers are large and can sway a little on the road, causing any loose items inside your car to slide around. Remove any objects that aren't secured to your car's interior, such as phone holders, car chargers, GPS gadgets, portable DVD players, air fresheners, spare change, pencils, and so on. Remove anything within your vehicle that has the potential to bounce or move around, causing harm to the interior of your vehicle or the goods themselves. Removing these goods will also assist to reduce the possibility of them being stolen or lost during transportation.
✅ Accessories should be secured or removed
Remove them if they can be removed to avoid harm to your car or the accessories themselves. Bike racks, baggage racks, ski racks, and bespoke spoilers are examples of accessories. If you have a removable antenna, you should remove it and store it in the trunk of your vehicle. You should fold in your side view mirrors if they can be folded in.
✅ Fill the tank to 1/8 to 1/4 full
Only enough petrol is required to drive on and off the trailer. The lighter your car is for interstate car transfer, the better because it will save the carrier a lot of weight. Please note that while having a 1/4 tank of petrol or less is ideal, you do not need to drain the petrol if you have more!
✅ Have your keys on hand
It's difficult for the driver to load and unload your vehicle without a set of keys! If you have an older model vehicle, you may also require a door lock key and even a glove compartment key in addition to the ignition key.
Having a full set of keys for both you and the driver is a smart idea. If you don't already have an extra pair, getting one before your vehicle is picked up for travel is always a good idea.
The bottom line
Car transportation used to be a tricky process but with the help of right movers and packers you can make it a easy-breezy process. The tips mentioned above will surely help you in carrying out your car transportation in a safe manner.
If you have any query or like this blog, just get in touch with us!