Top 10+ Packers and Movers in Noida
Premium Member
---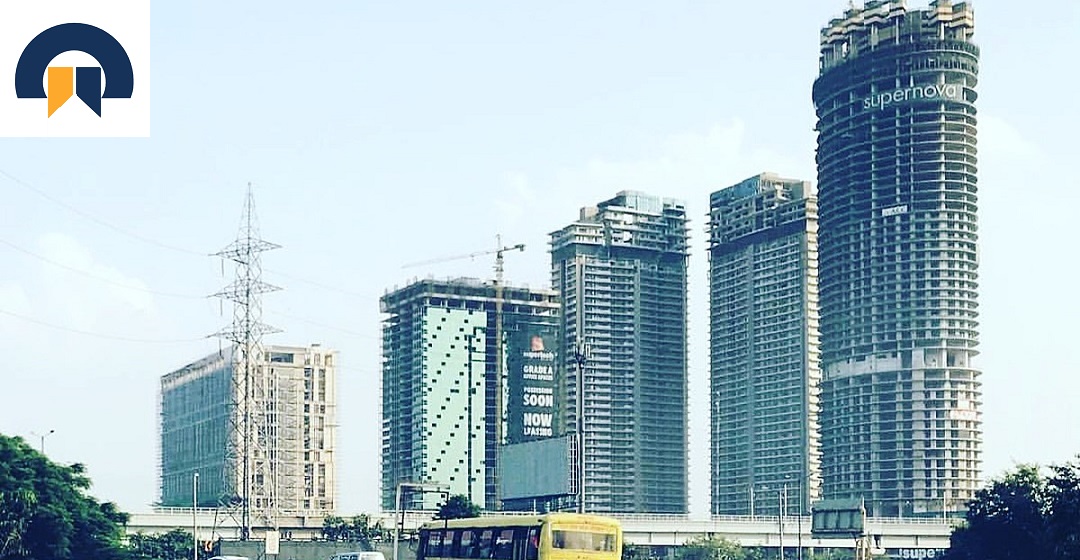 Shifting to a new house or office is quite challenging. Isn't it? The decision to relocation is something which you can't take alone, you will definitely need assistance or support from professionals who can make your relocation process easier and friendlier. If you're looking for relocation services in Noida, then citiesmovers is best option available for you. Here you can search for the reliable and trustworthy packers and movers from the list. Yes, Citiesmovers provides you a list of top 10 authentic and trustworthy packers and movers in Noida. Being a reliable web directory of packers and movers, citiesmovers have partnered with verified packers and movers in Noida. They will deliver you No 1 household packing and moving services for local, domestic, national, and international home shifting that too at affordable prices.
Why choose citiesmovers?
Citiesmovers understands that how hectic and tedious relocation process is for anyone who's thinking of shifting. Therefore, to save you time and money, we provide you a list of top 10 packers and movers in Noida who ultimately save you from hassle of packing, unpacking, loading, unloading, assembling, and many more. With the listing at citiesmovers, you end up finding the best relocation service providers in Noida. In fact, the primary aim of this web directory is to provide hassle-free moving in Noida so that you can focus on other task or parts of your work while relocating.
Moreover, the cost packers and movers charge in Noida depends upon the items you want to move, place you want to move to, quality of packing materials, location distance, shifting date, and many more. The money will be charged based on packing, loading, transportation, and unloading, now you can guess how much you're going to be charged on the basis of things mentioned above.
Moreover, hiring professional packers and movers from citiesmovers.com will make your relocation much easier and saver. And you also get to enjoy benefits from them as well. Here look at the benefits you avail by hiring their services:
Safe and efficient packing and moving
Stress free shifting and moving
Insurance coverage and claims
Door-to-door shifting services
Everything is packed with perfection
Quality packing materials
End-to-end shifting and relocation service
Affordable services
…and so on.
Ease your shifting process with citiesmovers
Moreover, the team of service providers offer you amazing shifting experience along with solving all your queries at your doorsteps. You will get services from experienced professionals who will provide you range of effective solutions and advanced skills to make your moving process smoothly. How movers handle your work? Right from the packing your valuable/delicate items, moving furniture, big items like electronic appliances, loading and unloading of everything is done with full safety. In fact, professional experts can also guide you how you go about unloading your items once you reach to the destined place. You can ask them for suggestions and they will surely fix everything as per your needs and requirements. Additionally, the list of packers and movers in Noida only want satisfaction of their customers.
Why hire packers and movers from citiesmovers?
Being a prominent web directory available on web, citiesmovers ensure to provide best and renowned packers and movers in Noida as well as across India. No matter whether you want to shift from city to city or country to country, the packers and movers are efficient in providing all kinds of services at reasonable prices. In addition, we take pride in sharing with you our list of top 10 packers and movers in Noida so that you no need to roam here and there to find the relocation service provider. Our list will help you find the best service providers you have been looking for. Thus, citiesmovers is one step solution available for you, just avail it right away!
Cost-effecting factors for home shifting services in Noida
When you plan to move to Noida, you get bell strike in your mind about the prices which is going to cost you during the relocation. However, some people end up spending a lot of money without even considering the factor that charges such high prices. That's why here are some of the factors which you must keep in mind:
➢ Number of items: The first factor on which prices of packers and movers depend is number of items which you're going to move with you. It's quite simple if have more items to move, your cost of moving will be higher and vice versa. Make sure to pack only relevant and useful items.
➢ Distance covered: Next factor comes in determining the cost of packers and movers is the distance covered. If you move to nearby place, the cost may not be so high but if you're moving out of Noida then the cost can be little higher.
➢ Type of truck service: What type of truck do you want for transporting goods? Shared or dedicated. If you go with shared truck, the cost would be less as compared to dedicated truck. If you're ok with shared truck facility then go with that but the time will vary.
➢ Total manpower needed: The total number of men required is based on the number of items you're moving to a new place. That's why based on the number of men involved for the job, packers and movers noida will be charged accordingly.
➢ A brand moving company: If you're hiring a reputed and brand packers and movers noida, then the cost might vary from other local companies. However, the quality of the service by branded company will be higher than other companies.
➢ Quality of packing material used: Next factor which determines the cost of moving is the quality packing material used. If you have more delicate items, the quantity of used material will be more. Thereby, the service becomes more expensive.
Top 10 significant tips to hire professional packers and movers in Noida
1. Visit the packers and movers websites:
First tip you should follow is to check moving company's sites for complete and exact organization details, long periods of involvement with home moving in noida, packing and moving services offered, and so forth Check the 'Get in touch with Us' page and approve the packers and movers contact numbers and office address by calling and visiting the area referenced on the site.
2. Get references from family or friends:
If you don't want to visit each and very renowned moving company established in noida, then try to ask your familiar remembers, relatives, and friends to provide you a good reference of a moving company. This tip actually saves your time invested on researching.
3. GST certified and authorized:
When you go out to hire a moving company, make sure that company is authorized by the Government of India and has valid GST certification in hand. Also, don't forget to verify the moving company's owner's ID proof, Aadhar card, PAN card, and so on.
4. Check the kind of packing material the company uses:
The right and quality packing material is important to check as it is the matter to pack your delicate items which you don't want to get damaged. Therefore, find out the packing material quality and loading unloading equipment used by the moving company in noida. Also, ask them about the different packing methods and technique involved.
5. Never hire packers and movers in noida:
If you're thinking of hiring a poor quality or fraud, then never hire packers and movers in Noida. Just preferred to go with assured moving companies Noida offering value for money services. Before you hire any moving company make sure to look at the quality of the service they provide and then look at the prices.
6. Read the customer reviews on the site:
Another important aspect comes in the hiring part of packers and movers are checking out the customer reviews. Reading customer reviews on website tell you about how the company performed well previously and delivered quality services to their clients.
7. Try to negotiate the prices:
Don't pay the expect amount moving company asks you to pay. Just try to negotiate the prices for getting better packers and movers services and avail their discount offers. Price negotiation will help you hire the best service providers in the market.
8. Never pay full amount in advance:
This is the mistake which most of the people make- they make full payment in advance and face service difficulty in the end. Make sure to pay based on the task is done. Or make three payment steps firstly pay in advance, half pay during the move, and finally pay the rest of the amount at last.
Yes, you read it right. There are many moving companies that charge you hidden prices as well. However, they won't tell about it during the conversion but they charge you by telling you that your items are more that's why they used more packing materials and many other excused like that. Beware of such moving companies and clear everything during the form filling process.
10. Read all the contract form before signing:
Last but not least tip comes in the hiring process of packers and movers are reading the contract form. Carefully read the documents given by movers and packers in noida. Reading documents will clear all your doubts regarding home relocation agreement. Don't forget to take the original policy documents after paying the full amount to the company.