Top 10+ Verified Packers and Movers in Bangalore
---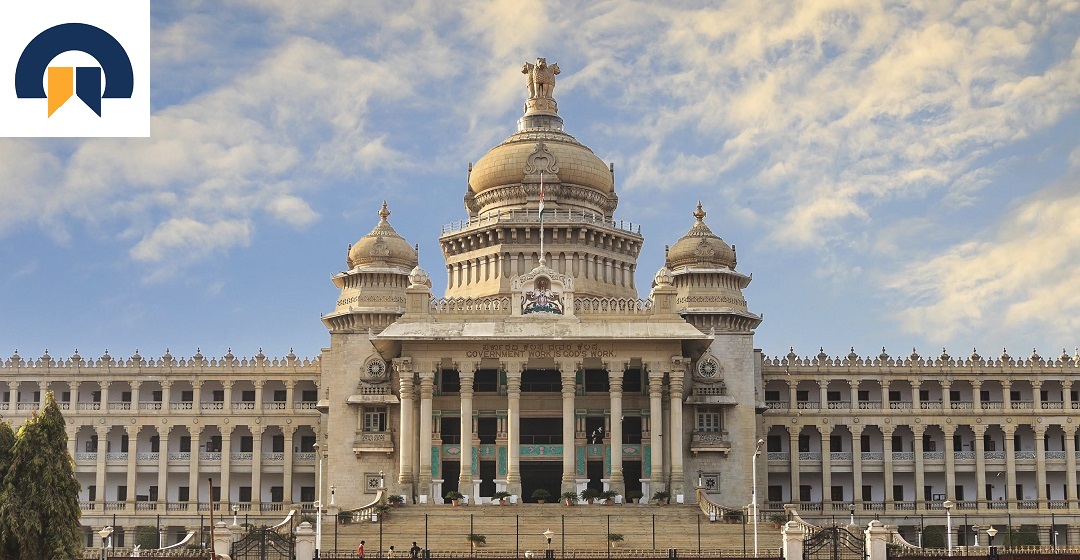 Bangalore Situated in Karnataka, the state-capital Bangalore is one of the most populated cities in India. People love to settle and live here. Many people move here due to their jobs, education, family, or just to improve their living standards. Are you also moving to the Bangalore City? Or are you moving within the city? In any case, one thing is sure—you'd Need Packers and Movers in Bangalore.
Our Packers and Movers Bangalore Companies not only help people packing and moving but their life full of memories into little (and big) boxes. When you're moving to Bangalore, your stuff will be your only companion. That's why it is so important to find best Packers and Movers in Bangalore that help with household moving in Bangalore as well as in other cities. While choosing a Packers and Movers, always be mindful of their rates, how well they value your things. Only the best packers and movers in bangalore will take care of your things like it's their own.
How Citiesmovers.com Can Help You Find Best Packers and Movers in Bangalore?
The staff at citiesmovers.com is dedicated to help people find the best options for packers and movers companies. Whether you want to shift locally, domestically, or internationally, we can help you find the best companies.
Wondering how do we do that? Citiesmovers.com is essentially a business directory listing website for movers and packers companies. Here, you can find best movers and packers in bangalore. The Packers and Movers listed in our directory are carefully hand-picked in order to make sure that your only deal with the best.
In order to make sure that we provide customers with only the best options, we meticulously examine our choices. There are many factors that come into play while finding the best packer and mover companies. For one, the service should have competent working staff highly skilled in their work. It is only then that they can be relied on with your precious items.
We also examine the methods and equipment involved in the process of packing. This is also important in order to make sure that your items get maximum safety and care. Apart that, we also survey the resources used in packing and moving. Transportation related decisions are also some important consideration. Not to mention the experience and expertise of the agency in its industry.
And only after thorough examining, survey and research, is when we list the 10 best options. This implies that the service providers on our list are highly professional and great expertise. Hence, if you want to move from, to or within Bangalore, you can find the best packers and movers with citiesmovers.com
Why You Should Hire Movers and Packers Company?
You could pack your items on your own. In fact, you could also manage to transport and shift them. However, you won't be able to do it as effectively and efficiently as a professional agency would.
Not to mention, they benefit from the economy of scale.They have better transportation services at their disposal. Plus, their personnel are skilled in these particular tasks. Hence, the risk of your items getting mishandled and damaged is also very less.
Therefore, in contrast to the general myth, it is actually more profitable and safer to higher professional help for packing and moving.
But then, it is also important to make sure that you give your items in reliable hands only. There is a lot of anxiety attached to hiring such services. What if they don't use enough padding to packing your precious items? And what if the working staffs mishandle your items? These are some of the questions your mind would keep pondering over.
When you shift a home or office, you don't just move mere physical items but also serious emotional values. We at citiesmovers.com completely understand and value those emotions.
Best Tips To Follow While Home Shifting in Bangalore
No doubt, home relocation is one of the most hectic tasks that everyone in their life go through it, right.
Regardless of hiring packers and movers services, there are plenty of things that you end up getting in stuck. That's why here are some of the tips that you must follow given below:
✅ First develop a moving checklist
The principal tip which you need to follow is making a moving agenda where you will incorporate everything beginning from packing of things to conclusive day moving date. This tip assists you with doing everything bit by bit and you don't feel the pressure also.
✅ Get rid of unwanted items
Would you like to diminish the weight of things off your shoulders? Or then again would you like to save moving expense? On the off chance that indeed, make a point to clean up undesirable things from your moving rundown. Simply sell or throw undesirable or unused things as they will stack trouble onto you, that's all you need to do with items that you no more need.
✅ Pack necessary items in separate moving bag
No one can tell when you will require fundamental things during home movement. That is the reason it's smarter to pack a portion of the fundamental things in a different sack. The fundamental things should include: medical prescriptions, food things, clean sheet material, children toys, garments, towels, and so on.
✅ Advance book professional packers and movers
Continuously remember a certain something in case you're intending to take help of expert Movers and Packers in Bangalore, book them ahead of time somewhere around 10 days or 1 fourteen days prior. Booking moving organizations ahead of time will get you some markdown. In addition, you have sufficient opportunity to explore moving organizations from famous catalog like Citiesmovers.
✅ Make sure to keep important documents safe and secure
You're moving to another home; your home will be broken because of packing and moving. Sort through your significant record in separate pack which you need to keep with you all through the relocation. Along these lines, this way you really alleviate the danger of losing your important documents.
✅ Get all the utility connections to your new home
Fundamental utility services like power connections, TV connection, WiFi (internet) network, Gas services, water supply, and numerous other of your need. Since you can't survive without these services, try to get them associated before you begin living in another home.
Services Offered By Packers and Movers in Bangalore
Packers and movers are service providers that pack and move our belongings including furniture, suitcases, artifacts, and furnishings, among others safely and more :
✅ Best and reliable home shifting
The moving companies in bangalore will provide best home relocation services at reasonable price. The professionals here guarantee safe moving with transit insurance. In fact, the moving experts handle the shifting process with full ease. Here are some of the home shifting services that you get from moving companies:
Packing/unpacking
Loading/unloading
Transportation
Reassembling
Rearranging things at new home
There would be many more services that you get from packers and movers in bangalore.
✅ Intercity relocation services from Bangalore
Legitimate significant distance movers in Faridabad are equipped for pressing and moving products over significant distances guaranteeing total security by keeping standard bundling and development procedures to give safe merchandise conveyance. They perform legitimate pressing, stacking, transportation, and offer protection cover if there should be an occurrence of harms on the way.
✅ Cost-effective services within Bangalore
The house shifting companies in Bangalore provide cost-effective and pocket-friendly services to clients. If you're running through money crunch then Citiesmovers packers and movers Bangalore should be your go-to. They are best known for providing cost-effective services to clients at much reasonable prices.
✅ Best transport services
Do you own a car or bike to ship them to a new place? If yes, then here Citiesmovers packers and movers bangalore provide you the best transportation services to their clients that too at much reasonable price. The professionals pack your transport items with good packing materials and ensure the full safety and security. In fact, they offer the transit insurance facility to their clients as well.
✅ Office relocation services
Shift office work areas inside or outside Bangalore with complete arranging and association to guarantee zero danger to things like PCs, laptops, IT and organization hardware, storeroom products, and so forth, with the assistance of expert office packers and movers benefits in Bangalore.
✅ Warehouse service facility
The warehouse service facility provided by packers and movers in bangalore is quite affordable. If you have lots of goods to store and want to protect them from any kind of damage then professional movers will help you with that. They will provide you full safety and inventory security arrangements.
Tips To Hire Best Packers and Movers in Bangalore
There are several things that you should keep in mind while hiring Packers and movers. Some of them are:
1. Research about companies on Google
The very first tip you must follow here is check out the moving companies on Google. The researching process makes it helpful for you to find out the moving process. Even if you don't want to research on Google then go through the list of packers and movers from Citiesmovers. Here you'll find the reliable and trustworthy packers and movers.
2. Check out the company's details
Next tip you have follow here is to check out the company's details. What you need to check here? The important things you need to check out include: company's certificate, registration of Government of India, types of shifting services they provide, prices, years of experience, packers and movers contact number, and official address in person.
3. Quality services the professionals offer
Do you want to know what type of services the moving companies provide to you? If yes, then you have to check the type of services the company provides to their clients. Just ask them the type of packing material they're using, how the movers handle the process of loading and unloading, and truck they use for moving the goods. Go with the company that use their own truck and quality materials.
4. Read the clients reviews and rating
Another important aspect that people must follow when hiring packers and movers in bangalore is to read the customer reviews, testimonials, and rating. If you get to read positive customer reviews that simply means the company is reliable and trustworthy to avail moving services.
5. Check the prices of moving companies
Checking out the prices and charges of moving company is another important aspect that one must also consider while hiring. There are many moving companies that charge hidden prices and deliver inferior services. Just beware of such companies and avoid hiring. Before you finalize any company ask the company for price quotation and about hidden prices as well.
6. The company must be trustworthy and reliable
You can't afford to hire any random moving company to provide you relocation services, right. That's why you have to check whether the company is trustworthy and reliable for providing best moving services or not. Make sure to contact the past clients of the company which you're hiring for home relocation needs.
7. Get recommendations from your friends and relatives
Guys, here you can also ask and get recommendations from your relatives and friends. Your family and friends would have great knowledge if they have avail packers and movers services in Bangalore. Since they have availed the services, you will also get to avail the best moving services from them. Here you also no need to worry about the prices and trust concerns you have.
8. Avoid hiring the company with low-prices
Yes, you must know that there are many moving companies that will provide you services at cheap prices. So, people will easily be inclined to hire such companies without knowing the quality of services they provide to their clients. That's why never to compromise with the quality of services just hire the company offering services at affordable prices.
9. Read the company's contract paper thoroughly
If you have done with finalizing the company then make sure to read each and every document the company ask you to sign. Before signing the contract form, just read everything written in the document. You never know when what could be the policy of any moving company.
10. Never pay full amount in advance
Last but not least tip you must follow when hiring packers and movers is to avoid paying the company full amount in advance. What you can do is just segment the payment in three sections. First segment pay in advance, second segment pay during the transportation, finally pay rest of the amount once you reach to your new home.
Approximate Cost of Packers and Movers in Bangalore :
Estimated or Approximate Packers and Movers in Bangalore Charges and Rates :
| Shifting Size | Local Moving | Upto 500 Km | 500 – 1,400 Km | 1,400 – 2,400 Km |
| --- | --- | --- | --- | --- |
| 1 BHK House | ₹ 3,900 to 9,400 | ₹ 11,500 to 22,200 | ₹ 15,000 to 25,000 | ₹ 17,000 to 30,000 |
| 2 BHK House | ₹ 5,500 to 13,000 | ₹ 15,900 to 26,300 | ₹ 20,000 to 35,000 | ₹ 25,000 to 38,000 |
| 3 BHK House | ₹ 6,400 to 18,000 | ₹ 18,500 to 31,500 | ₹ 24,000 to 38,000 | ₹ 27,000 to 43,000 |
| 4 Wheeler | -NA- | ₹ 3,400 to 6,400 | ₹ 7,500 to 13,500 | ₹ 8,000 to 14,000 |
| 2 Wheeler | -NA- | ₹ 2,200 to 4,500 | ₹ 4,200 to 9,500 | ₹ 5,500 to 10,500 |
| Small Office | ₹ 8,000 to 24,300 | ₹ 22,500 to 31,000 | ₹ 28,000 to 40,500 | ₹ 32,500 to 48,000 |
| Medium Office | ₹ 22,200 to 45,800 | ₹ 31,500 to 52,000 | ₹ 41,000 to 62,000 | ₹ 45,000 to 75,000 |