Home shifting is a troublesome process that you can't handle without the help of a professional moving company. Nonetheless, there are some things that you need to manage on your own such as packing your own clothes. Clothes are valuable and need special attention while packing. It is important to safely pack clothes during home relocation.
There are many people who still don't know how to pack the clothes in the right manner. If you count yourself as one of then you should read this article till the very end as I am going to talk about how to safely pack your clothes during home shifting
Let's just dive right in
5 Expert tips to safely pack your clothes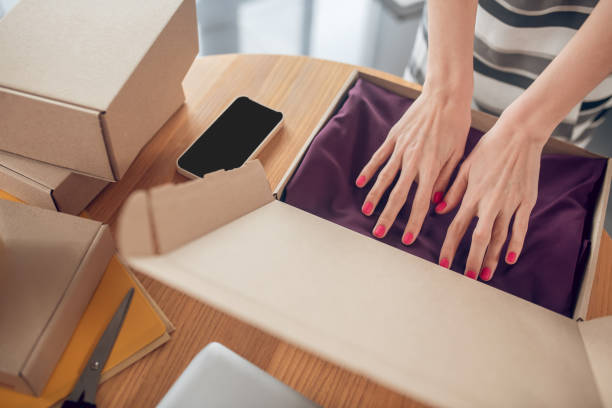 Below mentioned tips will definitely help you with packing clothes for home shifting. Just follow all the mentioned expert tips and do as listed.
1. Reduce the size of your wardrobe by decluttering or downsizing it.
You must declutter your clothes in the same way that you organise your home for moving. Whether you're moving in the summer or the winter, you'll have a lot of items in your closet. That's when you'll have to take a hard look at your clothing and decide whether or not you need to downsize. All you have to do is go through your closet and select up clothes that you no longer need. Simply donate or discard these items so that you can pack only what you need for your house move.
2. Clothing should be stored in moving boxes or suitcases.
Use moving boxes and suitcases to store your belongings. If you don't have any boxes for keeping your clothes, ask your friends and neighbors if they have any. Even if they don't have any boxes, go to a local food store and ask if they may provide you boxes for a few dollars. If you can't locate boxes anywhere, don't panic; when you employ expert movers and packers in Delhi, they will bring their own packing supplies with them to pack your belongings and clothes.
Related article: How to safely pack kitchenware during relocation?
3. Use the proper clothing packing materials.
It is critical to understand how to pack your clothes using the proper packing material. Let us inform you that there are various sorts of packing materials accessible on the market, including:
Boxes made of cardboard — these boxes are great for packaging garments.
If you are unfamiliar with duffle bags, they are a great alternative to cardboard boxes. Packing clothes in these bags makes it easier to manage them during a move.
Vacuum bags are excellent for bulkier things such as jackets and winter coats.
Wardrobe boxes – Wardrobe boxes are mostly used to hang clothes. Unpacking and unboxing products becomes faster and easier in this manner.
These are some of the packing materials you should use while packing your belongings for a move.
4. Pack your own belongings.
Your clothing is solely yours, and no one else's. As a result, you can't trust anybody else to pack your clothes. Even expert packers and movers will not assist you until you ask for assistance in person. We advise you that you pack your belongings without the assistance of professional movers. You could, however, enlist the help of a friend to complete this task. Make sure to fold your garments in a way that allows you to conveniently store them in a moving box.
5. Keep aside what you will wear on the D-day
You should not mix the clothes you are going to wear on the day on relocation with others clothes. It is crucial that you wear comfortable clothes on your moving day as you will have to travel to your new place. Also, wear clothes according to the weather. Carry some extra clothes in your personal kit in case the weather is expected to change. Keep towel and nightwear handy so that you can wear them easily once you reach home.
Extra tips to pack clothes safely
Packing jewellery with clothes is not a good idea. It's possible that your garments will be torn.
Pack your delicate garments separately from your hard-wearing ones.
Always put the heaviest goods or clothes on the bottom and the most delicate stuff on top.
Spray appropriate insect repellent on your packed garments to keep them safe and secure from insects.
Only bring valuable clothing items with you.
Avoid overcrowding boxes with anything else.
If at all possible, keep your garments on a hanger.
Final thoughts
Packing, believe it or not, is one of the most difficult tasks that must be completed during a house relocation. This post informed you how to pack your clothes without the help of professional Movers and Packers Noida. However, there is no wrong in hiring movers for your house relocation; they will make the process go smoothly.