Moving your home is always a difficult and time-consuming procedure, but it becomes even more difficult when you have vintage or antique goods to transport. We are particularly fond of vintage stuff. In fact, we don't want to see even the tiniest scratch on them, let alone any harm. Art, paintings, ancient clocks, china, and other vintage artefacts are delicate and require special care. That's where the best packers and movers can save your priceless and irreplaceable belongings. They handle stuff with care because they're experienced movers, and they don't do any damage.
However, if you are not hiring packers and movers, you must understand important techniques for moving antiques safely. You'll find those suggestions further down.
Tips to safely move antiques during shifting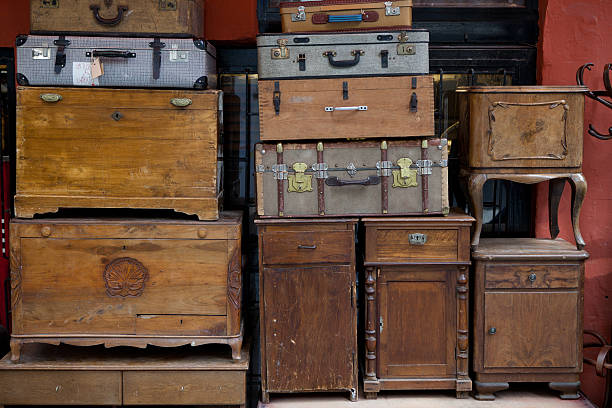 With the instructions provided below, you will be able to safely move antiques.
I'm confident that the advice provided will assist you in properly transporting antiques during a home move. So, let's take a look at them in the next section.
#. Make a checklist for moving
The first suggestion that anyone moving should follow is to make a moving checklist so that you can simply manage all of your belongings. I understand that you don't want any of the stress that comes with moving. As a result, you should create a moving checklist to make the process go as smoothly as possible. You can write items that require special care, as well as safety, security, and packaging supplies, on the checklist. You will be the only one who can complete this mission.
#. Purchase the appropriate packing materials
Because you'll be packing vintage things without the assistance of others, you'll want to invest in high-quality, durable packing materials. Packing materials, without a doubt, play an important role in minimising damage to your historical objects. As a result, it is your responsibility to select the appropriate material. If you engage Indore packers and movers, they will bring their own packing materials to wrap and pack your belongings.
#. Keep your valuables safe and secure
Jewelry, documents, critical equipment, passports, purses, credit/debit cards, and other valuables are examples. You can't take these things out of your sight. Or do you think you could? To prevent these valuables from being stolen or misplaced, keep them safe and secure in the safest location possible. During your home relocation, you can store these belongings in a locker. You will be able to protect your items from damage in this manner.
#. Art and antiques should be packed
The most stressful aspect of moving is packing. You must pack all of your belongings, including furniture, kitchen goods, antiques, and other necessary household things. It's difficult to picture safe relocation for worldly things without packing these essentials. Because you'll be transporting jewels and antiques, you'll want to be sure the packing material is damage-resistant. You can be confident that your antiques are safe and secure this way.
#. Don't make a hasty decision
We all know that moving takes a lot of energy and time. When you don't have enough time to carefully pack and transfer your belongings, you may feel rushed. This is, after all, the most common blunder. Due to a lack of time, you cannot hurry into anything. Instead, begin organising things at least 6-7 days (a week) before the final move. This is the only method you'll be able to move your antiques and delicate things without assistance.
Ending note
Antiques are extremely delicate and prone to breakage. When transporting and packing them, you must exercise extreme caution and caution. So, if you don't use packers and movers, you need follow the following guidelines. However, if you hire a reputable and certified moving company, don't forget to get transit insurance from them. If any of your belongings are damaged, you may be able to collect the cost of the damage from your insurance company, as well as the cost of the loss.
We're here to assist you with any queries or questions you may have. Please do not hesitate to get in touch with us.