You've come to the correct place if you're seeking for some pointers on how to make your move go more smoothly. Some of the most basic recommendations for making your move go smoothly are included below. The goal is to help you cope with stress and worry as you wait to move into your new home. Continue reading to learn more. In this blog post, I will be sharing some best relocation tips and tricks with you for a smooth move
Let's dive right in
10 Best Relocation Tips & Tricks for Smooth Move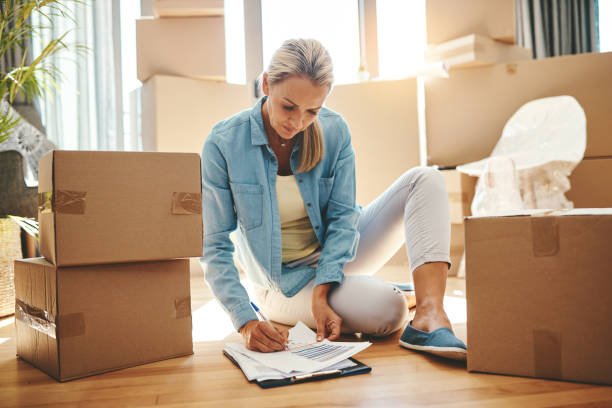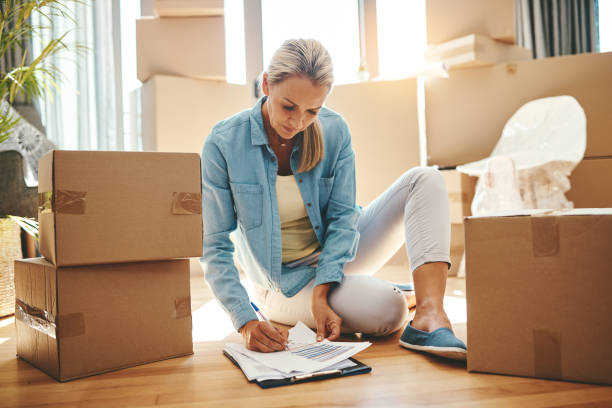 Read on to know the ten best relocation tips & tricks for a smooth move
1. Getting Rid of Unwanted Objects
To begin with, packing your belongings into bags and boxes may seem overwhelming. As a result, you should make this process easier by clearing the clutter. Remove all unneeded objects before beginning to load the first box. You have three options: throw them out, donate them, or sell them.
2. Make a Folder That Moves
It is preferable to make a moving folder. Then, place all of your new addresses, moving contractors, and purchase papers in the same folder. It's also a good idea to have a printed copy because you can't rely on your phone or computer for everything. It will be easier for you to acquire answers if you have any questions during the planning phase.
3. Prepare ahead of time
It's preferable if you know about your relocation day at least a few weeks ahead of time. You should begin by packing your off-season clothing. If your move is in the summer, for example, we recommend that you pack your winter coats first.
In the winter, however, we recommend that you back your summer things first. After all, this stage will assist you in lowering your stress levels.
4. Hire professional movers as soon as possible
If you're going to hire movers and packers in chennai, you may also hire professionals and painting supplies. Just make sure you schedule as soon as possible. You may have to pay a greater charge if you make unnecessary delays. You may have a difficult time finding a mover or truck in some cases.
5. Research well on professional movers
Research is never enjoyable. The sheer variety of choices for household moving agencies on Google and other search engines will overwhelm you, but don't succumb to the pressure and hire the first four-star rating you see.
It's crucial to choose the appropriate moving company because it can make or break your overall moving experience. The more effort you put in ahead of time to choose a reliable business with outstanding customer service, the less stress you'll have on moving day.
Read also: Why should you go with citiesmovers for home shifting process?
6. Utilities Schedule
After you've set a date, we recommend contacting your utility suppliers to arrange for new services for your new home. After all, you don't want to have to make these arrangements once you've moved in. Aside from that, you should contact your present utility service providers to have your services disconnected.
7. Always have the essentials on hand
We recommend gathering your necessary goods and placing them in a bag or suitcase a few hours before the transfer. Paperwork, medications, children's toys, toothbrushes, and clothing are just a few examples. After all, you don't want to lose your most important possessions.
8. Equipment should be purchased.
Stock up on goods a few days before the big change. The last thing you want to do is double-check that all of the packed boxes have been removed from the premises. Box cutters, sticky bandages, markers, packing tape, and waste bags can be ordered or purchased.
Make sure you read the company's services list, fine print, and return or damage policies as well. Some businesses, for example, refuse to lift anything that aren't in boxes (so your stuffed-to-the-brim duffel bags won't make the cut), while others demand full payment many weeks ahead of schedule.
9. Pick the perfect moving day
Hire your movers at least a month in advance so that you can plan ahead. If you have a flexible schedule, experiment around with possible relocation dates to see what the best time is to arrange an appointment. Moving firms are busiest on weekends, so if you can avoid the Saturday rush and move on a Tuesday, you may be able to save a lot of money.
10. Get moving boxes
Check with your local supermarket store to see if they recycle their discarded boxes. If that's the case, ask if you can take a handful so you can save some paper on your move.
Simply make sure the boxes are in good condition and that you only use them to store light items like linens and towels. On the big day, you don't want to deal with shredded boxes and destroyed treasures.
Final thoughts
Long story short, following these basic moving guidelines will make the entire process of moving to your new home much easier. You can avoid a number of typical blunders and make your move more effective if you follow these guidelines.
Get in touch with us for more informative content!