The complexity of relocation is not unknown. Everybody knows how toilsome relocation can get. And when you go all out without planning anything, the process can get a lot tougher. So, it is always best to follow the right process to ensure a safe and smooth relocation. There is a lot of work and responsibility when it comes to preparing for relocation. Relocation involves moving your entire home which includes moving kitchenware which can be a nightmare. In order to have a hassle-free relocation, you need to pack and move household items in the right manner. Kitchenware needs special attention when it comes to packing them. The best practice is to pack the kitchenware at the very last. In today's article, I will be talking about how you can safely pack kitchenware during home relocation
So, without wasting any time let's just jump right in
Tips to safely pack kitchenware during relocation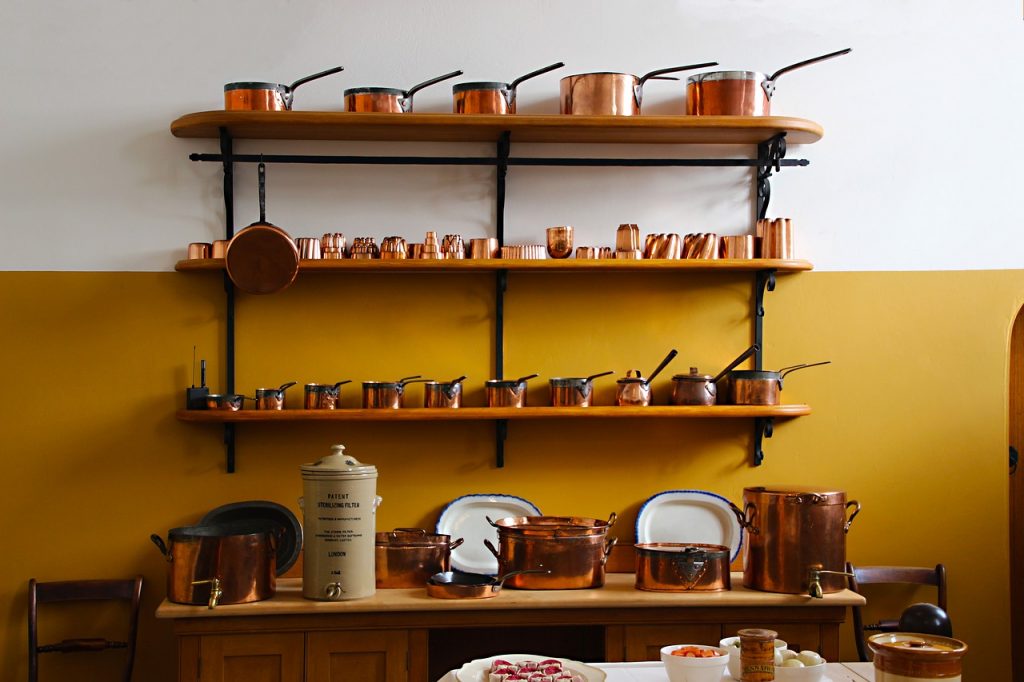 It is a huge duty to pack all of the kitchenware items efficiently throughout the relocation. If you want to keep your kitchenware safe and secure, follow these packing kitchenware recommendations while moving from one location to another.
✅ Begin early
The kitchen is the most difficult room in the house since it contains a wide range of things, from fragile to liquidy to equipment. Packing the kitchenware requires a great deal of care. You should begin packing as soon as possible so that you have adequate time to pack the things properly and accurately. If you believe you would be able to pack the cookware in a few hours, you are mistaken. If you begin early, you will be able to complete tasks in a timely manner, such as cleaning the boxes and packing them in an orderly manner. You'll be able to take clean boxes with you to your new home this way.
✅ Least used items should be packed first
When packing, start with the items that are used the least, such as dinner plates, silverware, or any other set that is only needed sometimes. You'll be able to pack the sets properly and safely this way.
Related article: How to save space during home shifting?
✅ Put strong boxes to use
Packing the kitchen area is not a difficult chore; all you need are the correct items to pack the commodities before transporting them. To do so, you'll need to use sturdy boxes to ensure that everything arrives safely and securely. You must use adequate packing materials such as bubble wrap, newspapers, and so on.
Glassware should be packed separately because you may have a lot of breakable glasses in your kitchen. To keep the glasses safe and secure during transport, box them separately using the appropriate packing material. You must pack each glass separately to ensure that nothing is broken. You must accurately name the boxes while inserting them into the boxes. Fragile and Handle with Care instructions will also ensure the goods' safety on both ends.
✅ Safely pack Silverware
If you have silverware in your kitchen, you must pack it safely using the proper procedure to ensure that nothing harms it. Because silverware responds quickly to air, you must pack it carefully. The only way to ensure that everything arrives at the new location unharmed is to pack them tightly and safely. You can also look for other packing recommendations for silverware on the internet.
✅ Prepare a List
After you've finished packing, make a list of everything you'll be bringing with you to the new location. Inventory is essential since it allows you to see which items are missing and which have arrived. You will be able to determine the real quantity of boxes that the packers and movers will transport during the relocation using the inventory.
✅ Figure out the essentials
You don't want to pack up your entire kitchen only to discover that you forgot to bring forks for supper that night. Set aside (or at the very least make a mental note) of the important kitchen goods that you'll need before and after your relocation. You'll need a plate, cup, and set of cutlery for each member of your family, as well as a couple of bowls. Make sure you have a dish towel, dish soap, a sponge (toss it when you move out), and any appliances you'll need while packing, such as your coffee machine. On the day you depart, these can all be packed separately in a kitchen basics box.
Read also: How citiesmovers help reduce corporate downtime?
✅Make a meal plan.
It's easy to become so preoccupied with packing your cupboards that you forget about the food you'll need to either pack or toss away. Use ingredients you already have to reduce waste and maximise packing space (and buying only what you absolutely need). Most of the perishable food in your fridge and pantry will be gone before moving day if you do it correctly.
Final thoughts
Thus, these were some top-notch tips that you can use to safely pack your kitchenware during relocation. You can make your relocation easy-breezy by following the right practices. If you can't relocate on your own, get professional help from packers and movers in kolkata. They have professional staff that will make your relocation a cakewalk.
Get in touch with us if you have any query!