If you live in a warmer region and moving to a place where the climate is cold, you are up for a hell of a ride. Why am I saying that? It is because there are many challenges that you have to face in a region with a colder climate. The weather is so unpredictable, the condition of the roads can get worse with every spell of snowfall. So, how to make your move to a colder region safe and easy-breezy? This article will help you find that.
Let's just dive right in
Tips to move to a colder region safely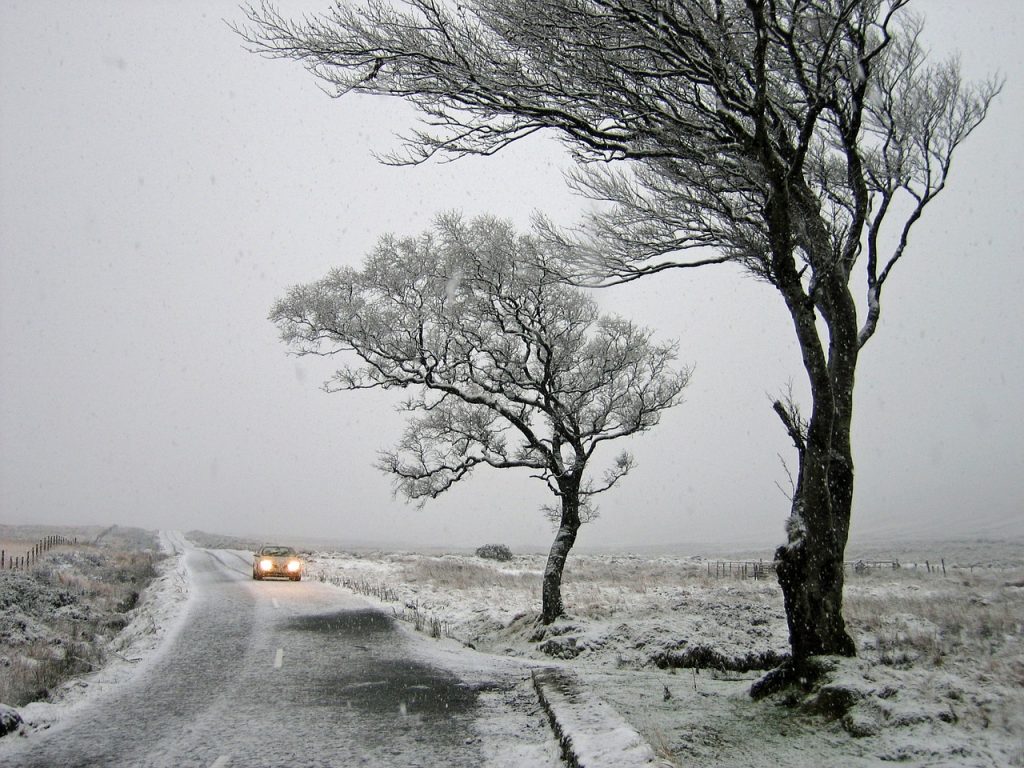 Here I will be talking about some tips you can use to move to a colder region safely
Let's have a look at them
Heading north always require extra preparations. Here are some of them
? Pack extra woolen clothes
Warm layers, such as extra sweaters and socks, should be packed. When your ears start to feel cold, have a warm hat on hand, or pick one up on your route into colder areas. Prepare yourself for that first gas station where the wind chills you to the bone. We've all been in that situation.
Read also: How to save space during home shifting?
? Double-check tyre condition
Check your tyre treads before leaving the house. In warm, dry regions, bare tyres are entirely safe, but any quantity of ice or frost on the road becomes a significant hazard. Carry out the penny test.
? In Winter Climates, Drive Safely
As you migrate to a colder climate, be cautious on the road! All too frequently, a moving warm-climate native is caught off guard by the first frozen patch. When the temperature goes below 40 degrees, drive cautiously. If you start to slip, slow down and carefully move your vehicle in the right direction.
Read also: How to relocate safely during COVID-19 Pandemic?
? On the Roads, Beware of Black Ice
Black ice is a silent assassin. It's ice that's just thin enough to resemble the pavement. Keep an eye out for frost on the roadside grass if other drivers slow down. Don't try to pass in an ice zone while the locals are driving cautiously.
? Tire Chains and All-Weather Tires
Choose winter-ready or all-weather tyres when replacing bald tyres. If your route passes across a mountain pass, tyre chains may be required. If you don't have tyre chains, you may need to make an unplanned stop in the nearest town to get some and learn how to use them.
? Be ready for an icy-move
When you arrive at your new home, it will most certainly be bitterly cold, with a slick covering of ice on the driveway. Neither of these are ideal conditions for relocating. Here's how to prepare your home for a warm and secure unloading:
? Examine the pavement and grass for ice.
Check for ice on the sidewalk. The crunch, a rapid stomp, or touching it with your fingers are usually indicators. Also, look at the grass. Ice can be incredibly thin and difficult to see, but it can also cause catastrophic injuries while transporting boxes and furniture.
? Before the moving truck arrives, warm up the house.
Before you come, make sure your power is turned on. Then turn on the heating as soon as you unlock the door to make the house a safe place to warm up while you unpack. For 10 to 40 minutes, there may be a burnt dust odour. Don't panic; this is very normal, and your home will soon be warm and inviting.
? As needed, spread driveway salt, mats, and floor protection.
It's terrible news for movers and your floors if it's icy outdoors. Driveway salt (or non-salt de-icer) should be sprinkled on the pavement. Then, in front of the door, install a heavy-duty welcome mat to trample out sharp ice and salt particles. Finally, if necessary, cover the floors with protective mats or towels. This is especially true if the snow is moist.
? Ice, Boxes, and Damp
Protect your boxes during the unloading process, especially. Do not put boxes on ice since they will absorb ice, which will melt and make your boxes soggy. Snow, too, can be brushed off at first, but it will quickly moisten your boxes. Lay down a tarp or cover if you need to unload onto the driveway. Cover your boxes as they are carried inside if there is any precipitation.
Read also: How Citiesmovers is better at providing moving services?
? Health-tips for warm climate residents moving to cold climate

Dress in layers to keep warm.
Keep yourself hydrated.
Make hot beverages
Take it slowly.
Last but not least, keep yourself safe and comfortable. People who live in warm areas, such as ourselves, are often unaware of how detrimental the cold can be to their health. As you move boxes, dress in layers and remove or add sweaters dependent on your specific body temperature. Keep hydrated because the cold and heaters dehydrate you. Always have a water bottle on available, and don't be hesitant to make many pots of tea, cocoa, or cider.
Wrapping it up
To conclude I would say that moving to a colder climate is not an easy-peasy process. But, with the above mentioned tips you can move to a colder region safely.
For more interesting content, get in touch with us.