A corporation faces numerous dangers when relocating its offices. During a relocation, a corporation is particularly vulnerable to liabilities that do not exist in the normal course of business. During a transfer, there are risks from both inside and outside. It is critical for a business to recognise these unique risks before they become a problem.
The organisation must assess the best strategy to secure the personal information of its employees. And customers when it comes to internal risk. Injury can also result in internal culpability. The greater danger of theft and damage is an external risk. These are just a few of the issues that a company experiences during an office relocation, which is why it's vital to engage a professional office mover. In today's blog post, I will be talking about some tips that you can use to reduce the risks during your office relocation
Let's just dive right in
Tips to reduce risks during office relocation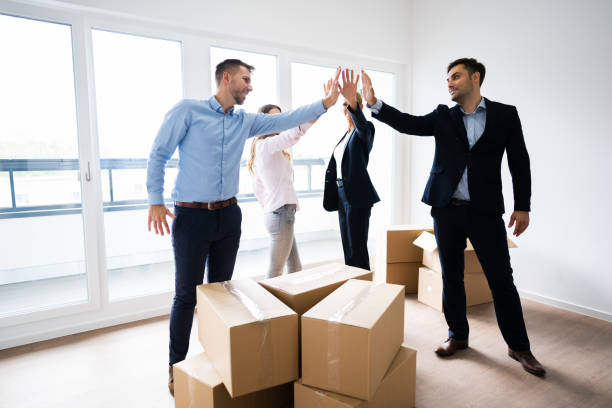 Below are mentioned tips you must use to reduce the risks during office relocation
Let's have a look at them
✅ Information about yourself
Personal data is in possession by all businesses to some extent. Employee files, health records, customer account information, and a variety of other sensitive data fall into this category. It's simple to lose sight of a hard drive or a filing cabinet that houses this information. Because if a company doesn't take the right precautions by hiring a professional office moving company in pune, which gives crooks the opportunity to steal the information.
If, for example, a filing cabinet housing employment applications containing sensitive information is gtes misplace. An identity thief can break in and physically grab the files, giving him everything he needs to steal employee identities. If it is determined that the company's lack of diligence caused employees' credit to be harmed. The company could be held liable for hundreds of thousands of dollars in damages and high legal fees.
✅ Injury
A move to a new office also increases the risk of human injury. Because employees are a company's most precious asset, including them in an office move is risky at best and disastrous at worst. If employees are permitted to move any of the firm's property and are wounded as a consequence, the company would face significant financial losses as a result of lawsuits, medical expenditures, workers' compensation claims, and lost productivity, to mention a few.
A corporation must choose a skilled office moving company to eliminate all chances of bodily danger to employees. Moving companies maintain their own insurance, therefore any injuries to their personnel during an office move are their responsibility.
✅ Equipment
Each organisation has a varied level of culpability when it comes to equipment loss or damage during a relocation. The company must first calculate the worth of its equipment before determining which equipment poses the greatest danger if it is lost, damaged, or stolen. Equipment that is critical to operations should be under protection by the company's insurance policy, whether it is owned, rented, leased, or financed.
Because the particular details of what is and is not covered by a moving firm can vary widely, businesses must thoroughly understand who will bear the risks associated with their office relocation before proceeding.
A reputable moving firm will be open and honest regarding insurance and moving procedures, and will have lots of experience managing sensitive documents and equipment. A company's best bet before selecting an office mover is to ask a lot of questions and choose a mover with a good reputation in the community for protecting people, property, and confidential information during an office move.
✅ Incorporate communication within the project team's structure.
Lack of communication is a prevalent issue in many projects and teams, and it can be fatal. Have a clear, documented communication strategy in place for how the team will communicate. And keep fellow team members informed about the status of the office move, tasks, and difficulties. Consider using technology to help and streamline communication. Can email, hosted telephony, instant messaging, or an online collaboration tool, for example, boost team communication?
Read also: How Citiesmovers is better at providing moving services?
✅ Getting back to fundamentals
It has been established that quality is maintained when people follow documented processes and checklists. Items are missing or not completed correctly if processes and checklists are not followed, and quality can quickly decline. Ascertain that the project team's processes, flow diagrams, and checklists are developed, documented, and communicated.
Wrapping it up
Thus, these were top notch tips to reduce risks during office relocation. These are really helpful for your office move. By following them, you can ensure that you will be moving without any damage or harm to your office belongings. Everything related to your office will be safe and sound. Hence, you must follow these tips in letter and spirit.
Get in touch with us in case you have any doubt or query!