For various reasons, a great number of people migrate to Delhi. Some come for job prospects, while others come for higher education. Are you also relocating to India's capital? If you answered yes, this article is for you. So read on to find out everything you need know before moving to Delhi.
Delhi is India's capital and the country's most populous metropolis. Migrations from, to, and within the city occur on a regular basis. People move here for a variety of reasons. Every year, a big number of students relocate to Delhi to pursue higher education. This is because the city is home to some of India's greatest universities.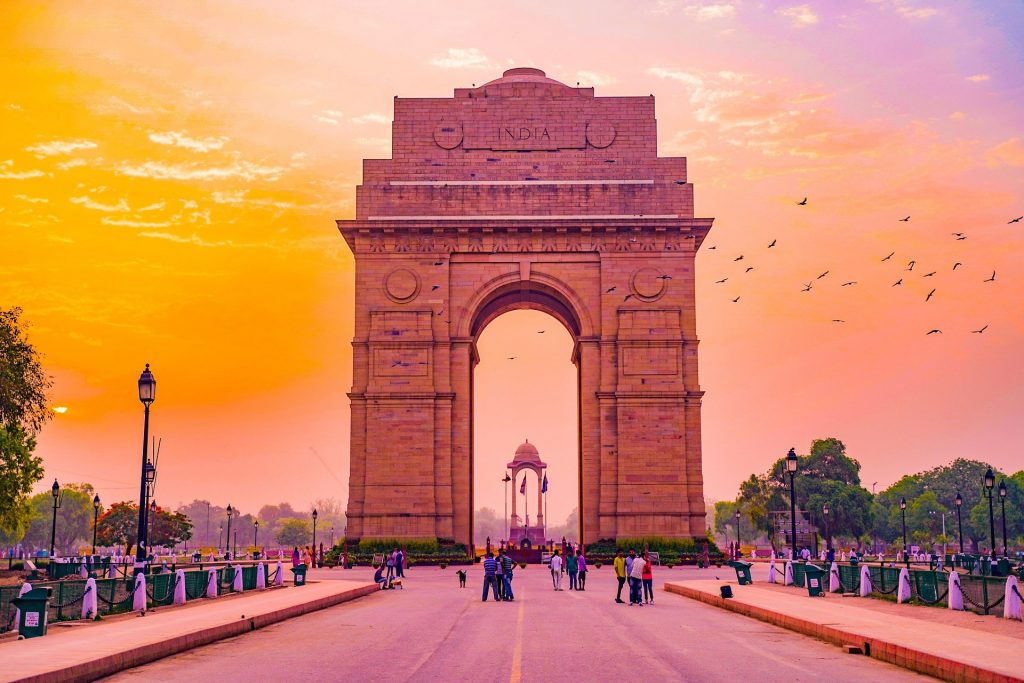 In addition, the city is regularly welcoming a huge number of migrants who are looking for work. Every year, a large number of rural migrants arrive in Delhi. Then there are those who travel to this capital city solely to raise their standard of living. Is any of this convincing you to relocate to Delhi as well?
When we move to a new location, we should do our homework. This is critical in order to make your house relocation go as smoothly as possible. And to assist you with that, we've compiled a list of…
Important things to know before moving to Delhi
>> Investigate the city extensively
Many people go through the time-consuming and costly process of relocating to a new place only to discover that they are unhappy there. There is usually no going back at this point. As a result, it is critical to conduct thorough study about the new city.
So, if you're thinking of moving to Delhi, do your homework first. But how do you go about doing that? To begin, you could think about the following:
How much does it cost to rent a house and how much does it cost to buy a house?
>> Find out about the location you'll be moving to
If you own a car, you should be aware of the parking and storage alternatives available in the city. Obtaining information about the price of gasoline and gas is crucial. If you plan to commute by public transit, you should become familiar with the Delhi public transportation system.
These ideas will assist you in laying the groundwork for your Delhi research. You should also speak with any friends or relatives who live in this city. This will assist you in learning more about the city.
>> Look for the ideal home
One of the main concerns before moving to Delhi is finding a place to live. There are several things to consider whether you rent a flat, live in a PG house, or buy a home. For starters, you should strive to live as close as possible to your and your significant other's workplaces/colleges.
If you're relocating with your family, you'll also want to ensure that your new home is convenient to your children's school. It's also crucial to make sure that basic utilities are within easy reach of your location.
So, figure out what you need and start shopping for a home that meets them. Before moving to the city, it's better if you finish all of the details of your new home. You can readily locate decent properties online these days, just as you can simply find packers and movers in Delhi. Just remember to exercise extreme caution. You should contact reputable broker organisations in order to make an informed conclusion.
Related article: 10 Best Relocation Tips & Tricks for Smooth Move
>> Before you move, you need prepare
It's time to pack your belongings and ready to move once you've sorted out your new digs. The earlier you begin your planning, the better. You can begin by doing one of the following:
Make a plan for shifting gears.
De-clutter your home and get rid of anything you don't need.
Make contact with movers and packers.
Make a detailed list of the objects you wish to move—better it's to take pictures of them before you start packing.
Unplug all utilities
This will make your home relocation in Delhi go more smoothly.
>> Make contact with movers and packers
After you've figured out everything, the following step is to contact packers and movers in delhi. It is generally advisable to begin looking for such services as soon as possible in order to uncover as many possibilities as possible and correctly weigh them. You will be able to acquire the finest deal this way.
When looking for a packer and mover to help you relocate to Delhi, keep the following in mind:
The organisation should be a member of FIDI.
Make sure to pay them a visit at their physical location.
Check to see if your pets, plants, or vehicles will be moved as part of the service.
It is critical to explain all of your requirements in a clear and concise manner.
Everything should be written down—businesses don't understand spoken language.
Examine their insurance coverage in detail.
Make sure you're covered by a transit insurance policy.
These are just a few of the most important considerations to make when hiring a packers and movers company.
>> The unloading and setting up
After your belongings are delivered to your new house in Delhi, the next step is to unpack and arrange them. Unpacking and rearranging all of your belongings in your new home may appear to be a daunting chore. In this scenario, I have some advice for you. It is preferable to unpack each item individually rather than all at once. Place all of the boxes in the rooms where they will be kept. Then begin unpacking and arranging each item one by one. This strategy will make the process less daunting, and you will be able to complete it more quickly.
Additionally, be certain that all necessary services, such as power, water, and gas, are turned on before you move into your new home.
>> Getting settled in Delhi
You would have completed your home relocation in Delhi at this point. Now is the moment to begin acclimating to your new surroundings. When moving to a new city, it appears that everyone faces certain difficulties at first. But one thing about Delhi is that once you get used to it, you will love it. You will fall in love with the city. The city is also known for its cultural diversity, cuisine, and fashion, among other things. So be sure to look for it!
Read also: Make delhi relocation a smooth process with citiesmovers?
In addition, the locals enjoy socialising. So go out and greet your new neighbours, and you'll almost certainly be greeted warmly. However, just like a coin, Delhi has two sides. As a result, you'll need to take some measures. Be aware of any potentially dangerous areas and make it a point to avoid them. Keep an eye out for touts and con artists.
The bottom line
Delhi, as one of the most important centres for education and jobs, attracts a considerable number of migrants each year. If you're also moving to Delhi, this advice will be quite useful. All of these ideas, as you will see, boil down to extensive research of the city, planning ahead of time, and choosing dependable packers and movers.