If you're here and reading this article, that means you're shifting your home and for that reason looking for some tips to organize your home shifting. Isn't it? There is no doubt that shifting is entirely a hectic process when you end up draining energy and spoiling health, you never know. That's why it's important to follow some smart tips that will help you organize during the home shifting. Do you want to know what these tips are? And how they will help you with home shifting? If yes, keep reading the article. I have curated a list of top 7 tips to help you organize with home shifting.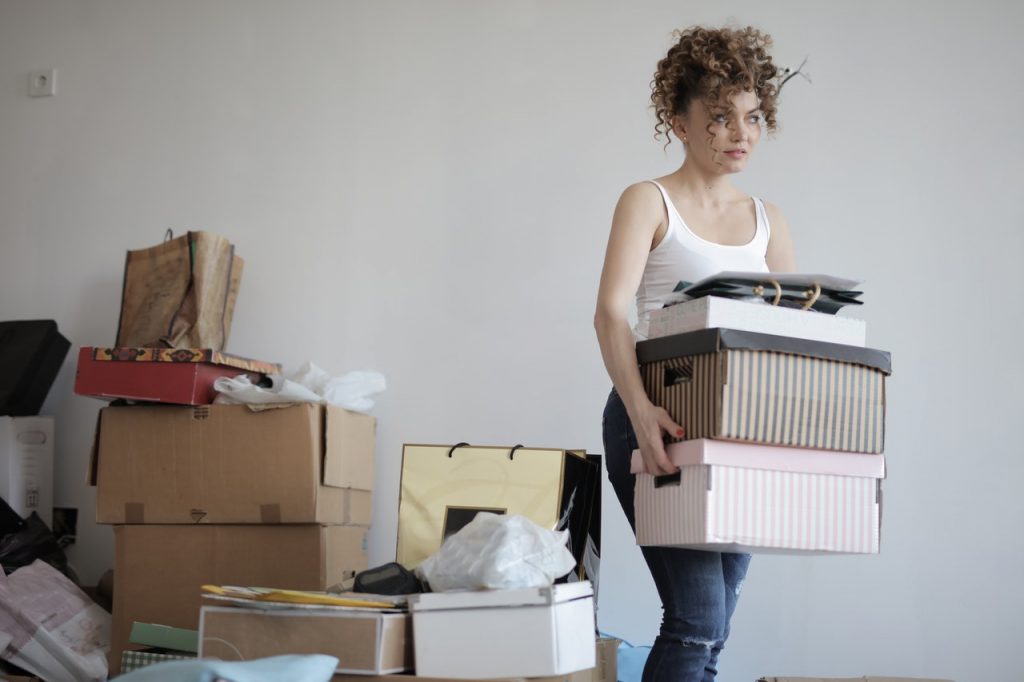 Let's get into the pool below.
Top 7 smart tips to help you organize with home shifting
1. Visit the home before shifting
Since we're talking about tips for home shifting, I believe you've already decided the place you're going to move, right. So, before you finally make a move to a new house, make sure you pre-visit the new home and inspect everything about like parking, nearby grocery store, clinics, hospital, school, and other essential stores. Researching about these places in advance will save your time later.
2. Arrange all the utility services to new home
You're going to live your life in a new home, right. You have to manage everything there especially the utility services. The utility services include, gas connection, water, electricity, internet connection, TV connection, and other minor services. Make sure before shifting all the essential utility services are connected to your new home under your name.
3. Hire professional packers and movers
Though it's not necessary to hire movers yet they make your relocation an easy going and stress-free move. So, it's a nice option if you avail their services. Let me tell you that professionals help you with packing, unpacking, loading, transporting, unloading, assembling, and unassembling of items. Whether you have heavy items or light, they can easily and safely shift them. That's why you can hire Packers and Movers in Noida for home shifting services.
4. Prepare a list of items you want to shift
Yes, this is an important step to take. Can you move all the household items apart from necessary one to your new home? Obviously not. You will have a lot of unnecessary, unused, and unwanted items that you no more need. Why not sell or throw these items? Not only does selling these items will make you some money, but also you get rid of them. This way you're no more in obliged to take them to a new home. That's why you have to prepare a list in which you have to write what all items you should be taking to a new home.
5. Think of shifting fragile and imported items
If you don't have fragile or imported items you can skip this point. But I don't think so you would not be having any fragile items in your house. So, who would you shift these items? Will you hold them over to packers and movers or you will shift them on your own (in your own vehicle)? No matter with whom these items are going to be shifted, but proper safety is required. You can ask movers to provide you transit insurance facility. So, if any of the items gets damage, you get certain coverage amount.
6. Check items after transit
If you hired professionals Packers and Movers in Gurgaon, then it's important to check all the items whether they're safely transported or not. Look if any item is missing or damage, if something happens like this, inform the professional about the same. They will help you find the missing item and if any item is damaged, you can claim the coverage amount.
7. Final moving day essential box
This tip you have to follow when you finally make a move on moving day. So what moving essentials you need to pack? Essentials should include medications, ID cards, important documents, credit cards, paper towel, baby necessities (if you have a baby), a tool kit, trash bag, water bottle, pet foods/essentials (if you have any), and other food items to eat during the move.
Final wording
Are you ready to make a final move? After reading this article, I'm sure you would be, right. Well, all these 7 tips are necessary to follow to execute a safe and stress-free home relocation. For professionals packers and movers services, Citiesmovers.com is here to help you. you can contact us for your relocation needs and related queries to solve.