Unlike any other normal relocation, long-distance moving is quite stressful and unsettling one. Moving is already hectic process associated with many nerve-racking tasks. But long-distance moving is something you can't take your eyes off. There will be so much you need to manage even if you're taking help of professional packers and movers in gurgaon. Since long-distance moving is such a tedious process, you may miss out something in the hustling-bustling of home shifting.  And the fact is that many people tend to make long distance moving mistakes as well. If you're going to make a long-distance move, you may happen to make mistakes as well.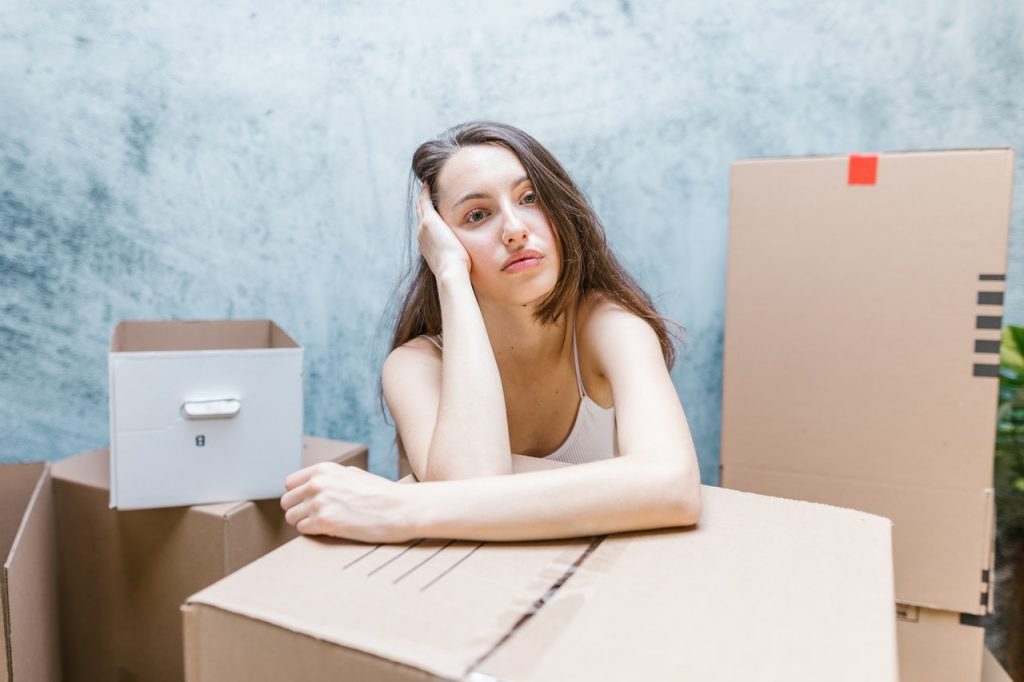 So, in this article, you will be reading the types of long-distance moving mistakes you need to avoid making. So, let's get started below.
Some long-distance moving mistakes you must avoid making
Look at the list of given mistakes that you must stop making during long-distance moving –
☞ Moving multiple items
Moving long-distance means you're probably moving to another city or state or across the country. Since you're moving to long-distance, you will want to take your belongings to your new home. Taking household items to your new home will save you cost of buying new items. But that doesn't mean you take every unnecessary items with you. Taking unwanted, unused and unnecessary items to your new home will only load the burden of items on your shoulders. Additionally, more the items you have, higher the moving cost will be.
Therefore, you need to de-clutter household items and shuffle them a week before your final day moving so that you can only pack items which will be necessary for your new house.
☞ Not getting transit insurance
Can you put your household items at risk? Can you afford to damage your valuable? Of course not. In the long-distance moving, the risk of damaging goods can be higher. But if you're hiring a moving company, make sure to ask them whether they can provide you transit insurance service to clients or not. If the company doesn't provide you insurance facilities then don't hire the company. You will find plenty of moving companies that provide you precious insurance facility.
So, make sure to get additional insurance coverage service from moving companies so that you can recover the damage amount if any damage happens during transition.
☞ Not able to manage time
Long-distance moving is exhausting and time-consuming one. To manage each and everything for long-distance moving, you need to start prepping things ahead of time. Moreover, you also have to call upon movers so that they can help you with entire moving. But some people forget to book movers in advance and then they become unable to manage things on time. Make sure to book professional movers in advance so that they can help you with packing and moving fragile items. No doubt, movers save you a lot of time and help you with everything you need during relocation.
☞ Not estimating budget
As you're planning for long-distance moving, it's important to know estimate amount of entire relocation offered by a moving company. But before you hire any moving company, make sure to get quotation. Once you get the quotation from moving company, now estimate the budget you're willing to invest in long-distance moving. People make mistake by not creating budget. There is no doubt that budget helps you spend accurate amount and save you from overspending money on long-distance moving.
If you don't want to spend extra cost on moving, just create a moving budget. Your only responsibility is to make sure that you don't spend unnecessary cost on moving.
☞ Not considering storage or warehouse options
When it comes to long-distance moving, the mistake most of the people make is that they don't look after storage option while discussing with packers and movers faridabad. Without a spec of doubt, there will be plenty of boxes you might have at home that you want to unpack right post relocation. But if you prefer to go with storage facility, it will be quite a good decision that will keep your place voluminous without household goods that you don't require at the moment. The majority of packers and movers do provide storage and warehouse facility to clients who want to store their goods at safe and secure place.
Final wordings
Now that you have come to the end of this article, we believe that you have read every mentioned mistake that you could make in your long-distance moving. By committing these mistakes, you can't exacerbate your long-distance moving right. It will be better if you avoid making such mistakes and take help of professional and trustworthy packers and movers for your relocation needs. We hope that you found this article helpful and informative.
For any query and guidance, make sure to get in touch with us here.