Being an owner of a restaurant, you will definitely be looking to expand your business. If the current location of your restaurant isn't fetching you large customer base, you might need to change the location of your restaurant. Do you agree? Of course, if you want more visibility, customer base, and to expel your restaurant business among large number of audience, you need to consider changing your restaurant to any other place. No doubt, this is going to be a big step and an endeavoring task for you. So, how are you going to execute this restaurant shifting task? Any guesses?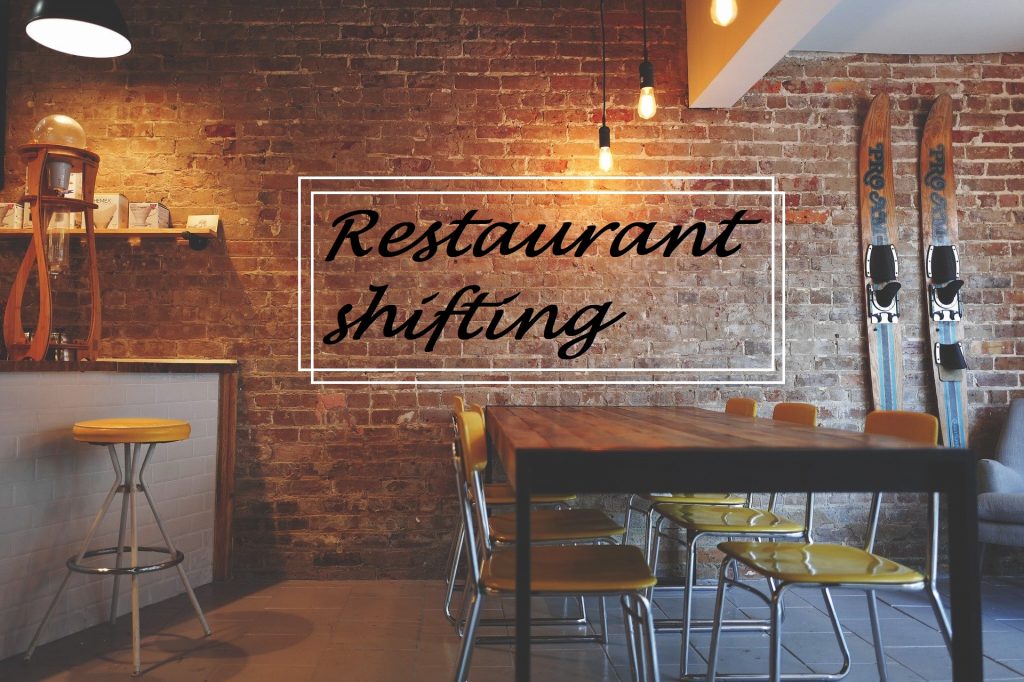 Well, this article is a complete guide on restaurant shifting process and what all things you need to consider when executing the task. Without much ado, let's deep dive in below.
Smart tips to follow for easy restaurant shifting
All the given smart tips you must follow to execute a safe and mesmerising restaurant shifting.
✔️ Select the place you want to move to
The very first thing you need to follow is to find out the location where you'll be relocating your restaurant to. You basically have to research different locations to see which place meets your requirements. If you're confused about new locations, then let me tell you that the new location must have high traffic to fetch you high customer base. Also, make sure your new place is accessible and visible to everyone and you ultimately build customer base.
✔️ Prepare a moving checklist
Moving is one of the most daunting tasks. You're going to relocate your restaurant to another place you have to manage a lot of work. Let me tell you that shifting is almost like putting yourself into fire. Unless you make a checklist for restaurant shifting, you can't expect to experience an easy-breezy shifting. In the checklist, write down the time & date of relocation, items you will be moving, and other important things you will need during relocation.
✔️ Book packers and movers in advance
Yes, you read it right. Hiring packers and movers will help you make your restaurant shifting a cakewalk process. Since packers and movers are professionals and experienced in their work, they know how to execute the process and make the shifting a cakewalk task. Packing and moving is as hectic as it can drain the energy of people who undergoes this process. You can let packers and movers help you with overall restaurant packing and moving of goods to a new place with full safety and security.
✔️ Start decluttering the items
Are you planning to move all types of goods to a new place? If yes, you're making a big mistake. Not only will it cost you a lot, but also load the pressure on your shoulders. Therefore, you must declutter items before packing all the items for relocation. What you can do is throw away unwanted/irrelevant items and sell items which are no more in use. This way you'll be able to identify which item you will need for your restaurant in the new place.
✔️ Pack your items
After decluttering items, make sure to pack the items with quality packing materials. If you're taking help of packers and movers in noida, let the packers do their work. The movers will bring their own materials to pack your restaurant goods. They will carefully hold and pack delicate items without causing any damage to them.
✔️ Inform your staff and customers
You have made a big decision to shift your restaurant to another place right. This is going to be a big change for sure. Isn't it? Before you lose out your customers, make sure to inform the customers and your staff about the same. Informing your customers and updating the address on website (if you have any) will keep the customer base intact.
The bottom line
Congratulations on successful relocation for your restaurant to a new place. Don't forget to host a grand party at your new restaurant to attract new audience to your business. In the hosting party, make an announcement for the timing of the restaurant. And don't forget to hire Citiesmovers packers and movers if you want to experience a safe and damage-free restaurant shifting. All the packers and movers at Citiesmovers provide services at affordable price. Why not take advantage of them?
For more queries and questions, we're here to help. Make sure to get in touch with us.