If you've made your visit to this article, it means you're shifting your office to another place right. Let's face it – shifting from one place to another brings you lots of tensions and stress. And office shifting is not less than home shifting. In fact, office shifting exacerbates the business performance to great extent. How? Oh! C'mon! Not only do you shift equipment and furniture items, but also inform employees about your new office location. Anyway, that's different thing. But the stress you face pre, during, and post office shifting is lousy process. Office shifting is such a treacherous task which doubles the stress and most offices leave the entire shebang of relocation onto movers.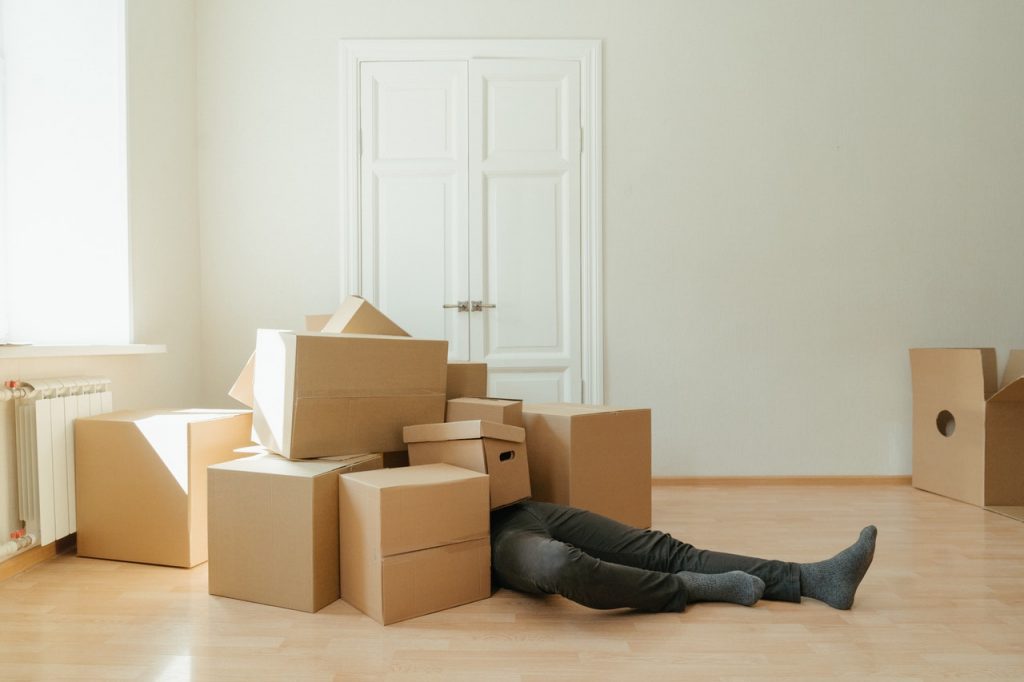 Albeit, below are healing pointers for reducing your relocation stress. So, let's cut to chase them.
Reduce your office shifting stress with given points
➥ Make team and delegate tasks
Keep one thing in mind that your office relocation is your 'office project.' Yes, when you consider shifting as your project, you'll easily tackle it keeping stress aside. Same way, you can assign office relocation tasks to employees by segregating them into teams. If you aren't hiring delhi packers and movers, ask your employees to pack goods in proper way. All you need to do is arrange moving boxes and diverse packing materials to pack items ensuring their full safety and security.
➥ Have a focused moving plan
To make your office shifting stress-free and peaceful one, you need to carry out a focused plan for shifting. To make tasks and goods all well-prepared, ensure to demarcate everything in proper way to identify them and avoiding the last minute hassle. And to make items easily identified within boxes, you can label the boxes. Moreover, you can take pictures of items to see the conditions of your office equipment after relocation.
➥ Get insurance of equipment
Half of the tension and stress you get about shifting is caused only by equipment? Obviously, you want full safety and security of goods throughout the relocation. What if any of your goods get damaged? How you gonna recover damage amount? That's where insurance facility is what helps you recover damage of goods and loss you faced. Whichever moving company you hire for moving services, make sure the company provides transit insurance facility for all types of goods.
➥ Inform everyone about your new office
Have you informed everyone about your new office? If not, let me tell you that you can lose a whopping list of clients, which can lead to loss of the business. That's why update your clients, employees, vendors, and other important people about your new office. Even if you have website, you can update office address there so that people can access to your new office easily. This way you don't feel the stress resuming your work post-relocation, once you're done with informing everyone about your new office shifting.
➥ Let professional handle your office relocation
Don't intervene in the work of professional packers and movers. No wonder, shifting is one of the daunting and haywire tasks which green horn person can't manage to handle. That's why professional packers and movers will make your entire office relocation an easy-breezy task altogether. If you're shifting from Gurgaon to Noida, make sure to hire packers and movers noida for experiencing safe and secure shifting. Since movers are professionals in handling the entire office shifting, they do everything with great care and efficacy.
Final wordings
For ensuring your office equipment are safe, items delivered on time, to experience damage-free and stress-free relocation, you must head to hire professional office shifting from Citiesmovers. We know that shifting is quite cumbersome process which demands packers and movers involvement greatly. So, make sure to hire professional movers and get rid of stress you face throughout the office relocation.
I hope you like this article. In case, you got any query, we're here to help. Get in touch with us.
Till then, have safe and secure office shifting!