Moving home or relocation is quite a daunting task. It will be no wrong if we say that the entire home relocation is tiresome process. Moving is something that requires ahead of time planning so that you can arrange everything on the final day of moving. However, there are things that make the final day of moving worst. If you're planning for home shifting, you may also end up making your plan worse due to some factors. What are those factors, you ask?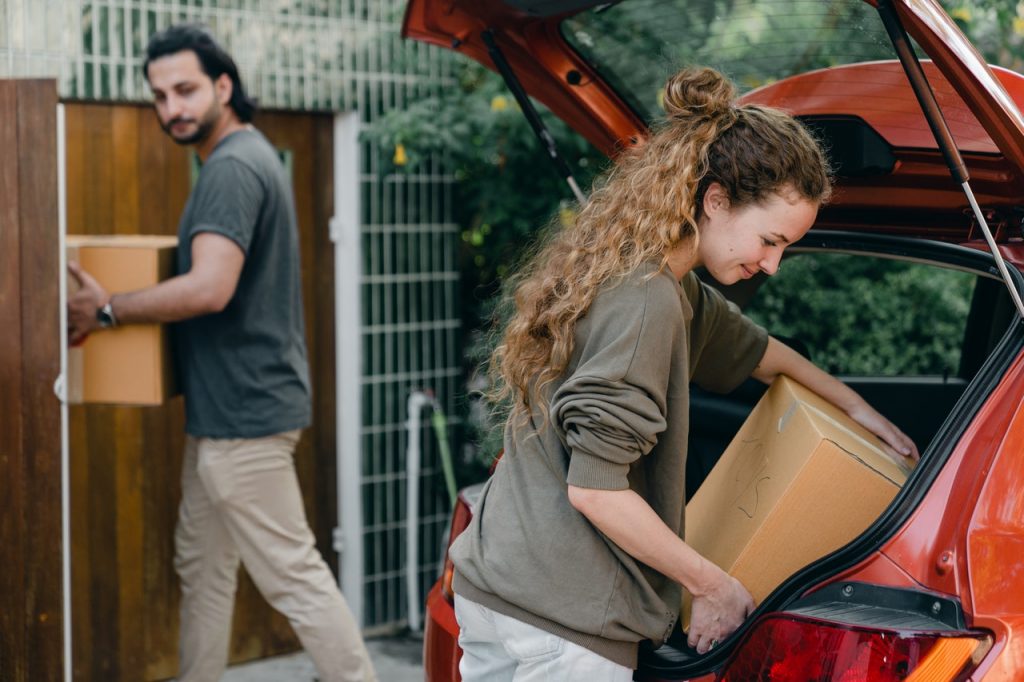 Here in this article, you're going to read top most factors that can make your final moving day plan worse. To avoid such miss-happening and letting your final day moving ruin, make sure to keep these factors in mind to tackle your move.
So, let's get started.
A list of factors that can make your final moving day plan worse
Make sure to read all the factors so that you can avoid making your moving day worse.
| Booking wrong packers and movers
Your first and foremost mistake is that you hire cheap and wrong moving company thinking they're worth hiring. There is no doubt that without taking help of packers and movers, you can't experience peaceful and stress-free relocation. There are many people who hire cheap packers and movers due to the price they charge from customers. But the fact is there are many moving companies that are fake and provide cheap home relocation services to clients. So, make sure to hire movers and packers noida from Citiesmovers.
| Changes in weather
No one can control weather. The condition of weather can change at any time. In fact, climate keeps on changing and heavy rainfall and storm is something you have no control over. You just can't control weather even if it gets changed due to final moving day plan. Without a spec of doubt you can't control weather but you can always hire the best moving company that can help you with final day moving even in the worst case. The professional movers will manage things on time.
| No proper organization
Organizing things in advance is something you can't afford to avoid. But if you do so it will make your final moving day worse. Un-organization of things will not be beneficial for your home relocation. You anyhow have to prepare your entire move and keep things organized so that you can stay free from last minute hassle. Paying close attention to planning and making necessary preparations, without a spec of doubt, you won't face any issue later on. So, make sure to keep things prepared do that you don't have to face any unwanted issues on the final day of moving plan.
| Injuries
Injuries tend to happen when it comes to home relocation. How? You ask. Well, there are many big household furniture items at home which you need to move to another place right. If you take help of packers and movers they do every lifting, moving and shifting tasks on their own. But if you go on to manage these tasks on your own; you're surely going to hurt yourself. No doubt, shifting heavy items will drain your energy and can exhaust your energy for sure. But if you learn proper techniques, you will be able to manage lifting and moving big household items without taking help of packers and movers gurgaon.
| Jam-packed traffic issues
Traffic is something that people avoid the most or don't take into consideration. If you're one of them you'll be doing a huge mistake and make your shifting a toxic move. There are many things you need to look after when it comes to traffic such as traffic jam, parking space and moving during peak season/hours will cause a little delay in your shifting or transit process. And if you're running short of time, you need to organize things in advance so that you can avoid traffic issues in the last minute.
| Leaving valuables to be packed by movers
Though movers are professionals and know how to keep things protected throughout the relocation process right. You will have many valuable items such as important documents, jewelery, antiques, and a lot more. You can't let these items to be packed by movers as these items are very precious to you. Therefore, you need to pack these valuable items on your own so that you can keep them protected and secure from losing.
| Not having proper budget
Having improper budget for home relocation can also create chaos and ruckus in your final day of moving. It is important to keep a proper moving budget for your shifting so that your moving doesn't get spoil. Forget not that there will be times when you'll require money to manage your entire shifting. Therefore, having a good budget is the key for your relocation. Preparing your final day moving budget will save you from hustle and bustle of relocation.  
Final wordings
Who doesn't want safe and secure relocation? You all want right. Home relocation is something that can go worse if you don't look at the factors that have potency to ruin your entire shifting. Moving is already a hectic process, you will make it a daunting one if you don't look at the factors that make your moving worse. Make sure not to commit such mistakes otherwise your relocation will be most stressful task.
For further query and question, here get in touch with us.