Are you someone living a pastoral life and want to relocate to metropolitan city? If yes, this guide is for you. Here in this article, I'm going to talk about everything you need for making easy going transition from village to city. But before I talk about it, let me provide some gist of this article. Previously, I talked a lot of intercity, intracity, interstate, intrastate, domestic, internal and international relocation. But relocation from village to city is associated with emotional aspect as you're going to live in a complete foreign city and among strangers in a city. Since you have decided to relocate to city, there are many measures you need to take and things to consider before you make a final transition.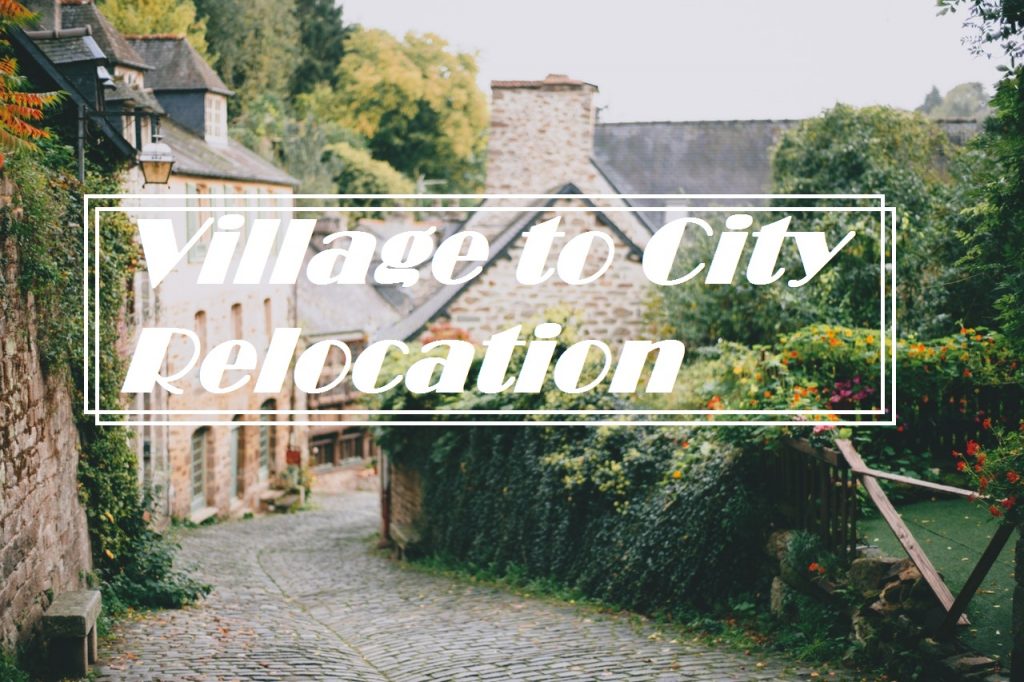 Below I'm going to talk about some smart village to city moving tips. Without much ado, let's talk about them below.
Smart and easy going tips from Village to City Transition
Plan out everything
Planning and forming a strategy before making a final move is crucial. You want to be as effective and as easy going as possible, right and that can only be achieved via planning only. Planning actually makes things easy going and you're able to do everything as planned. Now that you're going to move from your village to start a new life in a city, make sure to prepare a checklist or a moving checklist. Your checklist must include:
Place you're going to live
Job you'll be doing
Things you'll be taking with you
Items you need in a new city
Checking out grocery stores, clinics, restaurants, café, etc.
You may also add essential things you want in a new city.
Declutter household items
As you're already leading a pastoral life in village, I guess, you won't be having much worldly possessions (household items). That's why you might not be carrying many items with you. But anyhow you have to sort out items you will be carrying with you. If you carry every item including unnecessary and unwanted items then you're just going to load burden on your shoulders, that's it. Therefore, you need to sort them household items out by decluterring items.
Take help of professional movers
Do you want to make your shifting easy breezy one? For that, you need packers and movers. Yes guys, professional movers help you make your relocation much easier to great extent. You don't need to do anything as everything will be managed by professionals only. For example, if you're moving to delhi, then hire moving services from packers and movers delhi. The movers will take care of everything starting from packing items, loading, transporting, and finally unloading the items to the destined place. So, avail their services and ease out burden from your shoulders.
Carry a personal bag containing essential items
What should be your essential items? The essential items include your purse, mobile, watch, important documents, credit/debit card, and any other item you feel is important to you. Keep all these items in a secure bag which should be with you throughout the relocation. Additionally, you can also prepare a bag containing snacks and water bottle; you never know when you need such items in the middle of the relocation process. That's why preparing such essential bags ensure to keep your important stuff safe and secure from getting lost.
Summing up
Relocation of any kind isn't easy for anyone. Whether you're making short distance or long distance relocation, the amount of energy and time will be required without a spec of doubt. And as you're relocating from village to city, such relocation is associated more with emotional connection. Anyway, through this article, I have explained what sort of tips you will need to make your village relocation a cakewalk process. I hope, you liked this article and follow all the tips mentioned here.
For packers and movers services anywhere across India, consider looking at the list provided to you by citiesmovers. Also, get in touch if you got any query or concern to ask.