Home relocation is of different types such as domestic, local, national and international. If I have to categorize these types of home shifting then I will categorize them in two pools: local and long distance moving. I believe you might have heard of these two terms before. But do you exactly know the difference between local and long distance moving? If no, this article will confabulate with the difference between local and long distance moving.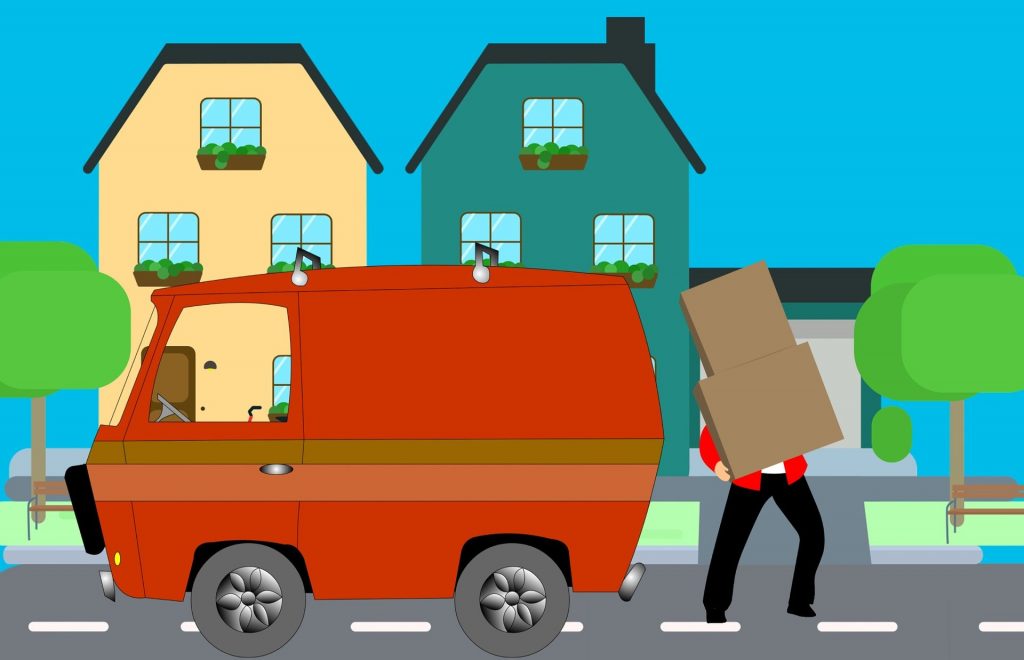 Let me tell you that knowing the difference will help you determine what type or kind of moving service you need for your home shifting.
Without much ado, let's get started.
Let's understand the definition of both the terms first.
What is local moving?
In layman's terms, a local move is an intrastate/city relocation that happens within the city or state. In this type of moving, you don't cross the state or border when executing a relocation.
What is long distance moving?
Whereas long-distance moving is known as a long-haul or interstate or intercity relocation. In other words, an interstate relocation is one that takes you out of the state. But let me tell you here is that not all long-distance movers are interstate movers. So, when you plan to hire removalists in brisbane then first confirm from them whether they provide you long-distance moving services or not.
Let's propel and talk about the difference between these two below.
Top difference between local and long-distance moving
Below I'm going to list down top differences between local and long distance moving. So, let's have a look at the differences listed in points below.
The first difference we have come across is time of moving. As the term suggests long-distance takes more time in entire home relocation than local shifting. So, if you're going to have long-distance, our advice for you is to start planning things in advance. And if possible take help of reliable home removalists at cost-effective price. On the other hand, local distance doesn't consume that much time in the entire shifting.
Cost is the real difference between long and local distance moving. Let's face it – moving from one city to another is quite expensive affair. No matter you many DIY techniques you're going to use, you will surely need help of professional removalists for making your shifting an easy-going task. So, if you want to experience a smoother and easy-going transition, just form a moving budget. Let me tell you that long-distance movers will need a much bigger budget than the local ones.
Note: if you're going to have long-distance moving, make sure to form a good budget so that you can easily afford to hire home removalists.
Packing of household items
When it comes to packing of items, I believe, it plays a crucial role in both local and long-distance moving. Unless you pack items, keep them safe and secure, how can you move them to a new home. Think of packing as a layer of shield to prevent your items from any kind of damage during home relocation. So, whether you're moving locally or long distance, packing is vital for any type of shifting.
This difference is quite simple to understand. Isn't it? Well, there is no doubt that shifting of any kind or type is quite stressful and tedious one right. But stress associated with long-distance moving is more than you get in local shifting. The reason is quite simple, long-distance is quite hectic for anyone who goes through it and local shifting is the nearby process.
Hire experienced removalists for home shifting
I believe you're still reading the article. Above you read all the crippling differences and moving intricacies that you come across during home relocation. Regardless the type of relocation you're going to hit, our all-time advice to you is hire the best, reliable and professional home removalists in adelaide to experience the peaceful relocation. You must know that professionals are renowned for providing you best moving services and make your home shifting process an easy-breezy task altogether. When you have professional removalists by your side, you shouldn't worry about anything. They take care of things during home shifting with full efficacy. In fact, you can focus on other tasks, which require proper attention.
Here are few tips you must take into consideration while hiring any moving company-
Get recommendations from family and friends.
Visit the moving company website.
Check the types of services the company provides to clients.
Don't forget to read the previous customer reviews mentioned on the website.
Ask for the quotation to determine the type of charges movers charge from you. Also, ensure that the company doesn't charge you hidden prices.
If possible compare at least 2-4 moving companies and pick up the one which suits your requirements.
Ask the company whether they provide you transit insurance facility or not.
Check out the type of packing material they use to pack your household items.
Don't pay full amount in advance as you can't rely on them.
Always read the documents before signing the moving contact with removalists.
The bottom line
Finally, you made it to the end of this article. So, in this article, you learned the difference between local and long-distance moving. I hope you found this article quite helpful and informative enough to your endeavours. Regardless the type of moving you're going to hit, always take help of professional removalists to provide you peaceful and stress-free relocation.
If you got any query or related question to ask, we're always here to help you in this regard. Don't forget to get in touch with us.