The burning fact is – not only does home relocation is tiring and time consuming process but also lavishly money spending one. And when you start prepping for home relocation, a lot of bills and small to big expenditure are what will be trotting in your mind. To entertain relocation cost and to make entire relocation budget-friendly, most of the people prefer to manage home relocation on their own and other choose to hire cheap movers.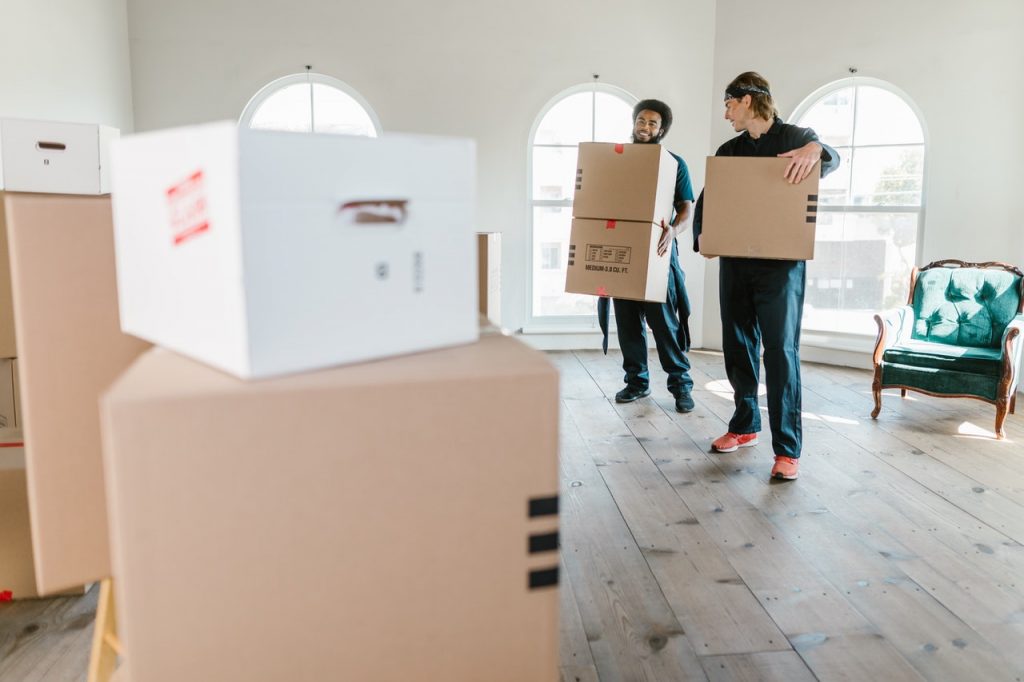 Without paying proper attention to the moving company's services, people hire cheap movers with free mind. But hiring cheap movers have their own cons and major risks. So, what sort of risk you could face by hiring cheap movers? You're going to read everything about it in this article. So, keep your eyeballs here only.
Major risks of hiring cheap movers for home relocation
Below listed are some major risks that you can face if you hire cheap movers for your home relocation. So, let's talk about them.
✎ Damage goods
Since you're hiring cheap movers just to save some cost on relocation, you will surely going to damage your goods by the same movers. Yes, that's true. Movers will not take care of your household goods as such if they're providing you services at cheap price. Since they've the title of being cheap movers, now you can expect the type of home relocation services they can provide to you. You can't take a risk of damaging your precious goods by hiring them.
✎ Missing household items
Cheap movers and unprofessional movers won't be having enough experience in providing home relocation services to their clients. Considering the reason, they also won't have enough and proper security measures in place to keep your household items safe and secure. Leaving goods on to them will be like putting your valuable goods at stake. If you're moving to Amritsar, make sure to hire professional and trustworthy movers and packers amritsar from Citiesmovers for your relocation needs.
✎ Excessive stress
The fact is that you'll surely encounter and come across unnecessary stress if you hire cheap movers. Hiring cheap movers is like inviting stress on your way or like digging one's own grave. You definitely don't want that. But you must be aware of the major risks you can get from cheap movers. Excessive stress includes delay in delivering items, no precautions, damage of goods, inferior packing materials, and a lot more.
✎ No quality services given
This is quite obvious that cheap movers will provide you cheap services. Looking at the price (only) while hiring packers and movers doesn't make any sense at all. How can you put your precious and valuable goods at risk? How can you leave those goods just to get damaged? To get quality relocation services, you need to hire movers that are prominent for providing top-notch quality services to clients along with previous customers' reviews on the site.
✎ An inappropriate move
By inappropriate move, we mean is untimely move. Cheap movers are quite shady in the service they deliver to their clients. The fact is that cheap movers are not serious in the work they do. They won't take your relocation seriously. So, it's possible that once they come to your way to provide home shifting services, they won't meet your expectations and will leave you in lurch. Trustworthy and reliable moving companies won't do such things with you.
The major risk of hiring cheap movers is that they charge hidden prices from you at the end of moving. You're hiring cheap movers to save cost on moving right but the bitter truth is that they will charge you additional hidden costs and make your relocation an expensive affair altogether. This will surely give you a shock. So, why make your shifting costly affair by hiring cheap movers and put your belongings at risk?
Tips to hire trustworthy and affordable movers
Just avoid hiring cheap movers just because they provide services at cheap price. Here are few significant tips you must take into account for hiring the best movers.
Get recommendations from your friends and relative
Visit moving company website
Get quotation from moving company
Ask them the type of relocation services they provide
Make sure the company is verified and certified
A company should have registered certification from government of a particular country
Get transit insurance from the company
Professionals must use quality materials and equipment for packing and loading items
Get policy documents from movers
Don't sign documents before reading
Now wrap up
Proper planning and advance booking of professional movers are two crucial things you must do for your relocation. If you were thinking of hiring cheap movers for home shifting, now you will not make a mistake of hiring them as you have read this article and potential risks you could come across. Also, don't forget to follow the tips mentioned above before hiring any moving company.
For any further query, we're here get in touch with us here.