Moving is both exciting and tiring. Excitement of going and living in a new home and tiring due to relocation process. Apart from being relocation a tiring and exciting process, it is undoubtedly expensive too. You can't ignore money spend in your entire home relocation process but you also don't want to spend prodigiously right.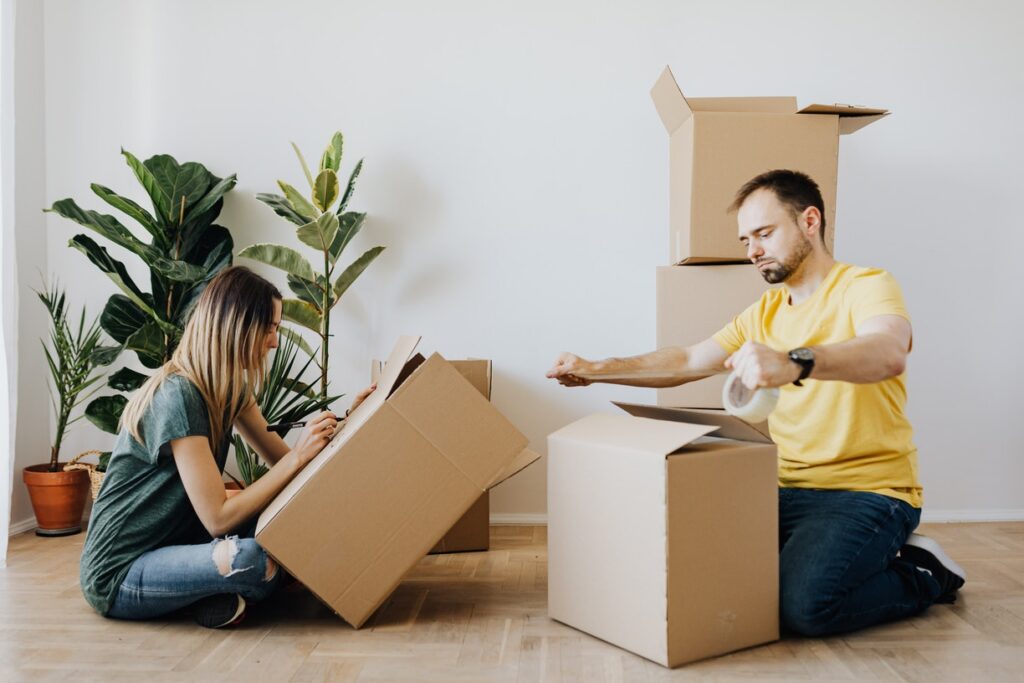 Anyway, do you know how to make home relocation a less expensive task? If yes, this article has top 8 smart moving hacks helping you make your home relocation cost-effective.
So, let's confabulate with these hacks right below.
Top 8 smart moving hacks to save you money
Let's take a deep look into the hacks helping you save money on moving.
1. Get rid of unwanted stuff
One of the first moving hacks you need to follow is getting rid of unwanted household items you have at home. There are many people that want to take and move every household item they have at home. We know that people are connected to their vintage materials sentimentally. But this would make your shifting quite an expensive task. Therefore, you have to be little heavy heart and get rid of some unwanted items and irrelevant items which are not of your use.
2. Get estimates on entire shifting
Getting an estimate for your home shifting could be a great way to save on some amount. If you go with DIY technique, you will need to rent out a moving truck but rental prices will vary from company to company. In case, you plan to hire a packers and movers in pune, make sure to do a proper research before hiring a moving company. Whatever moving company you're hiring for home relocation needs, ensure that all of them provide affordable services to you. This is the only way you save money on moving.
3. Arrange packing materials
Another hack to save money on moving is to garner packing materials. Where do you manage to get packing materials from? Your friends, neighbors, and relatives will help you in this regard. Even if you don't get cardboard box from them then forget not to visit nearby grocery store and get moving boxes from them. If they provide you boxes for free well and good otherwise you can get these boxes by giving few bucks.
4. Pack items smartly
You don't want to break or damage your items right. That's why start doing packing at least 1 week before your final moving day will be the best way to manage packing part. As you're not hiring professional movers, you have to manage overall packing of items on your own. Make sure to be careful while packing fragile items and hold them safely. Once you're done with packing items, try to make space for storing these boxes to a safe place so that no harm or damage could cause to them.
5. Make use of suitcases
Are you done with arranging moving boxes for yourself? Sometimes you don't manage to get moving boxes right. Fret not. You still have nice option to safely pack your household items by utilizing suitcases you have at home. In the suit cases, you can keep fragile items and other items you think needs to be given extra care and attention right. So, make sure to use suitcases so that you can keep your goods protected from any kind of harm and damage.
6. Label each box wisely
You can't forget the labelling part while moving right. Labelling helps you recognize your goods without any tension. So what you can do is just label your boxes to identify which box contains what item. But don't label boxes on top rather label boxes on side. When you label the sides of boxes to make them easier to identify and move on to the right room.
7. Get help from family and friend
Asking for help from your family members, friends, and neighbours will be a great idea to save on cost. There is no doubt that moving requires a lot of hard work to put in. When you get help from your friends, needless to say, you save cost on packing and moving items. So, shy not to ask your friends to help you in this process.
8. Book moving company in advance
Last but not least, if you have planned to hire a moving company to help you relocate to another place safely, make sure to hire the company in advance. You would not know advance booking any company will help you save cost on entire moving. You never know when a moving company can offer you a hefty discount on services. If you don't book them in advance, you will be charged a lot when hiring them at the day of final moving. So, make sure to hire the best company for your home shifting needs.
Final wordings
Moving is quite an exasperating task for any person who goes through it. If fact, it is also one of the money draining process. But you no need to worry about it as you have already read above-mentioned top moving hack to save you money. Make sure to apply all 8 smart moving hacks written in this article. We ensure that these hacks will help you and make your entire home relocation a pocket-friendly process.
If you got any query and question to ask, just get in touch with us right here.