Injuries tend to happen when you go through home relocation process.
There is so much to manage when you perform the task of shifting. You start with packing items, loading, moving and unloading of items to the destined place. The process may sound easier but it is not at all. During this process, anything can happen; you may get hurt and injured by large household items and furniture items. Even if you take help of professional packers and movers mumbai, there are chances you may get hurt when loading and unloading of items by professional movers.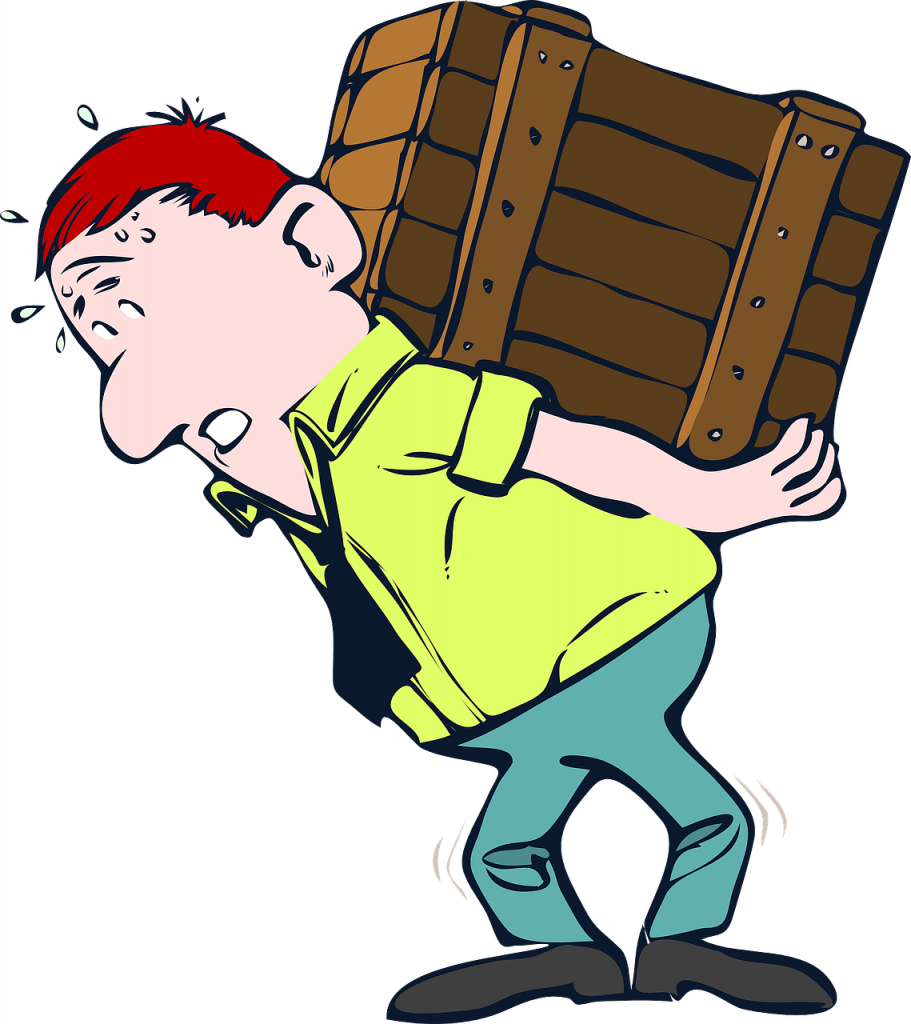 So, how to avoid injuries while moving? In this article, you will learn crucial tips to avoid injuries while home shifting. So, let's talk about these tips listed below.
Follow the given tips and avoid injuries while moving
We hope that all the listed tips will help you save from getting injuries while moving to another place. So, have a look at them below.
📌 Planning out things in advance
Planning plays a major role in entire home shifting. Only thinking of plan will not work if you don't do things accordingly. There is no doubt that if you plan out things about your every next step of moving, you will surely help yourself from getting injured and hurt. Therefore, you have to remember to plan out actions well before you even implement them.
Remember not to lift something until you know where to put it and how you will move. Moreover, planning also means proper time management. No doubt, proper time management will keep you away from hassle.
📌 Take help from friends
If you're hiring professional movers and packers pune, you can avoid this point as movers will help you with assisting home shifting. But in case, you're not hiring movers, then asking someone for assistant in relocation will be required. Packing and moving is not an affair of a single person. That's why asking your friends to help you with packing and moving will save you from any kind of injury. Lifting, loading, carrying, unloading, assembling and un-assembling of goods will require great efforts. So, don't do this task all alone.
📌 Ensure that boxes are adequate strong
To safely move your household items from source place to destined place, you need to ensure that your boxes are of high quality enough. What happens is that when you use low quality boxes, you may end up damaging your goods for sure. In fact, your goods may also lead to injury which you don't want for sure. So, make sure to buy high quality packing materials for your household goods.
📌 Follow proper lifting techniques
There is so much involved in packing and moving of items. You have to lift, bend, push, pull, and even twist your body to load and move items to a new place right. In this task only, you will end up getting injury on your body. How do you safely lift and move items? Well, there are some 'lifting techniques' that you must learn and follow them. Some lifting techniques include:
Lift heavy items with your legs
Don't pull items rather push them
Turn with your feet
Always take only one step at a time
Keep an eye on your steps
Keep the load of items in the cantered of your body
Avoid lifting heavy items over your head
These are some important moving techniques you must follow while lifting and moving heavy items.
📌 Clear obstacles
Since you're moving to a new home, your current home will be messy enough due to packing of goods right. You need to create space for loading and moving household items. To not get into any kind of obstacle, keep your boxes ready to move and also keep outside area clear. You definitely don't want to get injured that's why creating space for lifting and moving items outside home is quite necessary for you.
📌 Just keep your kids and pets away
If you don't have kids and pets, leave this point here. But if you have kids and pets, then make sure to keep them away throughout the relocation process. In packing and loading of items, your kids and pets may get injured badly. And you definitely want to see them hurt. It has to be your top priority to keep your loved ones safe and secure from any kind of harm and injury while moving. What you can do is you can send them your kids and pets to your friend's home and neighbor's home so that they can also feel safe and secure.
Final thought
Packing and moving is one of the most daunting tasks which requires great attention and take care while performing all these tasks. And injuries during relocation will surely happen. To avoid all injuries while moving, you need to follow all the above-mentioned tips. We ensure that these tips will help you save from injury. Just follow and implement them to experience safe and stress-free relocation.
Got any query to ask? We're here just get in touch with us.