There are different types of etiquette which all need to abide by right. Some etiquette includes social, wedding, eating, telephone, meeting, corporate and bathroom etiquette.
Anyway, do you know home shifting does also have etiquette to follow? Needless to say, moving is such a cumbersome process that drain your energy to a great extent. In fact, it is one of the most challenging parts for your entire family. Unless you hire professional removalists in melbourne, you invite tension and worries for yourself. Whether you hire movers or not, there are some unexpressed rules of moving day etiquette that you must follow.
So, this is a compilation of top moving day etiquette helping you make moving easy-going one. Let's talk about them below.
Moving day etiquette tips you must follow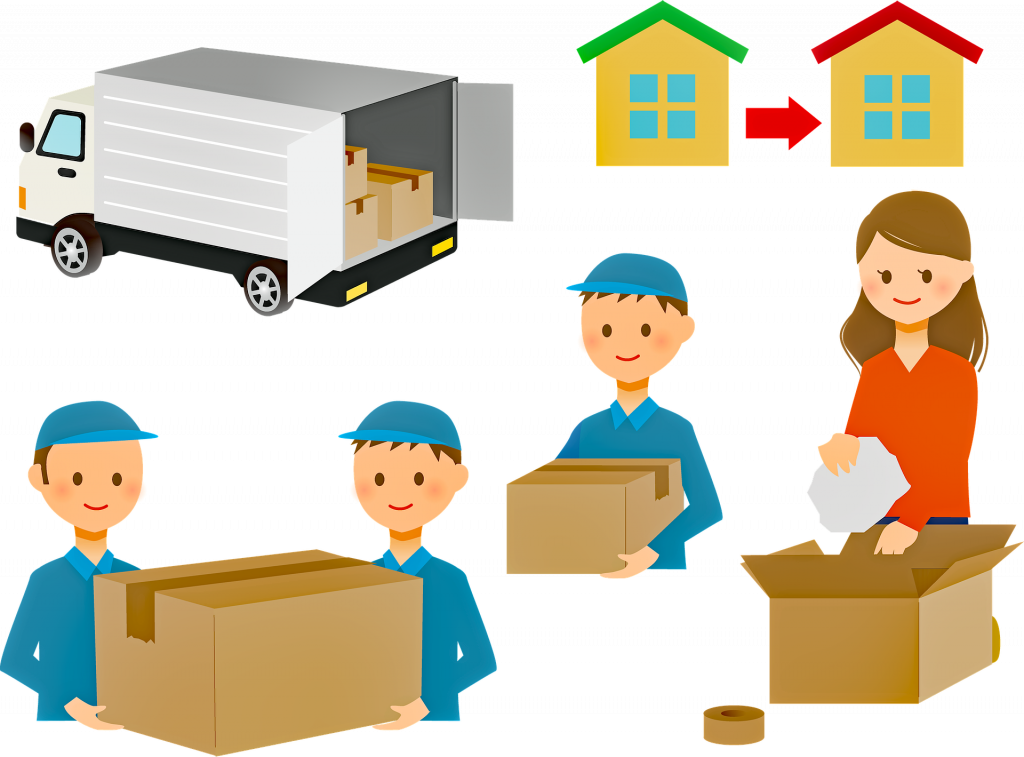 Here are few moving day etiquette you should consider following. Let's see –
| Inform your neighbours
Can you move to a new home without bidding farewell to your neighbourhoods? If you do so, it doesn't show your humble behaviour towards your neighbours. Therefore, the good idea is to always inform your neighbours before making final move for home shifting. It is an etiquette you must follow. You should always inform your neighbours in advance about your shifting.
| Work out the parking area
Whether it's your old home or new home, you must always figure out the parking are where truck will be parked for loading and unloading of household goods. Before calling movers for truck, ensure to make space for parking truck. Identifying parking space in advance will save you from last minute hassle and commotion. After finding the parking space for truck, don't forget to inform moving company as soon as possible.
| Offer beverages to removals
Home shifting is all bone breaking and sweat-giving process. Since removals are human being, they will also get their energy drain and feel exhausting while performing moving tasks. So, you must take care of them by providing them beverages such as water, cold-drink, tea, or anything you would like to offer them. This way you show courtesy to them for working for you. Believe us – for such great doing, they will appreciate you and may perform good work by putting in extra efforts.
| Give removalists full access
You have to make movers comfortable for packing and loading items. They shouldn't feel uncomfortable in packing and managing things during home shifting. That's why your duty is to allow movers and giving them full access to your house to fetch items and pack them without any hesitation.
In case, you don't want movers to roam across the home, bring yourself items and give them for packing. If there is big items, lead them the way to item and let them pack.
| Be benevolent
It doesn't take anything from you for being friendly with your movers. Treating house movers with polite nature and building good rapport with them will make the entire moving enjoyable for everyone. Not only with movers, but also when meeting neighbours just smile and wave your hands. In case, you're moving on weekend, you may meet with your neighbours as they will be home. Make sure to show them gratitude and friendly relations they maintained with you.
| Consider cleaning house
Cleaning house before moving is another etiquette you must follow. If you have carpets, furniture covers, sofa covers, and other items that demand cleaning, must clean them. Deep cleaning is something you will do on your own; you can't expect professional removalists to get this task done for you. In case, you have pet like cat or dog, forget not they make house dirtier so keep this in mind as well.
| Always label boxes in advance
Once professional removals are done with packing household items, make sure to label every packed box with marker. Labelling packing boxes with marker is an etiquette that reduces stress for everyone. Just make a point of sealing and labelling all boxes at least one day in advance. This makes things easier for you as well as for your removals to identify things without making any hustle-bustle.
| Get to meet your new neighbours
Going and starting to live in a new place will surely fetch you new neighbours in your disposal. You can't consider making them your enemy right. So, when it is the first day in the new place, don't block your neighbours' driveways and walkways with the moving truck. If something like this happens, believe us this will be the most unfortunate way to meeting new neighbours. To avoid such miss happening, we suggest you not to move between 9 a.m. and 5 p.m.
The bottom line
So guys, these were some of the etiquette you just read on moving. Following etiquette doesn't only make you polite and generous, but also make your entire home relocation a simple and easy-breezy task. If you want to take help of professional movers for home shifting, forget not to hire melbourne removals for your relocation needs. Also, forget not to follow all the given etiquette on the day of moving. We hope you liked this article.
For any query and information, we're here to help. Just get in touch with us.