Packing and moving doesn't end with the home only rather there is so much to pack outside the home as well. What am I actually talking about? Well, garage is often the last room which is left unpacked. In fact, there are a lot of things which need to be packed and moved with great care and safety. No wonder, a Garage is full of tools and equipment which you need to pack to take them with you. If you're not taking help of packers and movers delhi, here are some handful of tips you're required to follow for packing and moving your outdoor equipment.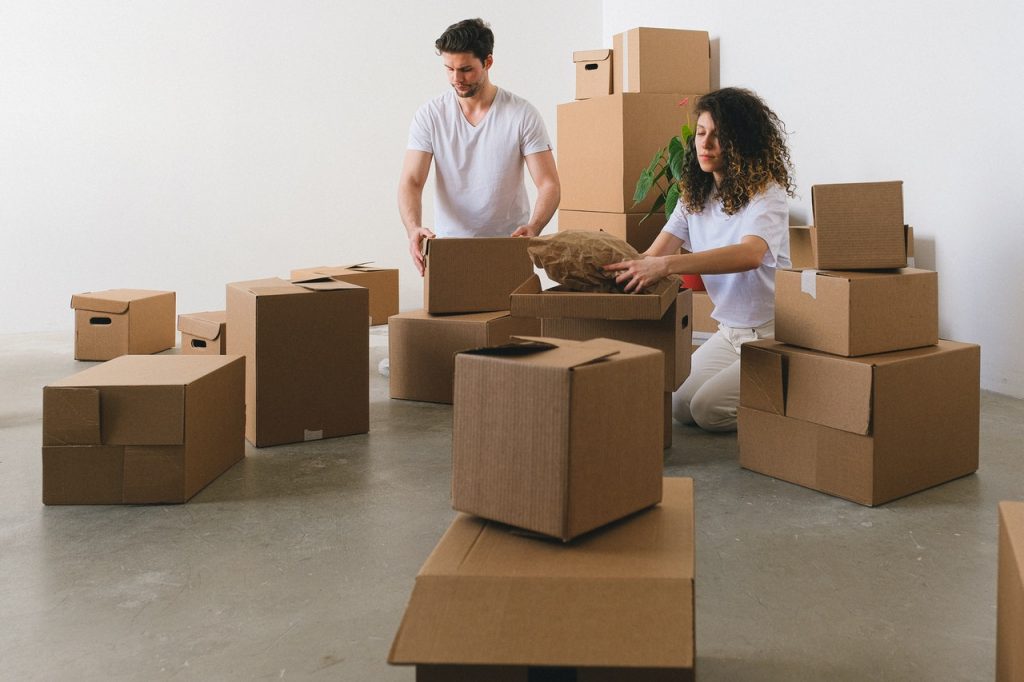 So, without wasting much time, let's get dive in below.
Collect the packing material required to pack equipment
Before I enlist the tips to pack and move items, here are packing materials you need to gather. So, these materials include:
Cardboard boxes
Packing tape
Packing paper (old newspaper you can also use)
Zip lock bag
Permanent marker pens for labelling
Furniture blankets (old towel, sheets for padding, blankets, etc.)
Bubble wrapping
Eco-bubble
If you can think of any other material, you can add in the list. Let's now move further and know how to pack and move outdoor equipment below.
Tips and trick to pack and move outdoor equipment
If you want to safely pack and move outdoor equipment, make sure to follow the tips given below.
De-clutter outdoor equipment
The first thing you need to do is to de-clutter outdoor equipment and throw away the items which you don't want to move. Moving irrelevant items with you can drain your energy and time. Not only this, but you will need materials to pack those irrelevant items which will be waste of money.
Create a master moving check-list
If you're done with sorting and de-cluttering items, it's time to create a moving checklist for items you're going to move. In the moving check-list, you need to write down everything that you will need throughout the relocation. Things can slip from your mind, that's why you need to write down everything in the checklist. In the checklist, you can write packing material you will need and types of items you want to move with you.
Wrap every delicate item with bubble wrap
If you have anything delicate item, you will need to take proper precaution for that. And keeping the delicate items safe and secure throughout the relocation, you need to pack those items with strong and quality packing material right. If you're taking help of movers, then the movers will do things on their own otherwise you have to pack everything on your own.
Why I'm asking you to use old blankets? Well, blankets work as layer of shield to prevent your items from getting damage during relocation. In fact, most of the noida packers and movers use old blankets to wrap items and ensure the full safety and security of goods throughout the relocation.  So, you must also use them if you have otherwise you shouldn't mind asking friends and neighbors about blankets.
How will you recognize your outdoor goods until you label them? Labelling is an important part of overall packing and moving process. You have to label boxes so that you can recognize them easily. So make sure to label your boxes and clearly write what the box contains inside.
Important tips to consider:-
Use small boxes for heavy items
Use large boxes for small/light items
Pack every item with multi-layer bubble wrap
Use dolly and ramp if you want to pull or move heavy item from truck
Take help of other people if you aren't able to lift or hold heavy items on your own.
Parting words
So guys, these were the only tips that you're required to follow if you want to pack and move outdoor equipment. Remember one thing that outdoor equipment tends to be heavier; you may not hold them alone. That's why never forget to take help of professional movers. I hope you liked this blog. To read more such blog, keep updated with our blog.
For any type and kind of query, we're here to help. Just get in touch with us.