Moving out of your town? Is Mumbai on your list? If it is so, then this article is for you. So, read on to find out about things you should know before shifting to Mumbai.
Mumbai, the Maharashtran city that is home to Bollywood is the dream city of many. Many have accomplished their dreams here and many continue to pour into this city to achieve their dreams. Formerly known as Bombay, it is also the largest Indian city with a population of more than 15 million.
Some shift to Mumbai for employment opportunities while some simply do that to achieve their dream lifestyle. Apart from that, given its distance from the water, the climate of Mumbai is also favorable. The climate here is moderately hot with a high level of humidity which hardly experiences any fluctuations throughout the year.
And not to mention the beaches and food of Mumbai! There is a lot more. Basically, Mumbai is a great city to live in. However, before shifting to a new city, it is important to research it thoroughly. And the list below can help you with just.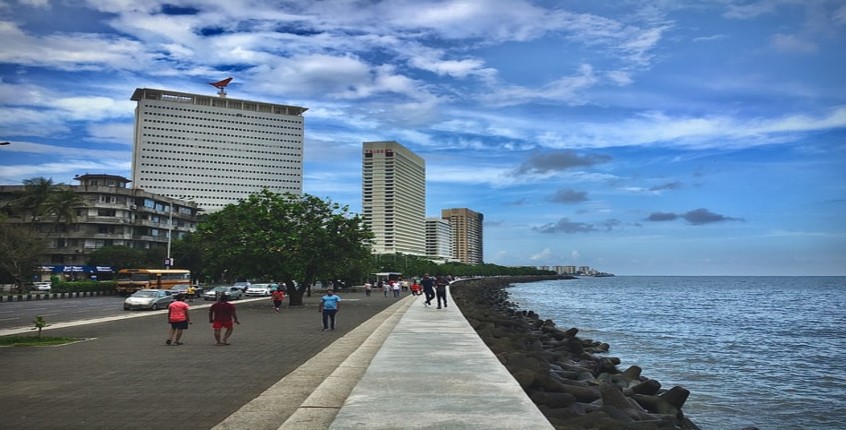 Know these Things before Moving to Mumbai
📌 The cost of living in Mumbai
When moving to a new place, the very first concern is the cost of living there. To be living in, Mumbai is an expensive city. This is especially so if you are living in the prominent areas. Hence, many people prefer to live in suburbs which are generally cheaper. Housing is generally expensive. Hence, if you are new to the city, it is best advised to go for shared rental homes. As for the price of food, in many cases it is higher than those in other cities. However, you can find cheap local food here with vada pavs for as low as Rs 10.
📌 You'll need to get used to of small spaces
Mumbai is a very densely populated city. Hence, the price of real estate is very high here. So, to live here, you will need to get used to small spaces. In fact, you will be surprised to find many cafes, stores, and even colleges fit into small spaces. And not to mention, it won't be easy to find a spacious place to live in. But thankfully, finding good packers and movers in Mumbai doesn't need to be expensive!
📌 Familiarizing yourself with Marathi would help
You can get by just fine in Mumbai if you know Hindi and English. However, familiarizing yourself with Marathi can be quite helpful. Actually, it can come really handy for communicating with governmental officials. Not to mention, it will make it easier to communicate with the people around you. And the good thing is if you know Hindi, learning Marathi won't be very difficult.
📌 The public transportation system
Another very important thing to learn about a city before shifting there is its public transportation system. For commuting to work and to get around the city, apparently, you will need public transport except if you have your own means. In any case, knowing your way around Mumbai's public transportation system is crucial because the traffic here can sometimes make it difficult for you to go everywhere with your own vehicle.
Not many people own personal means of transport here and those who do generally ditch it and take public transport for work instead. If you have seen enough movies and serials based in Mumbai, you'd know that its local train system is the most used by people commuting from suburbs. Apart from that, the city also has a large bus transportation system. Sharing auto-rickshaws can also be cheap. In any case, most people rely on the city's public transportation system.
📌 The climate of Mumbai
The city basically has a humid climate which is generally favorable. However, the summer season can get a little too hot here. But winters here are pleasant as the temperatures don't go too low. However, monsoon can become a real nightmare at times with the city's poor drainage system. To make the matters worse, there are potholes. Hence apparently, traveling during these times can also become really difficult.
📌 Learn about the best relocation services
When you decide to move to a new city, one of the key concerns is packing and moving. Hence, you must find out the best relocation services that help you shift smoothly to your desired place. And when you are looking for the right service, make sure to be adequately familiar with their warehouse facilities in Mumbai, delivery options, and so on.
📌 The city has a notion of "live and let live"
Unlike small towns and cities, you won't find people interfering in your life (leave space for exceptions). The city is the perfect example of "live and let live." Trying to catch up with the city themselves, people hardly have time to interfere in others' lives. So, Mumbai might just be the place if you are seeking escape from the constant interference of others.
Wrapping Up
Mumbai is a busy city with people constantly moving in and out of, and within the city. With this article, we hope you will be able to learn about some of the most important things that you must know before shifting to Mumbai. Overall, it is a great city to live in once you understand its ins and outs!