Christmas is just around the corner. It is a festival of joy and happiness. You all want to make most out of it by spending a beautiful time. Any kind of Grinch you just can't bear during the time of Christmas. But what if you're going to move at the time of Christmas? Moving during Christmas could make your Christmas festival hustling-bustling and you don't want that of course.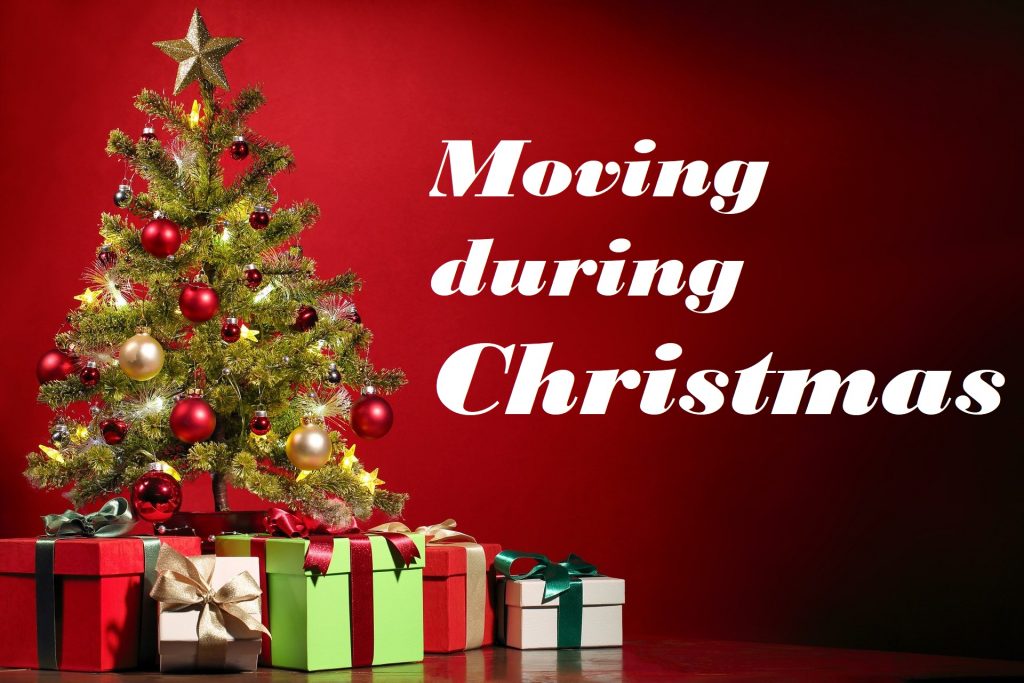 Fortunately, we're here to help you out in this conundrum. To make your move most easy-going one, in this blog, you're going to read the smartest and effective tips. So, make sure to read this blog till the end and make your relocation a peaceful task.
So, let's get started here.
Tips to follow when moving during Christmas
✎ Make a checklist
Making a checklist for home shifting is quite effective in making entire move a cakewalk process. How many things you will remember and store in your mind? Only few things right. That's where a moving checklist will help you with everything you planned to do throughout the home relocation. Items you want to move, day and timing of moving, items you want to get rid of and a lot more, you can write down in a moving checklist. So, this is the first thing you will do for making your home simple and easy going one.
✎ Declutter items
Whether you're moving during Christmas or off festival, decluttering items room wise is something you can't ignore in any type of moving. Since you're already moving during Christmas, you will have to manage things and items that you will be taking with you. Decluttering items help you sort through everything that you will only take with you to the new home right. That's why sort out items and get rid of unwanted and waste items and take only essential items required in the new home.
✎ Book removalists ahead of time
Home relocation is quite hectic and daunting task and there is no doubt in that. You have to take help of people either your friends or professional removalists in brisbane. Professionals are quite experienced and well-skilled and know how to handle overall relocation task. Moreover, Christmas is the most jam-packed festival where relocation is common phenomenon. Therefore, you have to book removalists ahead of time if you want to avail some on-going advance booking discount.
✎ Try packing on your own
Do you want to save time and last minute hassling? If so, don't hesitate in packing items on your own. Not only does packing items help you and removals save time but also make your relocation budget friendly. Yes, that's true. If you have packing materials or if you could able to arrange them from friends and nearby grocery store, you can save cost on materials as well. This way removals will only use materials for packing items that you left unpacked.
✎ Keep checking weather
Christmas comes in winter season which falls in December month. During winters, you can witness downpour and snow and you can't control weather on moving day. But keep checking weather update is something help you making moving stress-free and you'll save yourself from getting stuck in bad weather. Therefore, if you want to experience safest moving, just make sure to keep checking weather update.
✎ Consider moving expenses
If you don't know then let us tell you that you're moving during Christmas which marks as a holiday season in most of the western countries such as USA, United Kingdom, and Australia. Hiring movers during Christmas will be a little expensive affair. Not only do you have movers expense to entertain but also other expenses to manage. So, be prepared for that ahead of time so that you can manage things without any tension.
✎ Don't get stress
Home relocation is a torturing and energy –draining process. You can't stress out yourself thinking about home relocation and getting into this relocation stuff. As you're moving during Christmas, there is no doubt that you will be concerning about planning and celebrating Christmas right. But during home shifting, you have to balance out things so that you can manage and coordinate things and tasks. Let melbourne removals help you with home shifting if you're planning to shift within Melbourne.
✎ Plan for Christmas party
In the ruckus of home relocation, you can't forget to celebrate Christmas right. That's why as soon as you settle in your new home, just start arranging household items and assemble them. You can't ignore the festival in the humdrum of home relocation.
The bottom line
To keep your relocation simple and secure during the time of Christmas, make sure to follow and implement all the tips which you have read in this article. Just stay organized and hire professional removals for your home relocation needs. We ensure that your relocation will be most peaceful and stress-free task if you follow tips we have mentioned above.
For more queries and information, you can get in touch with us.