Whenever you think of relocating to a new place, you need packers and movers service providers to help you with relocation process, right. Today, people search for moving companies along with their service charges. However, there are many companies that charge you double for providing services, which will cost you an arm and a leg. So, before you hire any moving company, its' important to compare the prices of packers and movers. But how do you compare it? That's the burning question here.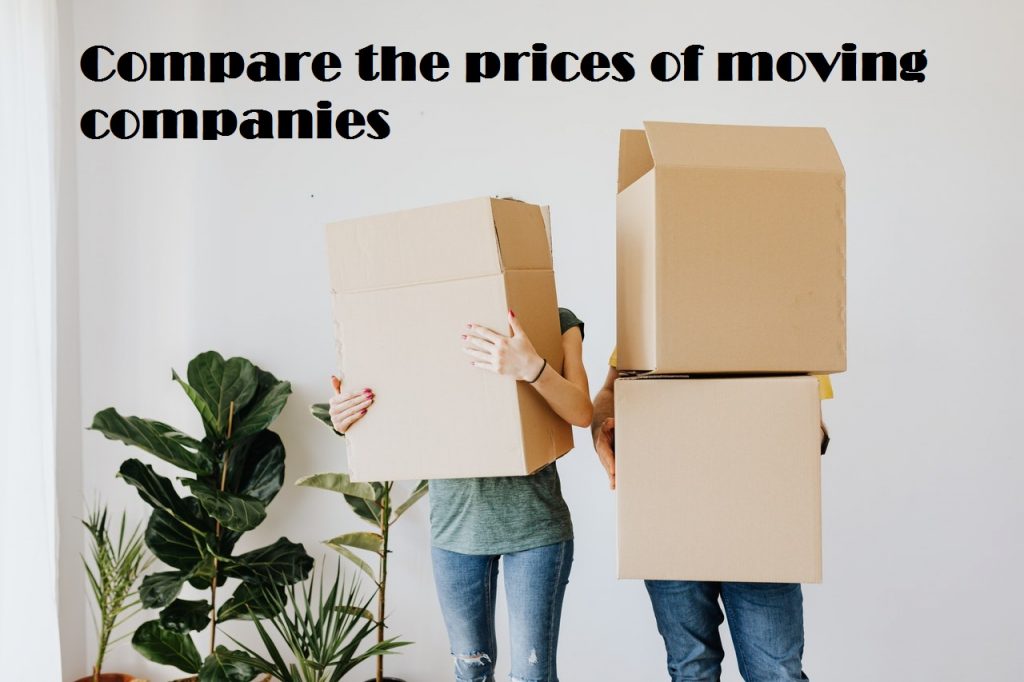 Well, you shouldn't worry about it. This article is a complete guide through which you get to know how to compare prices of packers and movers.
Without any further ado, let's get started.
Things you need to keep in mind when comparing packers and movers prices
Whenever you plan to hire a moving company, make sure to follow the tips given below to compare the prices.
✔ Do a proper research and select 5-6 moving companies
So, everything starts with proper planning and research. You have to do the same thing here. If you want to compare the prices, you have to make a list of packers and movers in Bangalore companies (at least 5-8 moving companies). Make sure these companies are highly reputed in the market and offer quality services. But in this step, don't look at the prices. Here you only have to look at the quality services and their reputation in the market.
✔ Ask for moving quotation from the company
To compare the prices of different moving company, you have to first ask companies to provide you quotation. In the quotation, you'll get to see prices of different services. Quotation helps you compare the prices of companies as well. So, don't forget to ask for moving quotation.
✔ Now compare the quotes
After getting moving quotation from the companies, it's time to compare those quotes with different companies and know which company offer quality services at affordable prices. Also, check if there is any discount you get for availing services from the particular company. Make sure there is no hidden prices company charge from you.
This is the method you need to follow to compare the prices of packers and movers. So, let's move further and talk about how you can reduce the prices of packers and movers.
How do you save or reduce packing and moving charges?
There is no doubt that packers and movers in bangalore charge you high price for providing best services. And if you hire any company providing you services at cheap rate that means they will surely compromise with the quality of services. So, let me tell you what all things matter and determine the cost of packers & movers:
Distance and vehicle type
Goods or items to be moved
Number of labour required to help you during the process
Cost of packing material used
Shipment insurance
Warehouse and storage facility if you want to avail
Loading and unloading charges
Applicable taxes like sales tax, state tax, toll tax, and service tax.
There would be many more things that will be considered while hiring professional packers and movers.
So, if you want to reduce the prices of packers and movers services, you have to:
Throw unwanted items and get rid of unused items which you don't want to use in the future.
Reduce the quantity of moving goods. If possible, try to move some items on your own. For example, take some items in your car if you have any.
Pack household items on your own by using free packing materials by getting packing boxes from grocery store.
Follow DIY techniques to reduce the moving charges.
These are few tips which you should follow if you really want to reduce moving cost.
In the end
To conclude, I would only say that comparing packers and movers prices are important to find out the best company for your home relocation process. And never try to hire any cheap rate service providing company because they will compromise with quality services and I'm sure you don't want that to happen. So, if you really want to hire best and affordable moving companies then Citiesmovers.com is web directory providing you a list of top 10 packers and movers in your city, state, or country.
For more information and query to ask, consider getting in touch with us here.