Home relocation is not just about moving yourself to a new place but it's more about moving household items as well. There are plenty of possessions you have at home and which you want them to move to a new place. In my previous blogs, I have talked about how you can relocate pets, glass items and kitchen utensils during home relocation, right. But there are other items as well that make your house environment a peaceful, greenery and flourishing one. By greenery, you must guess what I'm talking about. If you guessed household plants, then you're right.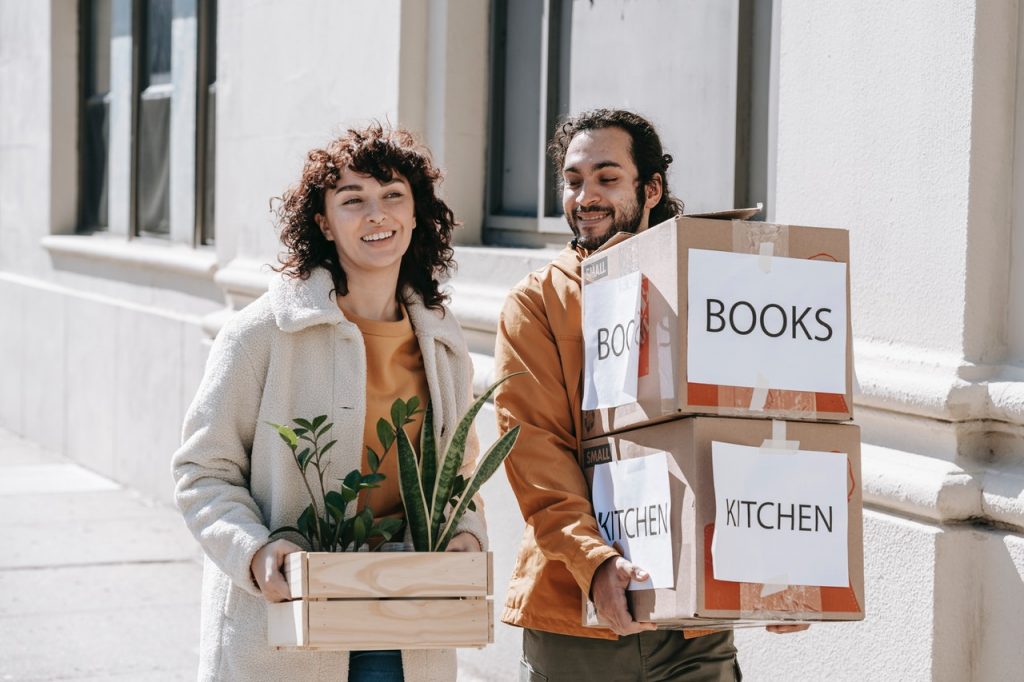 My today's article is about moving plants during home transition. If you have plants at home and want to safely move to a new place, this article is for you. Keep on reading below.
Crucial tips to move plants during home relocation
Below listed are best and secure tips you must follow to safely move house plants during home transition:
✯ Firstly trim your plants before moving
The very first thing you must do with your plants before moving is to trim them. It's your responsibility to keep the plants healthy and preserve the energy during shifting. So, if you want to safely move your plants to a new place, make sure to first trim them. Just trim all the dead and extra branches and leaves. This way plant not wastes any energy on spare parts. That's how you don't face any difficulty during transit.
✯ Re-pot your plants in a plastic container
If your plant pot got deteriorated then it's time to re-pot them and exchange them with a new plastic container before you finally move to a new place. Make sure the pot you use should be heavy which can load the burden easily. The strong plant pot avoids the risk involved in home transition and also save you from any damage. Make sure to place all your plants in a durable plastic pot before the actual shifting day. This way you'll be able to protect your plants from any damage.
✯ Utilize quality material to pack plants
So, how do you protect your plants from any damage? Well, you can use old bed sheets, blankets, and duppatta to protect your leaves from any unknown damage by keeping your plants stay healthy during the entire shifting process.  Moreover, you can keep a spray flask so that you can keep the plants' leaves and soil mist during the relocation. As you don't know how much time it will take to reach to a new place. So, do what's necessary for your plants.
✯ Move the plants in your own vehicle
Do you have your own car? If yes, take all the plants in your vehicle only. Avoid shifting them via third party service provider. For example, if you're availing services from professional packers and movers delhi, then ask them how they're going to take care of your plants and move them. Though professionals will safely move your plants without any damage yet taking them in a personal vehicle will ensure their safety a lot. In fact, you protect them from sunlight and sudden rain during transportation.
Some after shifting tips you need to follow
Once you reach new home, some of your plants' leaves may turn yellow, but you no need to panic as it happens due to transit. It will take time to bloom again.
Remove the plastic and cover shield you used to protect your plants.
After removing the cover, just water your plants.
Make a space for your plants and keep them to a place where there is proper sunlight.
Guys, these are the few tips which you should be following once you reach to a new place with your greenery and lovingly plants.
The final words
Home relocation is kinda hectic and cumbersome process and we all know this. But if you have plants then the task becomes double to manage because you need to take care of your plants like baby. So, in this article I talked about every important tip which you must follow to safely move your plants to a new place. Enough and proper attention during relocation is what requires for your plants. Additionally, you can hire movers and packers in noida who assure you to provide quality services to move your plants without any damage by packing them with quality materials.
For any query and concern, feel free to get in touch with us.