Cost is something people concern the most when hiring professional packers and movers chennai. Needless to say, movers charge hefty amount for providing home relocation services to clients. However, charges of movers depend upon various factors like distance, quantity of goods, and number of labour employed. Nevertheless, the burning question arises here – do house movers charge extra amount for stairs? If you're reading this article that means you're keen to know about whether movers charge extra money for stairs or not.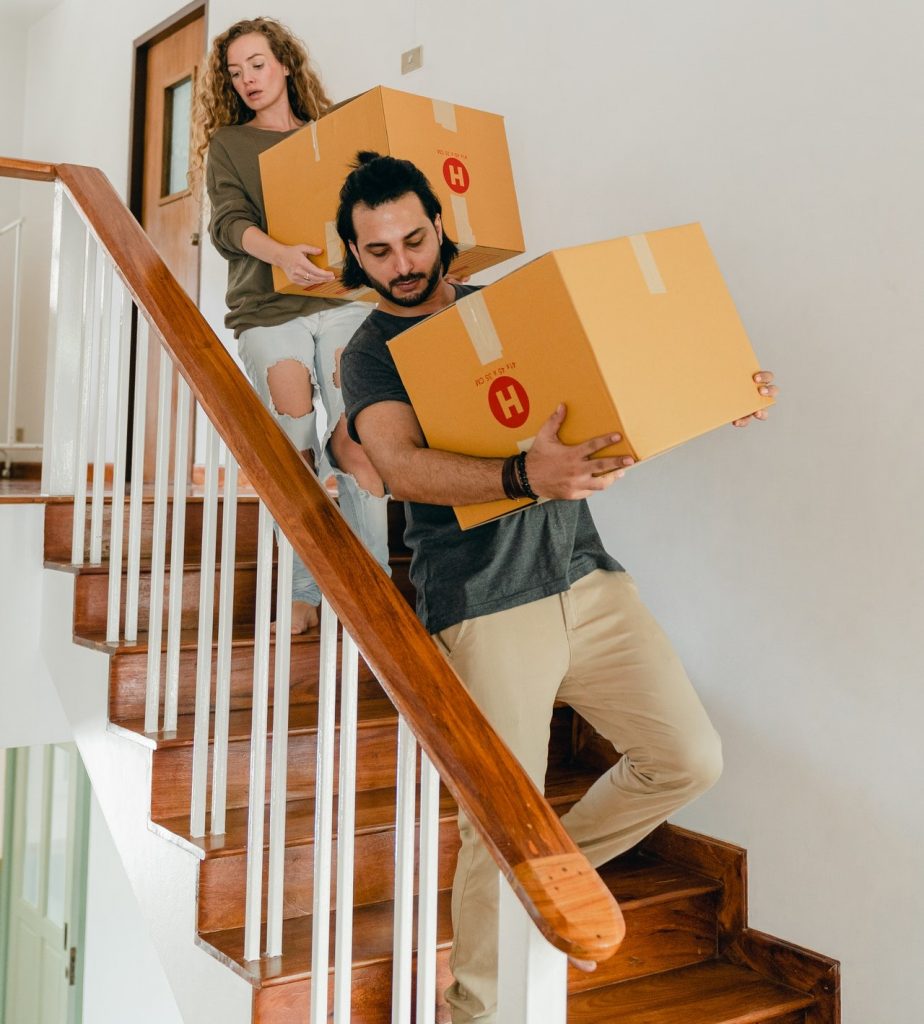 Keep reading this article till the end if you want to know. Without much ado, let's get started.
Let's confabulate whether movers charge extra amount for stairs or not
We no need to say that how cumbersome packing and moving task is. Since you're not professional movers, you will not be able to manage shifting tasks on your own. Anyway, if you take help of professional movers, they will charge you. But charges are based on the efforts they put in and some factors. But whether they charge extra amount for stairs or not is based on factors, which include:
✎ Location of old as well as new home
Location is a major factor in determine the cost of moving. Let me tell you that movers charge based on their location as well. For example, if you're moving to Coimbatore, then you'll need to hire movers and packers in coimbatore only. You can't go with Chennai packers and movers right. So, location does matter in determining the cost of movers.
✎ Climbing up the stairs
If your home is situated in a big old building at 5th or 6th floor and doesn't have any elevator facility, then movers might charge you extra for putting in extra efforts due to stairs. The movers will have to climb up the stairs to lift and move household items. Some movers charge you for per step on stairs or per flight of stairs. So, without any spec of doubt, movers will charge extra amount as stairs require extra efforts to put in. And if you have heavy items then movers will have to load heavier items with extra efforts.
✎ Different types of household possessions
Every home has different type and size of household items right. Let's make it simple – large household items such as furniture, almerah, and other electronic items require extra efforts in lifting, moving and loading items. Moreover, fragile items such as antique, jewellery, and other stuff need quality and strong packing materials along with extra precautions. Such household items require quality materials as well as extra efforts to move them.
✎ Equipment to use
Heavy items basically require moving equipment and tools to easily lift, load, and move them. When it comes to moving heavy items through stairs, using dolly and ramps are what quite effective and useful in this regard. Professional movers carry out dollies, moving straps and furniture trolley to move and load heavy furniture items. Using such moving equipment is quite helpful in moving down the items from stairs.
✎ The distance traversed
Here the distance you need to examine is between house and truck where it is standing. It is because if the distance between home and truck – and in between stairs- is high, charges will be higher as well. In fact, parking moving truck away from home due to any reason will require moving items to move those items to truck and safely load them in the truck. This type of fee you will see in your moving billing.
Guys, these are some ways through which movers will charge you price on grounds of stairs.
Smart tips to follow to save money on moving
The fact is- nobody wants to pay high price to movers for providing home relocation services. Another fact is that movers charge you for whatever type of packing and moving services you avail from them and equipment they use for moving household items. However, here are some tips that you can use for saving cost on moving.
Get rid of unwanted items or donate items which are no more of your use. Carrying unwanted items in a new home will cost you.
Arrange packing materials from friends and nearby grocery store and pack items on your own.
Book movers and packers in advance to get discount on advance booking
Use old blankets, sheets, newspaper, and other stuff to pack household items
Ask friends to help you with home relocation
Move delicate and fragile items in your own car
Try to move off season
Final wordings
Now that you have come to the end of this article, we believe that you have learned why movers charge extra cost for stairs. Not only do stairs become the only factor for charging amount but many other factors that determine the price of movers. Worry not if you're concerned about moving cost because you have also read the tips to save money on moving.
In case, you got any query and information to ask, just get in touch with us.