So, it is a no-brainer that moving is daunting. And if you are a singleton planning to move, no one can understand that better than you. This is because you are all on your own and you have to do everything all by yourself. However, there is a way you can plan everything very effectively single-handedly. You just need to be a little organized and mentally prepared for the stress waiting for you ahead. In today's article, I will talk about how you can plan for relocation while living alone
Let's cut to the chase now
Plan for relocation while living alone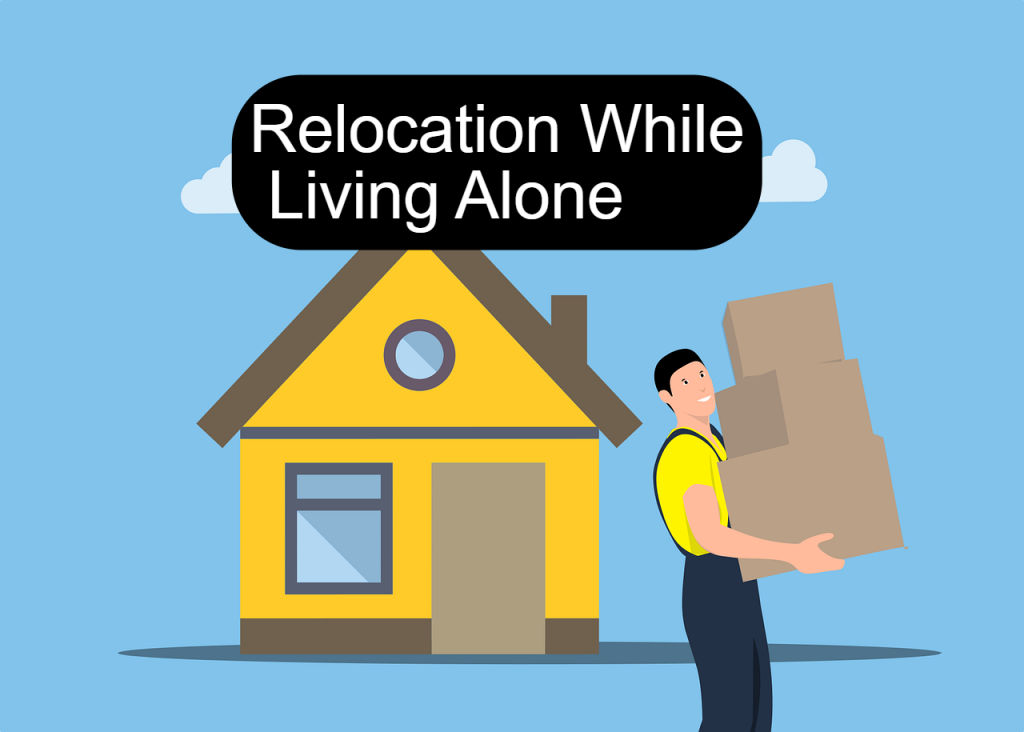 So, here are some tips to plan for relocation while living alone
✅ Start early
Leaving everything for the eleventh hour can land you in a great mess. Thus, it is better to start the planning early, usually a month before the date of relocation. Plan everything in advance and how you will start. You must understand and know what items should be packed in the early days and what items should be packed in the last few days. You must first pack those items that are not used in the current season and other goods should be packed afterwards. Plants are other day to day use goods must be packed at last.
✅ Hire a trustworthy and reliable mover
Hiring a professional mover is utmost important in order to ensure a safe relocation. A reliable and trustworthy moving company can do this task with much patience and in sought way. This is exactly what you need.  A reputable and professional moving will save a lot of your time as well as money. You have to find the right moving company. Well, there are many ways you can find best packers and movers in delhi but on Citiesmovers, you will get the best virtual directory of most trusted and super-reliable packing and moving companies. Also, you can ask your friends and family members for finding the right packers and movers.
✅ Check the reviews
You have to conduct a thorough research on the moving companies. You must also check the reviews and feedbacks from the previous customers about that company before you hire that moving company for your relocation. There are two ways you can check the reviews; online and you can also ask your friends and family members who have already availed their services about their experience with a particular relocation company. It is not sensible to hire a moving company before going through what others have to say about that specific company.
✅ Organize the packing
It is important for you to ensure that only essential goods are packed. You can prepare a list of essential items that will cover all the basic goods and other necessary items that you want at your new place. Hence, you must make this list by all means. If you are hiring professional packers and movers, you can hand over this list to them so that they can plan the packing process accordingly.
✅ Ask for help
This is something which people living alone needs to do. It is not easy to handle everything on your own especially if you are not taking professional mover's help. Hence, it becomes really important to ask for help from your friends and family members. They will surely help you with the relocation. Winter is approaching! Here is How to Move during winters?
✅ Arrange boxes of right size
In order to get the things packed in a proper and time-efficient manner it is very crucial that you find the right sized boxes in which you can store your belongings in a safe and secured way. Not choosing a proper sized box can damage your household belongings like if you will try to fit in a desktop into a laptop bag, there are odds that it will get damaged. So, the key here is to plan out for a right sized box to pack everything. Also, you should not forget to take care of the material that is used for making the packing boxes. You must check the quality of the material of packing boxes. It should be premium quality.
The bottom line
Relocating while living alone can be a real struggle. But, with the right assistance of right movers and packers you can ensure a safe and easy relocation. Thus, you must start your planning in advance, hire the right moving company, take help of known people and organize everything well in advance. This will ensure an easy-breezy relocation even while you are doing everything on your own.
For more amazing content, just get in touch with us!