Home relocation is very daunting and cumbersome process you can't manage each and every thing on you own unless you take help of professional movers. Nevertheless, there are few things that you need to manage on your own without taking help of movers. And that thing is managing your wardrobe or closet or place where you keep your clothes. Like any other delicate items, clothes are too precious that require extra care while packing them during home relocation. You need to safely pack clothes without any harm or scratch on them for your home relocation.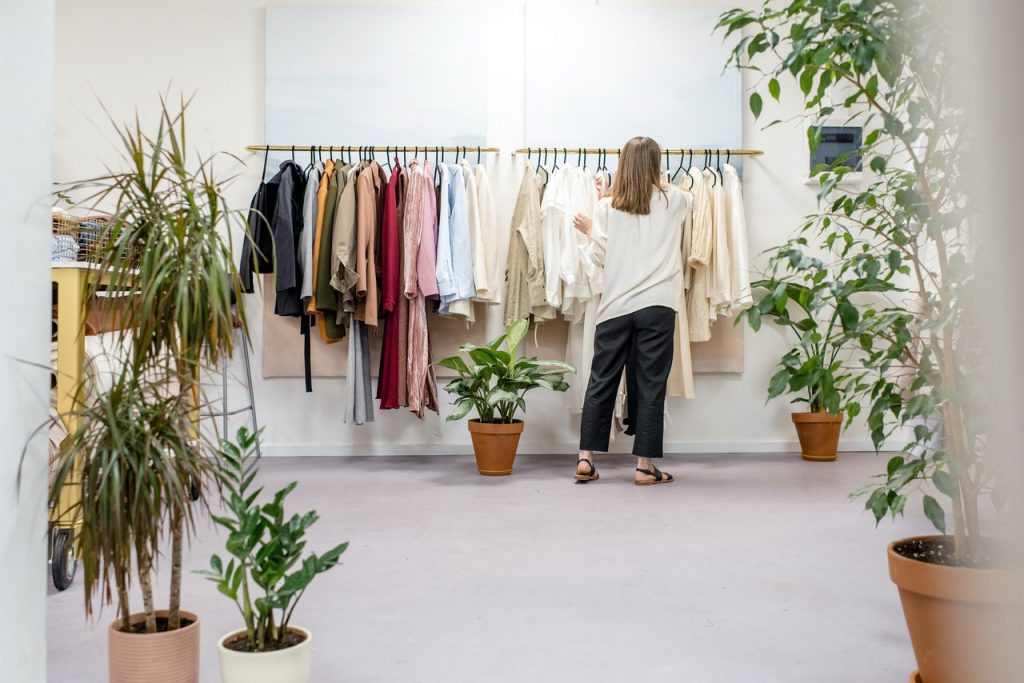 Still, there are people who don't know how to pack clothes if you're one of them then this article will be your worth reading. Make sure to read the article till the end.
Tips to follow to safely pack clothes for home relocation
Below mentioned tips will surely help you with packing clothes for home relocation. Just follow all the mentioned tips and do as listed.
✎ Declutter or downsize your wardrobe
Like you declutter home for moving, you also have to downsize your wardrobe as well. Whether you're moving in summer or winter, your wardrobe will be full of clothes. That's where you have to look at your wardrobe, which require downsizing. What you need to do is just pick up clothes that no more of your use. Just donate these clothes or throw them so that you can pack only required clothes for home shifting.
✎ Use moving boxes and suitcase for clothing
Make use of moving boxes and suitcases for packing clothes. If you don't have boxes for storing clothes, then you must ask your friends and neighbour about the boxes if they have. Even if you don't find any boxes from them then visit nearby grocery shop and ask them if they could give you boxes for few bucks. Well, if you don't find boxes anywhere then don't worry because when you hire professional movers and packers in delhi they will carry their own packing materials to pack your household items and clothes as well.
✎ Use right packing materials for clothes
Using the right packing material for packing your clothes is very crucial to know. Let us tell you that there are different types of packing materials are available in the market, which include:
Cardboard boxes – these types of boxes are quite effective in packing clothes.
Duffle bags – if you don't know then duffle boxes are excellent alternative option to cardboard boxes. Packing clothes in such bags allow you to handle them while home relocation.
Vacuum bags – These bags are very useful for bulky items like jackets and winter coats.
Wardrobe boxes – These types of boxes are basically used for hanging clothes. This way unpacking and unboxing of items become faster and easier.
These are some of the packing materials you should go with for packing clothes for home relocation.
✎ Pack on your own
Your wardrobe belongs to you and no one else. That's why you can't rely on any third person to pack your cloths. Even professional packers and movers will not help you in this regard unless you ask them for help in person. We recommend you to try and pack your clothing on your own without professional movers' help. Well, you can ask your friend to perform this task. Make sure to hold clothes in a proper way so that you can easily keep them in a moving box.
✎ Keep clothes aside that you will wear on moving day
What you'll wear on the day of moving shouldn't get mixed with clothes you will pack for relocation. Make sure the clothes you will wear on the day of moving are comfortable and also consider the weather as well. If there are chances that weather will change then make sure to take additional clothes in your personal kit. Also, keep towel and pyjamas in the bag so that you can change them in the new home once you reach there and after taking shower.
Some additional tips to safely pack clothes
Don't pack jewellery items with clothes. Your clothes may get torn.
Separately pack your delicate clothes from that of hard one
Always keep heavy items or clothes in the bottom and then place fragile clothes on top
Spray clothes specific insect repellent so that your packed clothes remain safe and secure from getting insect
Carry precious clothes items with you only
Avoid overstuffing boxes with any other items
Keep clothes on hanger if possible
The bottom line
Believe it or not, but packing is one of the most stressful job that one has to perform during home relocation. In this article you have how you can pack clothes on your own without taking help of professional movers and packers noida. But there is no harm in hiring movers for home shifting; they will make your shifting quite easy and successful one.
In case, you got any query to solve, forget not to get in touch with us.