Let's make this article simple and straight – there are many reasons behind hiring professional movers and packers for home relocation needs. Agree?
It is because movers are not only professionals in their work but also utilize equipment and tools to make shifting an easy going process. You all have such household goods that need tools to lift and move them, right. Since you're not running a moving company, you can't own tools and thinking of purchasing such large tools will cost you an arm and a leg. That's what compels you to take help of professional packers and movers faridabad.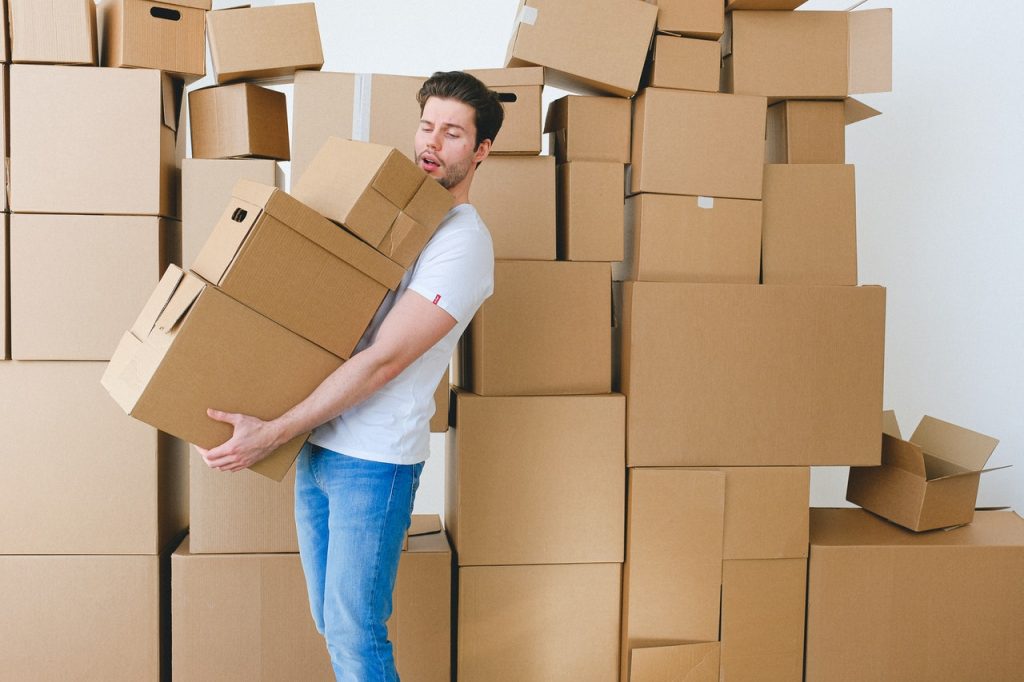 Well, the purpose of this article is to confabulate with the tools or equipment moving companies use for shifting. If you're curious to know like us, stick to this article till last.
Types of equipment moving companies use for home shifting
Below given is a list of equipment you can see moving companies using when providing home shifting services to clients. The equipment includes:
✔️ Two-wheel dolly
One of the first tools we have in the list is two-wheel dolly. This type of tool is used to lift up light weight items as they have only two wheels to carry and move items. You can't expect them to move heavy items unless the dolly is of string quality. The dolly helps loading and unloading of furniture, boxes, heavy electronic items, wall unit, and other bulky items much easier and faster.
✔️ Furniture sliders
Apart from two-wheeler dolly, furniture sliders are high in demand due to their use. The use of furniture slider is to slide household items from one corner to another corner easily. Whether you're using DIY technique or hiring a professional moving company, using furniture sliders to move your furniture will be a great idea for sure. Professionals place sliders under furniture and then carry out furniture easily with slider's help.
✔️ Four-wheel dolly and crates
Four-wheel dolly is usually used for moving large and big crates. With 4-wheel dolly, movers can easily move more items rather than carrying and lifting up the items in their arms. There is no doubt that four-wheel dolly has tremendous capability and flexibility to move large items.
✔️ Ramps
If you struggle to move large household items by stairs or stoop, then no need to worry when you have ramp. Yes guys, many movers and packers in gurgaon use ramps to move heavy items. They place ramps on stairs and then carry or move items easily. In fact, when it comes to load items to truck, professionals use ramps to easily float possessions.
✔️ Tool kit
Some people want to disassemble their furniture items so that moving them becomes an easy going task. That's why some small tools are requires to open screw of furniture such as bed, dining room table, almerah. Tool kit ensures that basic assembly and disassembly of items are taken care of.
✔️ Hoisting straps and ropes
There are many items at home that don't require dolly, ramps, or tool kit. Some items like quilt, mattress, blanket, and so on require hoisting straps and ropes. Packers and movers use ropes to bind these items so that they can easily move them through the door. With ropes and hoisting straps, your items remain safe and secure.
✔️ Stackers
What is stacker, you ask? A stacker is large trolley type equipment that is used to carry bulky items at a time. The fact is that stackers are basically used in warehouses where people carry heavy-weighted goods in the shifting process.
Some packing materials used by movers
✔️ Shifting boxes
Every moving company used durable moving boxes to keep your goods inside and make sure to protect them from any kind of harm and damage. A good quality moving boxes work best during transition.
✔️ Bubble wrap
Bubble wrapping is basically used for packing fragile and delicate items to protect from any kind of harm. Fragile items such as mirror, glass, crockery, vintage items, and many more require special take care.
✔️ Packing tape
Tape is very important to make sure that packed items don't come out of the box or any other thing you use for keeping items inside. Therefore, make sure that your packing tape is of good quality that will give you full assurance to keep your boxes secure and intact throughout the relocation process.
✔️ Label
To recognize which box contains what item is only done through labelling. Yes, labelling helps you recognize items and thereby make your overall relocation quite a cakewalk process. Best packers and movers in delhi use labels and put labels on all the moving boxes.
Final wordings
Tools and equipment are quite useful when it comes to home shifting. All the above-mentioned tools are used by moving companies to safely move and load your items without causing any harm and damage to them. It is always recommended to hire best packers and movers that use all the mentioned tools to move your items. Your possessions are precious and safely moving them to a destined place is the duty of movers.
In case, you got any query to ask, forget not to get in touch with us.