Home relocation is one of the most taxing, time-consuming, and energy-draining processes. No doubt, it's quite herculean task as you have to pack and move your household items safely. No matter how toxic, energy killing and nerve-racking home relocation is, it does bring change in your life psychologically. Obviously, changes will surely come once you start living in a new place and in a new house altogether. No doubt, you will get to meet new people, visit new place, spend time at new home and see things changing in your life and shaping you.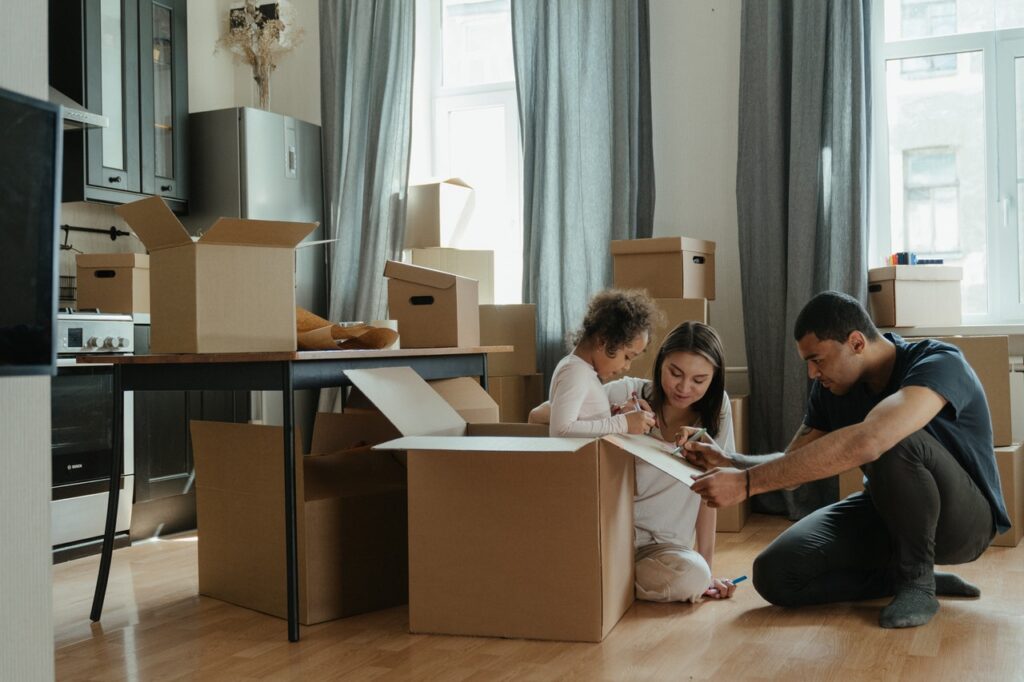 So, what kind of changes you get from relocation? Or how does home relocation help you psychologically? If you have such questions in mind, read on to know below.
Top ways through which relocation helps you psychologically
Below let's look at the ways through which home relocation will help you psychologically.
❖ Fresh start at a new place
Needless to say, home shifting provides you an aura to live your life in a new place and do a fresh-start altogether. With new place, new hopes and new feelings come and there is no doubt in that. Leaving your friends and neighbors behind, you move on to meet new people, make new neighbors and friends at a new place. In fact, you got bored to death from your old home; it could be really bad and make negative impact on your health. We know that boredom is bad for mental health. So, when you shift to a new place, you may get positive feelings that help you psychologically as well.
❖ New environment, new vibes
Anxiety you get throughout the relocation phase all goes away with a blink of an eye as you get into new environment. As you start meeting new people, live in a different place, with different cultural people, you get new and positive vibes for sure. That's why I say new environment brings new vibes. In fact, exploring different culture, new environment, meeting new people and so on have positive impact on your overall mental health.
❖ Get to experience life differently
There is no doubt that you're going to experience and live a new life at a completely different place. If you were in a small city or town and relocating to a new metropolitan city will give you new life experience and vice versa. Even you can experience and get to know about new lifestyle and start following it. Once you start living in a new place, you surely experience positive changes in your life. Moreover, you can get mental benefits post relocation.
❖ New friends and new perspective
The fact is that whenever you go to any new place, you surely meet new people and make new friends right. Same things happen when you meet new people and befriend strangers. Not only do you get their company, but also benefits your mental health. Even if you are suffering from mood swings, you can spend quality time with new friends and talk about each other's life and get to know about each other's life deeply.
❖ New home improves your mental status
Yes, that's true. Before shifting to a new home, if you were living in a dirty home surrounded with negative vibes, we can guess how much you had to go through it. That's why when you get into new home, you get to experience a positive environment altogether. You find new home to be peaceful, serene, and extremely great for your mental health. Obviously, getting a new house all clean with modern facility available, what else you need on earth. You immediately feel content for whether you have at that moment.
Don't forget that keeping your mental health strong is your great wealth.
❖ Moving provides self-reflection
In present busy world, hardly people get time for themselves to reflect on themselves. Do you agree? We all are surrounded by duties, workload, and life pressure. In such a case, driving time for oneself is kinda hectic. When you have a job or business to do, you hardly drive time for yourself. So, when it comes to home relocation especially long-distance moving in such a scenario, you get a break of your boring and tiring life which provides you a sort of insight to see your overall life where you can think about yourself and new home. So, you can say that home relocation becomes a breakpoint in your life that brings positive changes for sure.
❖ New challenges
Living in an old home for a long time may become your comfort zone where you don't come across new challenges right. But as you make relocation to a new place and start living in your new home, you come across many new challenges such as electricity, water problem, and finding grocery stores. Well, these are not such big problems anyone can help you with that in your new locality.
Way forward
Home relocation indeed a great phase that brings a lot of changes in one's life psychologically. If a person suffers mentally, relocation can become his medicine in helping him get through the toxic phase. As you have learned what all sort of psychological change you can get with home relocation, you must feel happy about it. No doubt, all the changes are positive one. So, you will not find any problem in that. For relocation you will surely need packers and movers noida, you can hire the best movers at affordable price.
If got any query and question to ask, Get in touch with us here.