Packing and moving heavy equipment and machinery is not your cup of tea. Heavy equipment and machinery are basically property of offices and industries. Packing and moving such heavy items mean relocating these items to another place right. Relocation is a part of everyone's life whether you're a family person or businessman. Anyway, packing and moving heavy equipment and machinery is not a task of novice. No doubt, packing and moving heavy items require professional packers and movers mumbai in case you're relocating to this place.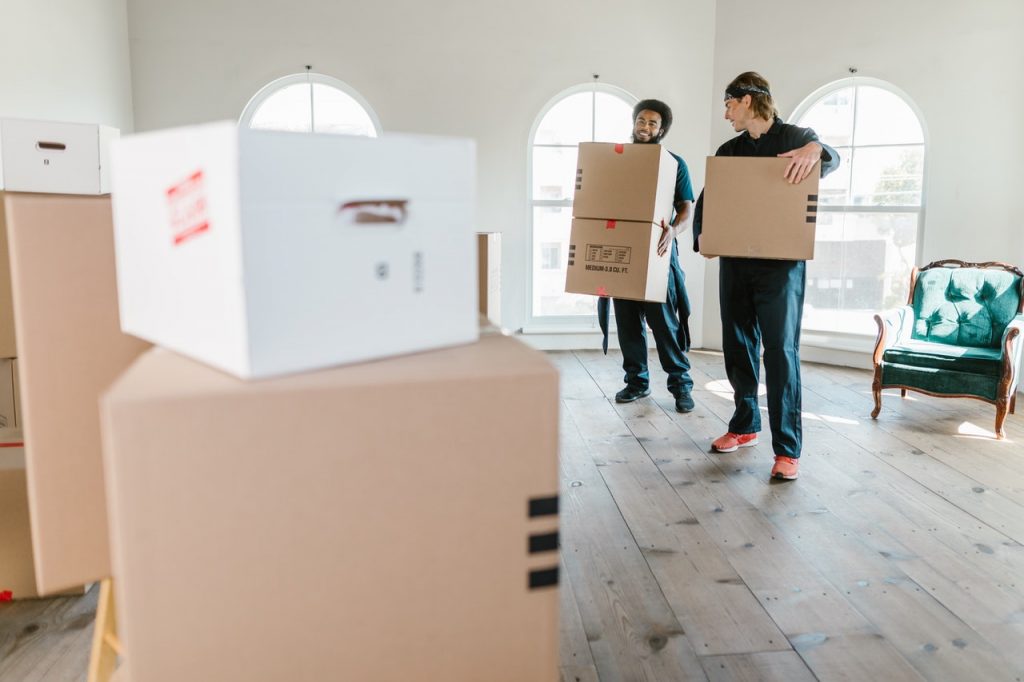 So, what are the things you need to do for packing and moving heavy equipment? As you keep reading below, you will find crucial tips that will help you move heavy equipment and machinery.
Let's get started now.
Tips to pack and move heavy equipment and machinery
We believe the given tips will help you pack and move heavy equipment and machinery. Just follow the tips given below.
✔️ Get packing materials
The first task you need to perform before even packing items with materials is to get packing materials. The material you will get for your equipment and machinery will be based on the type of item you have. So material will vary from item to item. To get items for your heavy machinery, you have to go to market and get them at best discounted price. If you hire a moving company, then the company will get their own packing materials to pack your items.  
How to pack heavy machinery and equipment?
Since machinery and equipment are quite bigger in size and heavy in weight, you have to be very careful about packing such items without being hurt. So, first you have to use plastic wrap or paper to wrap your items and then keep them in a cardboard box.
If the item is heavy make sure to take help of people to get the job done. Once you're able to keep equipment inside the box forget not to tighten the box with strong tape. Apply tape to all across the box to ensure the proper safety of the item kept inside.
✔️ Use tools to move heavy items
Let's face it – you can't lift up heavy items on your shoulders and move them to another place right. This is not at all possible. In fact, there are numerous tools available in the market to carry heavy items on them. The tools such as dolly, trolley, and ramp are great tools to easily move heavy items without damaging. No doubt, you can lift almost everything with dolly and trolley due to wheels they've got downside to easily carry any item.
Moreover, air bags are another great option to move heavy machinery items. So, make sure to arrange these tools to make the shifting easy-breezy, safe and secure one.
✔️ Moving truck
You will definitely need more than one moving truck to get heavy items relocate to destined place. No matter whether you're going on a short distance or long, you will surely need a truck to keep those equipment and big machinery relocate to another desired place right. Also, don't hire any random moving truck just because the cheap price they offer services at. Therefore, it's always best idea to go with professional trucking company providing you the best services without compromising the quality.
✔️ Take help of packers and movers
If possible don't forget to take help of professional movers and packers ahmadabad. Professional movers are famous for providing the best packing and moving services to clients. Whether you're relocating your home or office or industry, packers and movers will help you with everything you need in relocation. In fact, when you hire packers and movers for your relocation, they will carry their own materials to pack your equipment and machinery, so you no need to worry about anything else.
But there are some things you need to take into consideration when hiring a moving company. So, the tips include:
Always ask your family members and friends about the best moving company available in the market. Their recommendations will help you find the best company for sure.
Even if you don't get suggestions, search on Google and visit the moving companies' websites and go through it.
Look at the type of services the company provides to their clients
Make sure the company has nice customer reviews and rating mentioned on the website
Ask the type of materials they use for packing equipment and machinery items
Get the quotation from different moving companies and pick out the best company that offer services at best and affordable price'
Make sure the company is verified, certified and trustworthy one
Avoid paying full amount to the company in advance as you never know what kind of service you get after paying full amount.
Reading the policy documents before signing it what you must also do anyhow
Final wordings
Packing and moving heavy equipment and machinery are quite daunting task to perform. But if you take help of professional movers, the task becomes much easy going one. You then no need to worry about anything. The movers will help you with everything you need for your equipment and machinery relocation. We hope you that you found this article informative and helpful.
If you got any query, forget not to get in touch with us here.