Wanting to shift to a new city in India but not sure which one should you go for? Well, we can help. So, read this article to find out about some of the best Indian cities to move in.
India is a highly populated country. And migration keeps happening here in and out. Some shift to the metropolises for their dream job while others would retire to a peaceful town. From employment opportunities to higher studies, change in marital status, and the need for change in lifestyle—there are just so many reasons why home relocation takes place on such a large scale in India.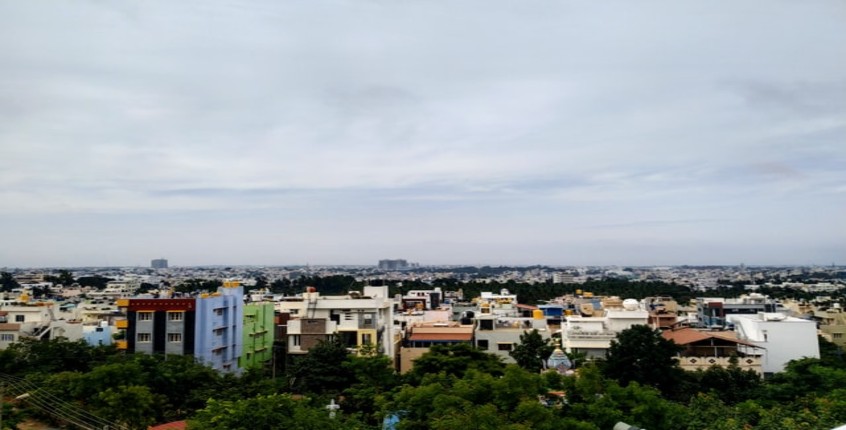 Well, whatever it is that is making you shift your city, you need to make sure that your new city is a place where you'd like to live. So, if your choice of city is any one of those given below, well, it's in all probability a safe choice. And if you still don't know which city would be the best to move into, then, again… the answer is just below!
10 Best Indian Cities to Move in
#1 Bangalore, Karnataka
It's possible that you'd have already guessed this one. Known as the Pink City of IT, Bangalore has constantly been listed as the best city to live in India. Don't believe me? Well, the Index of Ease of Living also says so. In fact, many shifts to this city in search of jobs because it offers the perfect work-life balance!
#2 Delhi
The capital of India is not only one of the most popular stops for tourists but it is also a great place to live at. It is especially so if you are looking for a good job because Delhi offers some of the best employment opportunities. The food, rent, and other amenities are also quite affordable here. Although, one downside you may find is its air pollution. However, around the time this article is being published, there has been improvement in that scenario as well. There have been periods when the pollution rates have managed to come down in the past couple of years or so.
#3 Pune, Maharashtra
Situated in Maharashtra, the city of Pune has been listed second by the Ease of Living Index. It is an IT hub and has the best educational facilities, thus making it an ideal place for many to pursue further studies. The city also offers an impressive lifestyle for youngsters. Apart from that, you can also find a wide variety of food options available here from cheap eateries to fine dining. And the city is just the perfect distance from great outdoors!
#4 Chandigarh, Punjab and Haryana
The capital shared by Punjab and Haryana is another great option if you are looking for a nice Indian city to live in. It is reputed as one of the most planned cities in the country. Its modern infrastructure and architecture make the city very comfortable to live in. Moreover, thanks to its greenery, this is one of the healthiest cities to live in India. But that is not all! The city is also famous for being notoriously fun. If this is where you plan to shift, wait no more. Get in touch with the best packers and movers in Chandigarh.
#5 Surat, Gujarat
Another great Indian city that you can shift to is Surat. And if you have a passion for the textile industry, then it might just be the best place to be at! This is so since the city is particularly very popular for its textile industry. Apart from that, Surat is also one of the safest cities in India with a very low crime rate. The city is also one of the cleanest and has a variety of beaches, religious places, and delicious food.
#6 Chennai, Tamil Nadu
Tamil Nadu's Chennai is a choice of many to live and work in. This explains why many shift to Chennai in search of a quality lifestyle. Along with being an It hub, the city is also popular due to its unique culture, passion for music, temples, and beaches. In fact, the youth also find Chennai's nightlife quite intriguing with its many pubs and bars. It is also one of the safest Indian cities.
#7 Mumbai, Maharashtra
'The Dream City', 'Land of Bollywood', 'Financial capital of India' and so on—the city of Mumbai has many names. As an Indian, if you hear the word 'Mumbai', the first thing that will come to your mind is Bollywood. The city has witnessed history in the making of many giant Bollywood stars. Bollywood lives in every street of Mumbai. However, that is not all. Mumbai is also one of the Indian cities with the highest GDP. It also offers decent transportation, infrastructure, educational institutes, healthcare facilities, and business opportunities. And finding reliable packers and movers in Mumbai has never been so easy!
#8 Hyderabad, Andhra Pradesh
What intrigues both tourists and dwellers about Hyderabad is its uniqueness. The diversities in language, culture and lifestyle that you will find here is one of its own kind. Moreover, the city also has a fair share of interesting history. It is also famously known as the city of Mughals and Nizams. Its magnificent monuments, temples, bazaars, amusement parks, gardens, and cuisine will not allow you to get bored. The city also offers best job opportunities and accommodation options.
#9 Kolkata, West Bengal
The capital of West Bengal is also one of the best Indian cities to move in. If you seek a modest lifestyle, Kolkata might just be the place. The city has marvelous historical monuments, lavish food, beautiful architecture, unique culture, and amazing people. This is an ideal place to live if your passion and career revolve around the fields of drama, arts, theatre, and literature.
#10 Trivandrum, Kerala
Last in the list, but definitely not the least is Trivandrum. Located in Kerala, it is built on seven low hills. This gem on the southwest coast of India is a perfect Indian city to live in if you love pristine beaches, green spaces, and a tropical climate. And if you are a devotee, you can also visit its many spectacular temples. Hence, along with being a great tourist attraction, the city is also a great place to live in.
Bottom Line
Known for its colorful culture and diversity, India is a great place to live in. And in this article, you have learned about the top 10 Indian cities to move in. So, find out which of these suits you the best and relocate your home now with reliable packers and movers.