Relocation to a new house can be daunting process. There is no doubt that shifting to a new house is exciting as well as cumbersome. But is it as easy as it sounds? No, not at all. You have to manage everything from packing household items to safely moving them to a new home. If you don't prepare yourself for this, you might end up ruining your excitement for settling into a new home. You have to prepare for everything from packing household items, to loading, transport arrangements, and hidden charges from a shady packers and movers.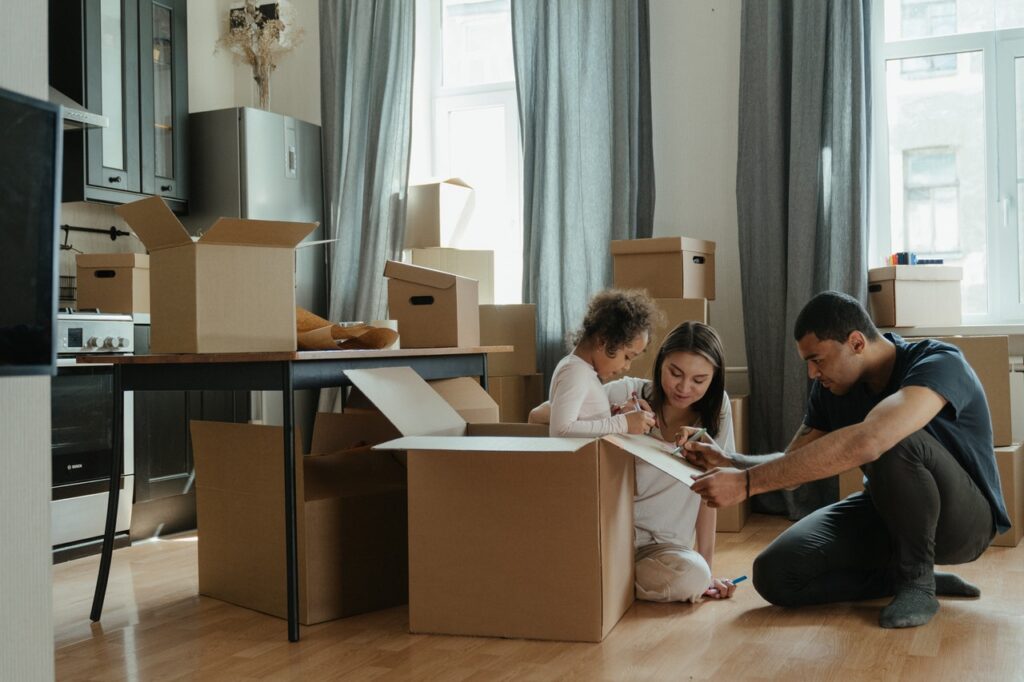 If you're planning to shift in a new house and are complete anonymous about the process, this article is for you. Here I'll be talking about complete moving guide solutions of experts. Just continue reading the article below.
Now, let's get started.
Important advice for people who're planning to shift to a new home
A proper research is required before you move to a new place. Any way you have to make your moving simple and stress-free for which you hire professional packers and movers. The movers are experienced in managing shifting task and make it much simpler process for you.
Another advice for you is that you must book packers and movers in Pune as early as possible. Booking services early helps you save some amount and you get to hire services at lower rates.
Figure out the services which packers and movers provide to you. Whether they're providing transport facility or not, how they handle delicate items, and other things.
Before shift, make sure you pack valuable documents on your own. For example, jewellery, cash, property papers, ATM card, bank documents, medical records, medicine, and insurance papers, all of them should be managed by you.
Let's move further and talk more about packing.
Essential packing material + packing tips
Well, this section is for people who have limited budget and can't afford packers and movers services. For that you have to use the right packing techniques and have quality packing materials like boxes. If you don't know how to pack items then you can watch videos on YouTube and learn from there. You can learn experts packing tips of your household belongings. So, let's start talking about the type of materials and packing items you need for packing your household items.
Necessary packing items and materials you need:
Boxes of different sizes, wardrobe boxes, dish pack boxes
Labelling stickers and permanent markers
Bubble wrapping
Tools for furniture (assembling and dissembling)
Cotton clothes for wrapping furniture items
Old newspaper and blank newsprint paper
Taps and scissors
How do you save money on hiring moving services?
There is no doubt that house shifting isn't only tedious but expensive as well. If you're well—off, you can easily afford the services otherwise you have to look for the services which are cheap and qualitative, right. Therefore, below I'm going to enlist some useful tips and ideas that will help minimize the relocation cost. Just read them below.
Always pack items on your own. Try to collect free items from local grocery stores or chemist shop.
Throw away unnecessary and unwanted items that are no more in use.
Take newspaper to wrap your household items.
Ask your friends and relatives to help you in moving. Ask them to provide you significant assistance in packing.
Also ask for any genuine moving company from which your friends have already availed services.
Guys, hiring packers and movers isn't a bad idea. You get help from them in moving process only. But if you want to save amount then you have to follow the tips mentioned above.
The bottom line
Shifting to a new place isn't a cakewalk task; you have to deal with many things starting from packing items to ensure to safely deliver them to a new place. And this guide has enlisted all the relevant tips and points which help you make your house shifting much easier and mesmerizing. You also no need to wander here and there in search of packers and movers. Citiesmovers.com is here that provides you a list of top 10 packers and movers in your city or country. You can hire them and avail best services at affordable price.
If you got any query then feel free to get in touch with us.