The whole process of moving from one place to another place—even if it just about some miles—is extensive. Not to mention it incurs some serious costs. And on top of that, you have to trust your precious belongings to somebody else. Therefore, in order to ensure that your items are packed and moved with the utmost care, you need to find reliable services. Have you already shortlisted the companies of your choice? Then, our list of important questions to ask packers and movers can help you find the right service. So, read till the end.
The changing of place is more than just that. Whether it is your home or office, you'd have certain emotional values attached to it. This makes relocation not only a physical but mental process as well. Hence, the last thing you'd want is to some mishap take place on the end of your movers.
So, how do you ensure that you deal with reliable packers and movers?
Well, the first key is lots and lots of result. But what after that?
After having shortlisted the companies of your choice, there is a certain set of questions that you must ask them in order to find the right one.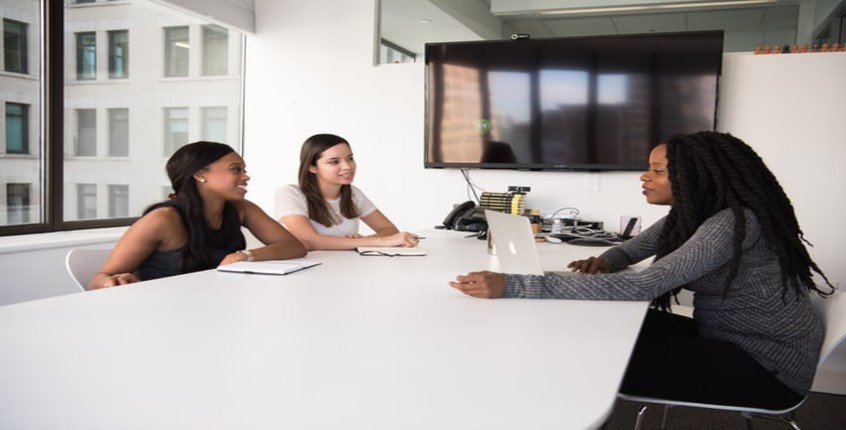 But then, what should those questions be, you ask?
That's just what we're going to answer below.
15 Important Questions to Ask Packers and Movers before you Hire them
1] Are you a licensed/registered company?
Sadly, just like other industries, there are many frauds in the packing and moving industry too. Hence, the very first thing you'd want to make sure is that the said organization is actually registered and licensed as a legitimate packing and moving company. Make sure to satisfy yourself with solid proof.
2] Is your company FIDI affiliated?
If you want to ensure that you get the best quality service, make sure that the company is FIDI affiliated. FIDI is a global alliance of relocation companies. It makes sure that the companies affiliated with it only provide high-quality service. Therefore, it is one of the very important questions to ask packers and movers before hiring them.
3] How long have you been in the business?
The experience of the company in its industry is also a big factor determining the quality of its services. The last thing you'd want is to have your items mishandled by novices. Therefore, make sure that the company has adequate years of experience.
4] Have you ever shifted with my shifting requirements?
Different people have different shifting requirements. Therefore, it is advisable to make sure that the company has experience of shifting with similar requirements as of yours. You should also try to get a good idea of how they did that.
5] Is your service available on my desired day of shifting?
Imagine finalizing everything just to find out that the company can't deliver the service on your desired date. That'd be awful. Hence, it is one of the very important questions to ask packers and movers that whether or not their service would be available on your desired date.
6] What are your insurance policies?
While quality packers and movers will take utmost care while handling and transporting your items, there are things that can't be foretold. And that is what insurance is for. However, finding out that the company's insurance doesn't cover up for your loss as you assumed it would, can be really awful. Therefore, make sure to be thorough with the company's insurance policy. Also, find out if the transit insurance is included or not.
7] Do you provide storage or warehousing facility?
If you hire a reputed packers and movers in Hyderabad, they are most likely to have good storage or warehousing facility. In any case, it is still important that you confirm it in order to avoid any problem in the future. If you are moving to a new city, then it is also important to make sure they have storage or a warehouse available there.
8] What is the skill level of your staff?
To make sure that your precious items are handled with the care and expertise that you'd expect, you need to find out the skill level of you're the moving staff. For example, if you are specifically worried about piano, you'd want to learn elaborately in advance about how they'd tackle such an object.
9] How much manpower will be provided?
Depending upon the number, shape, size, and other factors of your items, the packers and movers company will provide you with a certain number of workers. It is best to be clear with this in advance so as to avoid any future problems. In case, you are not satisfied with the number of manpower supplied, you can negotiate.
10] How is packaging done?
Before moving, items are packaged in order to make sure that they stay unharmed during the move. Therefore, it is important to know the company's standard process of packaging. Make sure to have a close look at the methods and materials involved.
11] How the items will be moved and placed in the vehicle?
How the items are moved and placed in the vehicle after packing depends upon various factors like your house's positioning, size, parking availability, and so on. Therefore, during the pre-move survey, make sure to ask all the questions related to it.
12] What are you terms and conditions?
Apparently, every company has its unique set of terms and conditions provided by it. It is important to thoroughly go through their terms and conditions document. And in case the service provider is hesitant to show it to you, it's generally a red flag.
13] What is your price structure?
Different packers and movers have different price structures. While the major cost defining factor of a company may be distance, some may base their charges on the number of items shift. Hence, it is crucial to be aware of the provider's price structure so you get the best estimate. This will also be helpful in saving costs.
14] What are the documents I will get before the moving day?
Generally, packers and movers companies provide their customers with documents like the contract, moving itinerary, and other documents entailing the commitments. It is best to know in advance what documents you will be provided with. Also, make sure to have them all in hand before the day of the shifting.
15] What is the nature of the estimate? (binding/non-binding)
The estimate that you get after the pre-move survey can either be binding or non-binding depending upon the terms of the company. If an estimate is binding, it characteristically implies that you will only pay the stated amount. On the other hand, customers with non-binding estimates generally end up paying more than the said amount. Hence, it is important to find the same out in order to be better prepared for the expenses.
Final Word
In order to have a smooth relocation experience, it is important to be very thoughtful and careful while hiring packers and movers Hyderabad. With the list of questions given above, you will be further able to filter your search of relocation services and shift your home/office in the most efficient and cost-effective way.