Are you planning to relocate your house? Then you should not skip this article.
Home relocation is a lengthy process. It can become very hassling for you if you go DIY way. Every mover wants to make their relocation seamless and smooth. However, there are many problems that you may come across during home relocation. So, what are some common problems that you can face during your home relocation process? This article will be telling you that.
Let's dig right in
Problems you can face during Home Relocation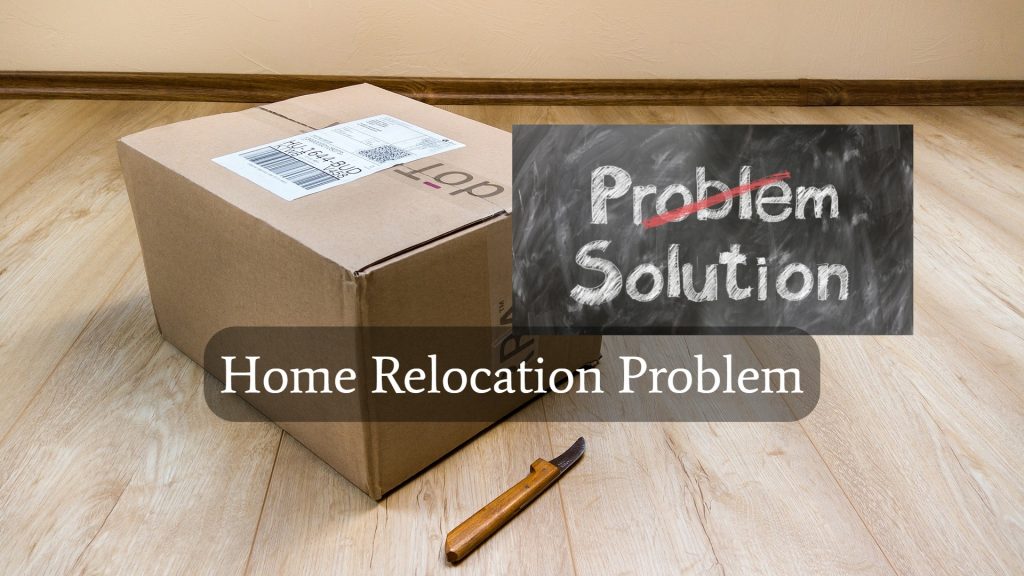 Below mentioned list will tell you everything you need to know about problems associated with home relocation.
✅ Not doing proper planning
Relocation demands detailed planning and preparation. Without planning, your relocation can't get seamless and hassle-free. Planning is to make sure that everything is done right and on time. When you don't plan your relocation properly, you can forget or neglect a lot of things.
You should take out time every day to plan your relocation. You must start at least a month before the actual relocation. Start by packing up the decorative items that you won't use every day. Besides that, you can pack up clothing that you don't use that often. Want Free Boxes for Moving? Here are Some Places
✅ Kids and pets
The most common problem that you can face while relocating is with kids and pets. I know everyone will agree with me that how hassling and stressful it can get when you have kids and pets. Pets can get anxious in the environment of relocation. If you are busy during the whole process, you can hire baby-sitter or pet-walker that will take care of them respectively. Another thing you can do is ask a trusted friend or relative to take care of your kids and pets so that you can do all the planning free-minded. This will make sure that kids as well as your pets are safe during the entire process of planning for home relocation.
✅ Packing and unpacking
This is one of the most stressful and time-consuming task associated with relocation. You have to choose the items that you want to take with you and also the items you want to leave or sell or donate. All of this can get really hassling. Getting proper packing boxes and other materials and then packing the items is another big problem.
This is because you are not expert in packing valuable and fragile items. You don't know what size of box should be used for what size of items. This problem can be solved by hiring packers and movers in mumbai. They have professional movers who will take care of the entire packing and moving process.
✅ Finding the right transportation
Home relocation involves moving of plethora of goods. You will get tense about which is the best transportation for your relocation. Finding the right transportation is a toilsome task. But by hiring a moving company you can get yourself free of this problem.
✅ Accidents
Home relocation is prone to accidents or emergencies. But when you work with moving companies in Singapore they make sure that your relocation is safe and secure in the best way possible. They will make your relocation safer for you, your family, your belongings, and your property to work with moving companies that offer insurance and guarantee.
Professional moving companies are experienced and skilled in carrying out a safe relocation. They have the skilled movers, right equipment, and tools to move heavy items. And with the insurance and guarantee being provided by the movers you don't have to worry about your goods getting damaged or missing.
✅ House not prepared
When you move to your new home it must be well-prepared beforehand. This is important to make sure that your new home is prepared so that you can easily settle down there. You have to ensure everything before moving. Check whether all the electricity and water connection are in proper place or not. Otherwise, when you arrive at your new house you will not have a good first experience in your new house. Follow these Tips to Declutter your home relocation
The bottom line
So many things can go wrong when you have no or less experience of moving. Home relocation is a hectic and toilsome process so you have to either take professional help or get some knowledge and research before starting it all by yourself.