Buying a new house is a dream of many. People do hard work to fulfill their dream of having their own house. Isn't it? After buying a house, people want to start a fresh life by settling in a new house leaving old house behind. Though moving to a new house isn't an easy task, some people hire packers and movers company to ease out their relocation process. However, there are some who want to manage everything own their own while shifting.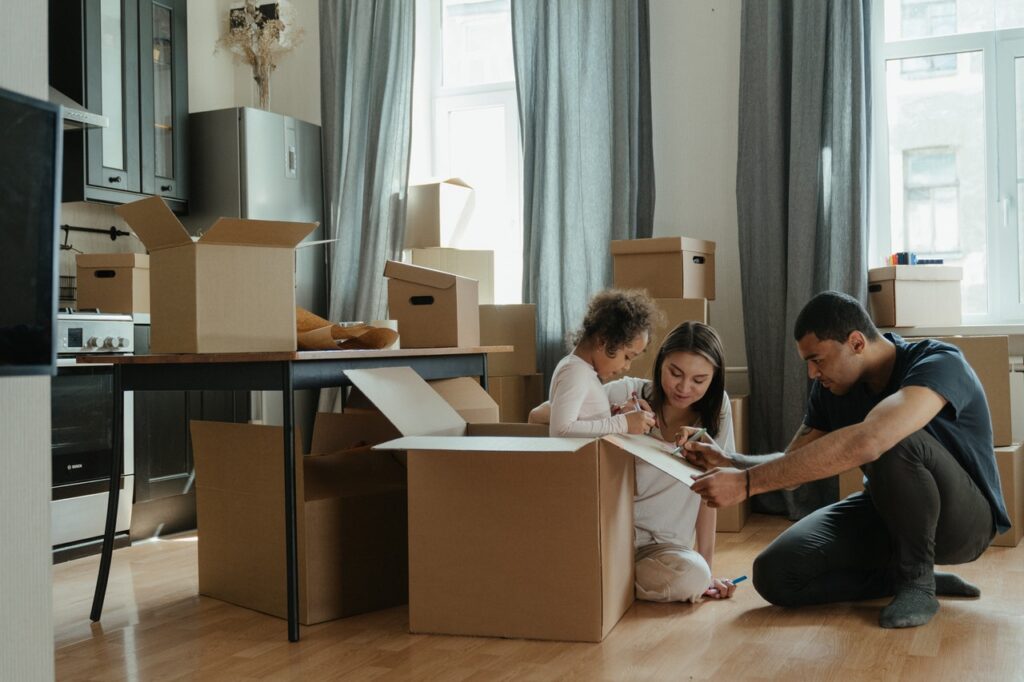 If you're also planning to shift to a new house, this article is for you. Here you'll learn top 10 things that you should do when moving to a new house.
So, let's jump in and start.
Check out the list of top 10 things (dos) when moving to a new house
1. Move utility services to a new house
The very first thing you need to do before moving to a new house is get your utility services moved to a new house address. The utility services include electricity, water, gas, etc. you can get them disconnected from the old house and update them for new house. Before you finally relocate to a new house, make sure to notify the utility service providing companies in your locality or get a new address updated with them.
2. Search for new professionals at the new place
What all are professional are we talking about? Professionals such as doctors, hairdressers, vets, electrician, plumber, etc. you can search for them or ask for relevant recommendations or search on the internet. Just visit the website, read reviews, check star rating, see the photographs of their work and finally make a decision. You have to do this before you finally shift to a new place or house.
3. Do your packing preparation well
Before you pack your items, just make sure you aren't packing any unnecessary items. If yes, shuffle them and throw them in a dustbin. This way you'll get rid of unwanted items and finally reduce the burden of lifting and moving things to reduce moving charges. You can also buy boxes to pack your household items. Packing tip: label the boxes with colors or number to easily identify items within them. Keep a separate box of fruits, perishable items, medicine, cosmetics, water, and extra cash.
4. Don't forget to take picture of valuable items
If you're hiring packers and movers for your home shifting then make sure to take pictures of your valuable items. It reduces the chance of risk of losing any valuable items and if any damage is done then you can claim insurance transit from moving company. You can show the picture of original condition of your item in case if they deny you for insurance coverage.
5. Check the boxes after delivery and unloading
After reaching to your new home, you must check on the boxes which you got delivered by packers and movers in Nagpur. Make sure that moving company provide you a list of household items. With the help of list, you can cross check your items and see if anything is left behind. If any of your items is missing then you can claim compensation from the moving firm or a transportation company.
6. Arrange your belonging in a new house
Settling down to a new house or place takes many days almost a week. Make sure to arrange your household items properly and maintain sufficient space in your home in a right way. Arranging household items help you design your home in a better way. Moreover, you can find tips online or watch videos on YouTube to see how house is decorated inside.
7. Check your emergency requirements
Finding emergency requirements in a new place can be daunting especially if you need them immediately. Therefore, before you finally settle down in a new home, make sure you prepare a list of emergency requirements nearby your location. Prepare a list of all emergency requirements such as:
Nearby medical store
Hospitals and clinics
Local general store and reliance fresh
Electricity and water supplier emergency number
And the list goes on and on.
8. Meet your neighbours and build rapport with them
Now that you're finally done with everything, it's time to meet your neighbors and connect with them. You never know how your new community is, right. This is when neighbors help you know and learn about the community. They also help in recommending local services. Make a little friendliness that will definitely go in a long way.
The bottom line
Guys, relocation or home shifting brings you an enjoyable experience. If you're all set to move to a new house, make sure you consider and keep in mind all the tips which I have mentioned above in this article. So, always take this article as guide for you to make your moving an exciting one. Also, let us know how you found this article.
For further queries and information, just get in touch with us.