Commercial moving in Gurgaon can be an overwhelming task if you don't hire the right moving company. Moving a business is different than moving a home. Because you have employees, equipment, and working hours to think about. It is imperative to hire a moving company in Gurgaon for commercial moving. They understand the logistics of moving in and out of Gurgaon to handle your next commercial relocation. In today's article, I will talk about moving hacks for commercial moving in Gurgaon.
Let's cut to the chase
Moving Hacks for Commercial Moving in Gurgaon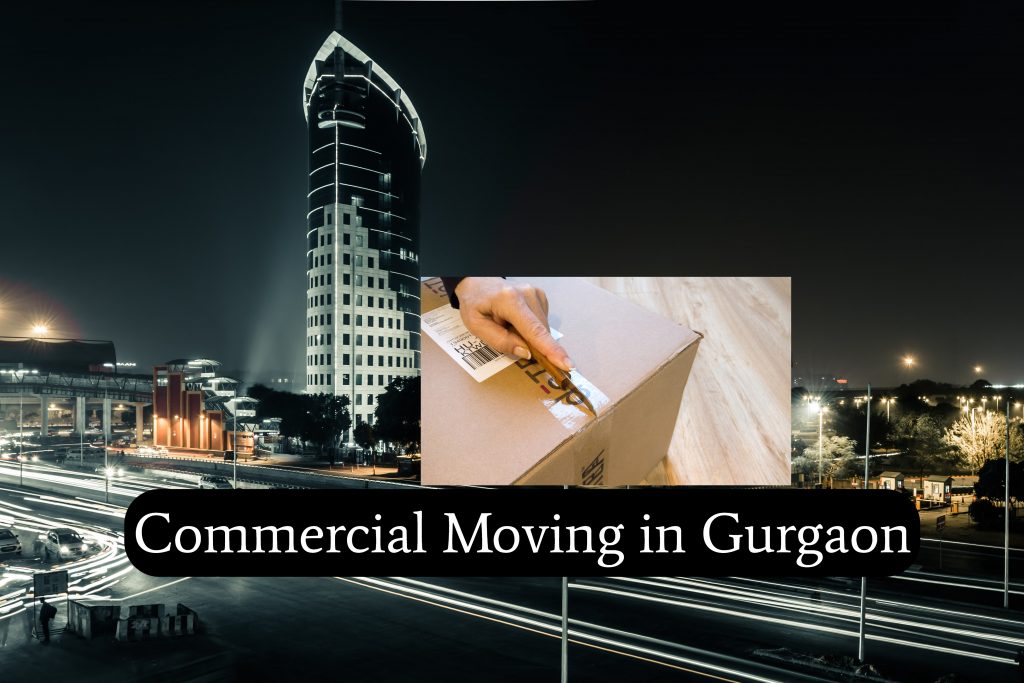 There are some simple steps that you need to follow during planning of your commercial relocation that will make it hassle-free and less stressful. Below is a rundown to some moving hacks that will help you to make your commercial moving in gurgaon seamless and smooth. Office Relocation Issues and Solutions
✅ Start early
Commercial moving is not a one day process. It takes several months to a year to complete the move. The first step is planning and preparation. The sooner you start the planning, the smoother your move will be. How you should start? You can start by making an inventory of all the items that you want to move to the new place. This will achieve two things:
By making an inventory your company will be able to get an accurate estimate of your move.
This list will help in cross-checking whether every item has moved or not.
If you already have an inventory of your company equipment and supplies, then it will really help you in the rest of the relocation process. Hiring the right packers and movers in gurgaon and early planning will make your commercial move easy-breezy.
✅ Research moving companies in Gurgaon
Conducting research before hiring a moving packing company is very important. You must scan their website thoroughly. Check reviews and ratings of the company. Reading other customer's reviews will give you a better idea of what it is like to hire that particular company. This will help you in choosing the right company for your commercial moving. How to get Proper Quotation from Packers and Movers
✅ Fix move for off-work hours
Of course, you don't want to move during your company's working hours as that will create an interruption in your company's operations. Your move must be cost-effective as well as time-efficient. If you do not want to interrupt the productivity of your business, schedule the move around non-working hours.
✅ Organize new office space
It is important to obtain a layout of the new office space when moving to Gurgaon. This will help your office managers to organize the office before you relocate. This is because you will be caught up with so much work on the moving day and will not have time to organize things after arriving at new place.
Therefore, make sure to organize everything in the new office before the move in order to make your move smooth and seamless. Planning and organizing new place before the actual move will prevent a lot of confusion and wasted time on moving day.
✅ Pack up business for move to Gurgaon
Now take out that inventory list you prepared early in the preparation. Use the list while packing your commercial goods. Use the list to cross check whether every item on the list is carefully packed or not. Then during unpacking at your new place, use the list again to cross-check whether every item has been moved or not. The moving company will help you in packing and unpacking of your commercial goods.
Your company's employees should be focussing on their work and not on packing and unpacking. So, you should hire moving company to make your commercial moving hassle-free. How to safely move electronic gadgets during relocation?
Wrapping it up
Commercial moving is not an easy-peasy process. But, by hiring the best packers and movers you can make your move a breeze. Always do your research on the companies and discuss everything before signing the contract. By using these moving hacks you can make your commercial moving in Gurgaon smooth and easy-peasy.