Packing and moving from one place to another is a tedious task, whether you are changing the city or shifting just a few miles away. There are a number of steps involved in the relocation process. Therefore, if you are planning to shift your place, you must be aware of these various steps and their importance. Hence, in this article, we will explain what is a pre-move survey.
As the Covid-19 restrictions are getting lighters and people have started moving more freely, many have begun again with their relocation plans. Are you one of them too?
From finding a place in the new locality to buying moving essentials, hiring packers and movers, and figuring many other things out—relocation is an expensive and lengthy process. In fact, if you are not too careful, you might end up hurting your pocket beyond help. Therefore, you must understand every step of shifting so that you can save the maximum and be more efficient.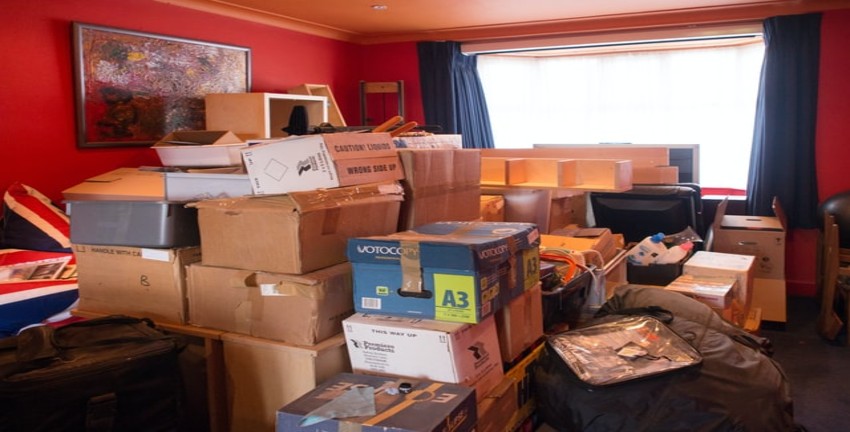 Your pre-move survey would be the major defining factor of how much cost you incur in the whole relocation process. Therefore, it is important to understand this step very well and plan accordingly. Hence, in this article, you will find everything you need to know about it.
What is a pre-move survey?
The process of shifting can get really expensive to the extent of hurting your pocket beyond help if you are not careful. Therefore, is it important to have a fixed moving budget and to make sure that on every step, you spend within the limit of your budget.
A pre-move survey helps you get an estimate of how much money it will cost to move your items from their current location to their desired location. You will find, as you do a pre-move survey with different packers and movers that the prices in some cases may vary drastically.
| Why is pre-move survey important?
The key reason why a pre-move survey is important is that it helps you estimate the cost of moving your items and strategize better. Moreover, it is crucial in order to make sure that you stick to your budget. In many cases, upon doing a pre-move survey, you may realize the need to further de-clutter.
And on top of that, it is also an important criterion to help you find the right shifting services. As you do a pre-move survey with different agencies, you will realize in many cases that the prices vary drastically. Therefore, it allows you to choose the service that sits best with your requirements and budget.
Furthermore, the pre-move survey also helps the movers get a fair idea of your items like their weight, shape, volume, packing and moving requirements, etc. Hence, it simplifies the process for them and helps them prepare better. And this is how the pre-move survey also ensures that you have a smooth relocation experience.
| What is the process of pre-move survey?
When you get in touch with a reliable packers and movers service, they'd fix an appointment with you to do the pre-move survey. Then, they'd come to your present location on the date and time as scheduled in order to examine your items and give you an estimate.
| Important things documents during pre-move survey
Given below are some of the key things that are taken into consideration by your packers and movers service manager during the pre-move survey:
The weight, volume, and shape of the items
Items requiring special handling and storage
Packaging requirements—methods and materials to be used
Unpacking services, if needed
The disassembling and reassembling of items (like furniture)
Vehicles to be used for transporting the items
Plants and/or pet transportation, if required
A complete list of items to be shipped
How far the items will be needed to transported
When and how the items are to be delivered to the new place
All the logistics that are needed to complete the move
Parking issues both at the present place and new destination
Approximation of total cost to be incurred in packing and moving
And there can be other things too depending upon your requirements and other factors. However, the given above covers most of the things generally documented during the process of pre-move survey.
| What should you do during the pre-move survey?
It is important to make sure that you too participate actively in the pre-move survey. Apparently, you'd have certain requirements and concerns regarding the packing and shipping of your items. Therefore, it is crucial to make sure that you clearly communicate all your concerns and requirements to your packers and movers company representative in order to get the best estimate. Or else, there may be undesired uncertainties during the move. Neglecting this can also mess up your budget.
Therefore, here is a list of things you should say and do during the pre-move survey:
Ask all the questions in regards to custom duties
Confirm the whole timeline of the move
What would be the material and methods used in packing and moving?
Voice your concerns and requirements for the handling of special items
Find out whether un-packing is included in the service
Ask them all the questions related to insurance thoroughly
Closely observe the cost incurred on each point and find ways to minimize them
Be very clear with all your requirements and communicate them without hesitation
And this way, you will be able to strategize your move most efficiently and save maximum cost.
Bottom Line
The process of relocation is a lengthy one with characteristically high expenses. As you'd understand now, a pre-move survey allows you to get the estimate of shifting expenses to let you strategize better and save maximum costs. Hence, it is also an important criterion to find the right packer and movers in Bangalore for you. So, make sure to be very thorough with your pre-move survey.