Are you planning to relocate your office? You must be under some serious stress because of that. There must be many questions in your mind right now? How to start planning for office relocation? Should you DIY or hire a professional moving company? And all of these questions are justified because office relocation is not a cakewalk process. It requires careful planning and preparation. There are many issues or problems that you may come across during office relocation. In this article, I will talk about some office relocation issues and solutions as well.
Let's jump right in
Office Relocation Issues and Solutions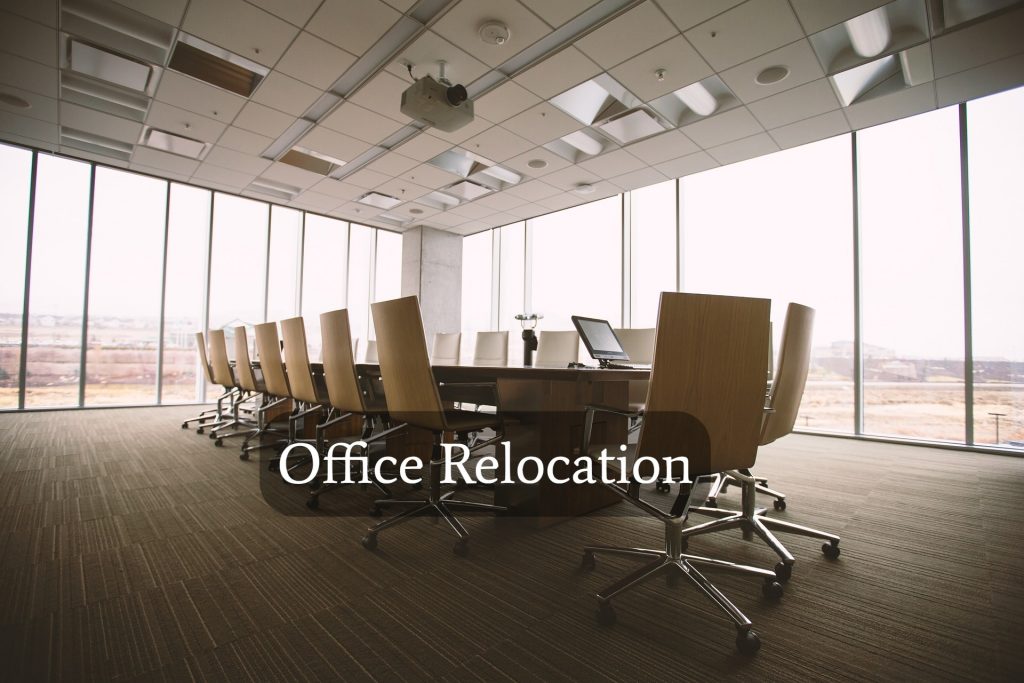 There are many problems associated with office moving. These problems can lead to total chaos and extra expense. However, it can be prevented with proper planning and professional insights. Let's have a look at some problems associated with office relocation and solutions for them.
✅ Space planning
Space planning is something that you need to do before making a move. This includes checking all the electrical and telephone connections, where to attach TV connection or internet connection etc. You will have to elaborate blueprint of what the new office will look like once the relocation is done.
Besides that, you need to plan where the furniture will be placed, where all the office equipments will be placed, a place to keep all the office supplies and so forth. You can take professional help if you are unsure of how to start with space planning.
✅ Rushing
Everything works so fast in a busy office. But, there is a difference between fast working and rushing. Rushing usually happens when you take too many tasks all at once. This will not work well and it will only lead to chaos. Hence, what you need to do is find a reliable service provider. Top packers and movers in mumbai will make sure that your office relocation goes smoothly and in time.
✅ Coordination
Lack of coordination is another major office relocation issue. Keeping everyone on the same table is not an easy job. For this, you need to keep every person in the loop associated with office relocation. You must brief them on things like the date of move, date of packing, expected date of arrival at new office and so forth. To escape all this stressful coordination management you can hire professional moving company in mumbai to handle everything on your behalf.
✅ Unrealistic budget
This is another major issue with office relocation which can be avoided. A financial plan is made before relocating your office. The plan should consider expected and unexpected expenses that may arise during the relocation. You must set a realistic budget for your office relocation.
What you can do? Get quotes from different companies as possible and compare their prices before making on a decision. This will not only allow you to cut down on costs but also let you analyse all the options before choosing the one that is best for your objectives.
✅ Not updating address
Like you update your home address while moving, you must also update your office address while relocating your office. It is understandable that during the planning and preparation of office relocation everybody is so busy that it is possible that the thought of updating office address may slip out of your mind. Your customers, clients, and other business partners will face a lot of inconvenience due to this.
Therefore, you must keep your clients and partners informed about your company's decision to relocate by posting on social media platforms, so that they will know when to contact your office at its new location. You can also update your address on Google My Business listing, in your social media bio and your website.
The bottom line
These things like updating address on social media or sharing new office plan with your professionals looks like minor changes. But trust me they can make a lot of a difference once you do it. When you overlook these issues things can get seriously complicated. That is the reason why it is better to hire professional packers and movers for your office relocation. They will make your relocation hassle-free and seamless.