Due to the outbreak of the Novel Coronavirus, many postponed their shifting plans. Now as the things are gradually coming back to the way they were before, people are beginning with their plans of packing and moving. However, it is important to keep in mind that the virus is still on the loose. Thus, it is crucial to make sure that you pack and move safely during the Covid-19 Outbreak. And to help you out with that one, we have curated a list of important tips. Read on to find out.
The year 2020 saw a worldwide lockdown that lasted for months. Apparently, it messed up the shifting plans of many. But now with the introduction of the vaccine, things seem to be making their way back to normal. However, there is one thing that remains the same. The virus is still deadly as ever. Therefore, it is important to be very cautious while shifting and moving.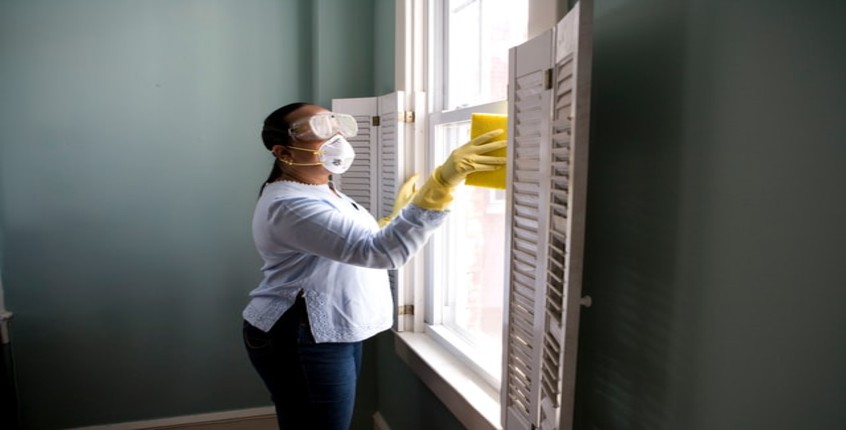 Wondering how you can make your home relocation process safe during the Covid-19? We have all the answers in the list below.
How to Pack and Move Safely During Covid-19 Outbreak?
| Stock sanitization products for the moving day
The first thing you should do is to stock up on hygiene and sanitation products for the moving day as given below:
Face Masks
Gloves
Hand Sanitizers with a minimum of 60% alcohol
Disinfectants
Thermometer guns
Disposable tissues and hand towels
And ensure to make these products to your movers as well in order to keep maximum safety.
| Follow all the general guidelines of Covid-19 prevention carefully
There are some general guidelines that have been released by all the countries in order to control the outbreak of Covid-19. The guidelines go as follows:
Practice social distancing by maintaining a distance of at least 6 feet from others.
Wear a mask at all times.
Avoid touching your eyes, nose, mouth, and anywhere on the face.
Wash your hands regularly.
It is important to note that your packers and movers follow these guidelines as well.
| Find out the zone of your current and new locality
Before planning to move, it is important to make sure that neither of the areas you are moving from and into are red/orange flagged. The red and orange flags imply that the area has a high number of Covid19 cases. It is best to postpone in such a scenario.
| Minimize contact
Make sure that the least possible number of persons is involved in your home relocation process. It is best advised to have only one family member indulge with the movers and packers. Moreover, you also need to make sure that kids and the elderly, which are the most vulnerable ones, are kept away from the whole process.
| Make sure to book packers and movers in strong Covid-19 policies
You have to be very thoughtful and careful even while booking your packers and movers service. One very essential thing to keep in mind at such times is that the service provider has strong Covid-19 policies.
Finding out the following can help you ensure that the company is safe and reliable in Covid-19:
Precautions taken by the company to prevent the disease
How constantly the symptoms of the crew monitored
Packaging materials used
The way carriers are sanitized
The process for rescheduling if the need be (due to Covid19)
Safety gears worn by the movers
These are some of the key questions that you must ask your packers and movers in order to ensure safety for Covid-19 during shifting.
| Digitalize the procedure to a maximum
Another important tip is to digitalize the home relocation process to the maximum to ensure safety. These are some of the things you must keep in mind:
Conduct a virtual pre-move survey via video calling or other similar technology
Make sure you are able to finalize everything via calls or messages instead of having to meet in real before the day of relocation actually arrives
Avoid hardcopies and request your service provider to give you bill, invoice, agreement, etc. in a softcopy instead
It is best to do cashless transaction by using online payment methods
Moreover, you also need to make sure that your service provider and you are on the same page with all these requirements.
| Research the online and check reviews
Another important thing that you must do is to research and check the reviews of your packers and movers online. This will help you understand better how they do business and whether they are reliable or not. Try to especially learn about the precautions taken by them during Covid19.
A great way of researching online is to join discussion forums and social groups especially meant for such services. In fact, let's say you are looking for packers and movers in Bangalore, you can even find social groups for the specific city as well.
|Sanitize your new place properly before your items arrive
Another important thing to make sure is that your new place is thoroughly sanitized before your items arrive. It is important to note that you shouldn't just clean for the sake of it. It is important to be very thorough. Make sure you clean every corner of the house and use disinfectants. Wearing safety gears like rubber boots, face masks, gloves, and eye protection is also very important.
| Be careful with unpacking your items
Once your items arrive at home, make sure that you are very careful in unpacking them. In order to ensure the same, keep the following things in mind:
Wipe down or spray the delivered cartons with disinfectants as soon as they arrive
Make sure only a minimum number of people do unpacking—maximum 1 or 2
It is best to leave the boxes untouched for a couple of days or so
Make sure to clean your clothes and take a shower after unpacking
And this way, you will be done with unpacking your goods in a new home safely.
| Take self-quarantine for some days
After you finally pack and move safely, it is best to self-quarantine for a few days. Therefore, it is best that you already keep a stock of essentials ready for a few days so you don't have to go out.
Summing Up
With the Covid-19 still on loose, it is important to maintain utmost safety in the home relocation process. With the help of the tips above, you will be able to pack and move safely. Along with taking precautions from your side, it is also important to ensure that you only deal with reliable packers and movers that can help you move efficiently and safely in these tough times.