If you're planning to move to a new place, you would definitely be looking for tips and tricks to ease out your entire relocation. Isn't it? If you see the moving process starts from packing household items. Now there are many items one would have in their house. Furniture, almerah, refrigerator, electronic gadgets, and wooden furniture to name a few can easily be packed. But the problem which most of the people face is with packing glass items. Since, glass items are delicate and fragile require great attention and quality packing materials to prevent them from any damage during transportation. Well, most of the people take help of packers and movers in hyderabad (if they relocate from, within, or to Hyderabad) for quality packing their glass items.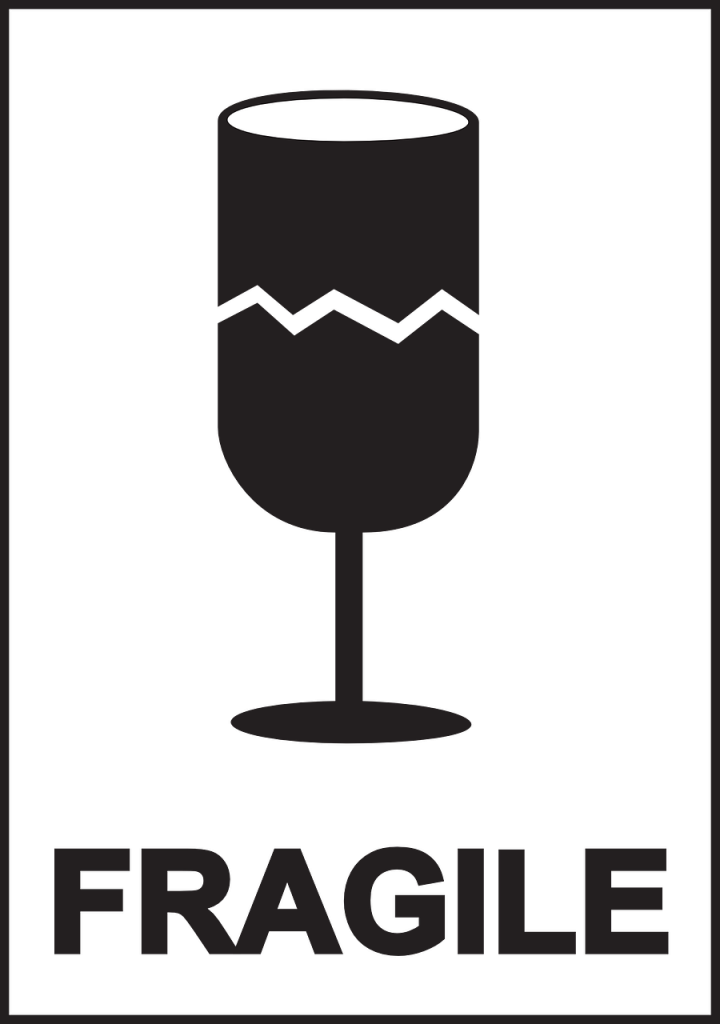 If you're unable to hire packers and movers, here in this article, I'm going to enlist effective tips to safely pack your glass items.
Keep on reading the article and follow the tips given below.
Tips to follow to safely pack glass items during home relocation
✔️ Buy emptied or void fill container
Void fill is basically a box made for fragile items which are irregular and require no movement. For instance, wine glass is quite delicate and easily breakable. So, buying a good void fill box can ensure the full safety of glass so that it doesn't move around. Moreover, you can also invest in Cell Pack, which is a cardboard divided into plenty of parts to keep fragile items inside. This type of boxes keeps the burden light and compact.
✔️ Make use of bubble wrapping
After void fill boxes, you need bubble wrapping to wrap delicate and fragile items. Let me tell you that bubble wrap are usually water resistance, flexible and reusable. With bubble wrapping, you wrap an item to make it like a perfect cushioning. For every glass item, you first have to use bubble wrap so that no damage can occur to that item during home relocation.
✔️ Use crinkle paper
Crinkle paper is an eco-friendly solution for wrapping your glass items. Basically, crinkle paper create a denser void fill that provides a full protection to your fragile item. But avoid using too much crinkle paper otherwise it will load the burden on your shoulder.
✔️ Do proper sealing with carton tape
Once you're done with packing items, it's time to seal them properly with carton tape. Wide tape or brown tape provides you perfect sealing. Carton tape is best for sealing the box in which you have kept fragile items inside.
✔️ Use film tape or protection film
Both film tape and protection film are highly elastic wrapping tapes which are used to wrap items during shipping. Let me tell you these two tapes are much wider than normal tape. About film tape, it is stretchable and creates a tighter seal to protect your glass items. Moreover, many packers and movers in delhi use protection film to wrap your items. Some of the moving companies also use foam tapes to seal glassware in the box and even add an extra layer of protection from drops and bumps.
Important things to consider when packing fragile glass items:
Here are few things which you need to follow for packing glass items:
Make sure to seal the bottom properly using protection film tape.
Try to add extra cushioning for those parts using foam sheets, bubble wrap, blanket, or just paper.
Use solid packing boxes to stack the items and keep them safe from getting damaged. The strong boxes ensure the full safety and security of items kept inside.
Finally, tag or label boxes to recognize which item you kept in which box. Labelling boxes help you know find the box easily without making extra efforts.
The bottom line
Finally, I want to say that glass items are quite fragile and delicate ones that need proper safety and security. In this article, I have talked about each and everything included tips and materials you need to buy for your glass items and how you need to pack them to prevent them from any damage. I hope you found this article helpful and informative. In case, you need packers and movers for home relocation then Citiesmovers should be your 'go-to.'
For any query or consultation, get in touch with citiesmovers.