Are you relocating your home? Or are you shifting your office? In any case, you must be wondering what are the steps involved in the whole process. Hence, today we are going to talk about the steps involved in the relocation process. We will also talk about each step briefly.
From taking the decision to shift your home/office to finally unpacking and arranging your items in the new home/office, a lot takes place. If you want to relocate effectively and efficiently, it is important to be familiar with the whole process.
Understanding the process of packing and moving will not only allow you to strategize better but will also help you do things cost-effectively. As you will understand every step separately, you will be able to come up with the most cost-effective ways. Moreover, you will know what services you need. Hence, you will be better able to define your expectations from the movers and packers in Delhi.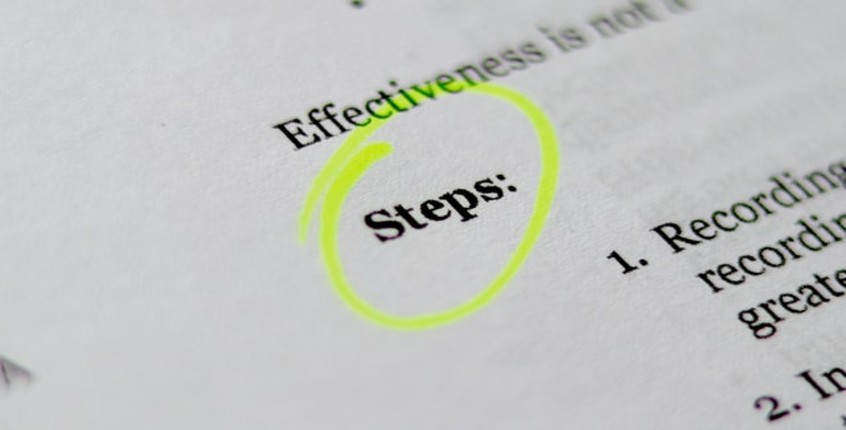 Basically, the point is that it's important to understand the steps involved in the relocation process if you are shifting your home/office. Now with that, let's talk about…
The Steps Involved in Relocation Process
1| Pre-Move Survey
The methods used to get estimates and inquiry prices for relocation to come together in the 'pre-move survey.' Generally, it is done in the given manner.
After you get in touch with a packers and movers agency, the first thing they do is to come to your present home/office at a predefined time. Then they examine all the items you want to be moved, the expected services, and so on in order to give you the estimates.
2| Dis-Assembling
Once everything is finalized, the packers and movers will begin with disassembling your items. This is done in order to make your items more easily and conveniently transportable. This also helps in keeping your items safe.
However, it is important to make sure that you hire reliable packers and movers in Noida that can carefully disassemble your items. If not done by skilled people, there would be a greater risk of damage.
3| Quality Packaging
Another key step of the relocation process is quality packaging. After all that needed to be has been disassembled, it is time to pack them carefully.
Make sure that the packers use the right kind and amount of packaging material and method. This is crucial to ensure that your items don't get damaged or broken during the process of moving.
4| Careful Loading
Another very important step involves loading. After packaging the items properly, the next is to load them into the carrier carefully.
The idea is to place items in the carrier in a way that it doesn't get damaged and ensure maximum safety during the transit. And for the same, you need to make sure that the movers are adequately skilled.
5| Secure Transport
After your items have been disassembled, packaged, and loaded in the vehicle, the next step is to transport them safely to the destination.
Therefore, it is important to make sure that only the right and the suitable vehicle is used. Moreover, make sure that the vehicle being used in the proper working condition and can smoothly transport your items. The idea of a secure transport is to take any and every measure to make sure the items are transported harmless and with utmost care.
6| Keeping at Warehouse
When you shift locally, generally the packers and movers shift your items to your new place at once. Although, many shifting services also provide storage services. So, in many cases, they may not deliver your items to your new place at once. This is especially common when people move to a new city. In such cases, the company may temporarily store your items at their warehouse.
For example, if you are moving from Delhi to Chandigarh, the packers and movers in Delhi may transport your items to their warehouse in Chandigarh first.
7| On-time Delivery
After having kept your items in the local warehouse till the decided time, the next it to deliver in at your home.
If you choose a reliable packers and movers service, then ideally, you should receive your items at your new place on time as mutually decided earlier by you and the service provider.
8| Careful Un-loading
After the carrier filled with your items reaches your new home/office, they are carefully unloaded from the vehicle.
This is a task that requires utmost care. Or else, you can end up having your items broken or damaged. Hence, you should always rely on professional movers and packers and make sure that their personnel is adequately skilled.
9| Unpacking
Finally, the packers and movers will carefully place your items into your new establishment and start unpacking them. However, the unpacking depends from service to service.
While some include the step of unpacking in their services, others may not. So, it is important to identify beforehand whether you need this service or not. And if you do, make sure to communicate it to the service providers and have it written in the deal.
Final Word
The process of moving and shifting involves a lot of tasks. It is not only an intensive but also an expensive event. Therefore, one must be aware of all the steps of home/office relocation process. This will allow you to do things efficiently and also save costs. So, we hope this guide comes in handy in understanding the same!